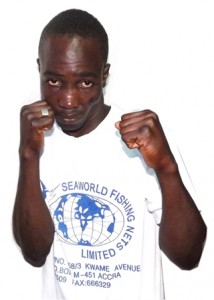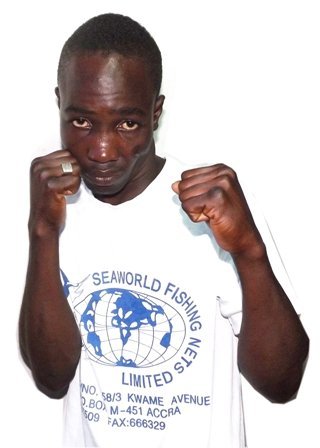 Ghana's Gabriel Odoi Laryea is relishing the opportunity to claim the first international title of his career when he faces Englishman, Martin Ward at the Rainton Meadows Arena in Sunderland, UK on 19th October with the Commonwealth Bantamweight belt at stake.
World title chasing Odoi says this:
is the perfect chance for him to announce himself to the world and is working very hard in training, all in his determined bid to win the Commonwealth title despite the fact that he will be fighting in enemy territory for the first time ever.
"I am going for a win because I believe in the training I've been going through, I know it's my first fight outside Ghana but I'm ready to face anything I face in the ring. I thank my manager, my coach and my fans for their support over the years and I assure them we are bringing this title back to Ghana," Laryea told East Side Boxing exclusively in Accra.
Odoi Laryea (16-2-2, 11KOs) says the 12-round bout against the 25 year old Ward (17-2, 4 KOs), a southpaw is the occasion to live up his childhood dream of following in the footsteps of his idol, the great Azumah Nelson.
"I want the world to know that even if our legend Azumah is no more around, there is someone like Odoi Laryea who is here to win even bigger glories for Ghana. I am promising to win this title to bring happiness to everyone, I am fighting for Ghana," Laryea affirmed.