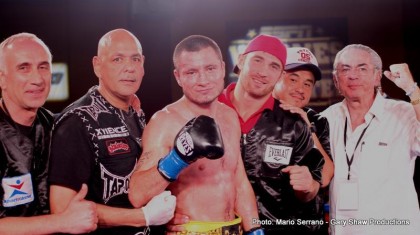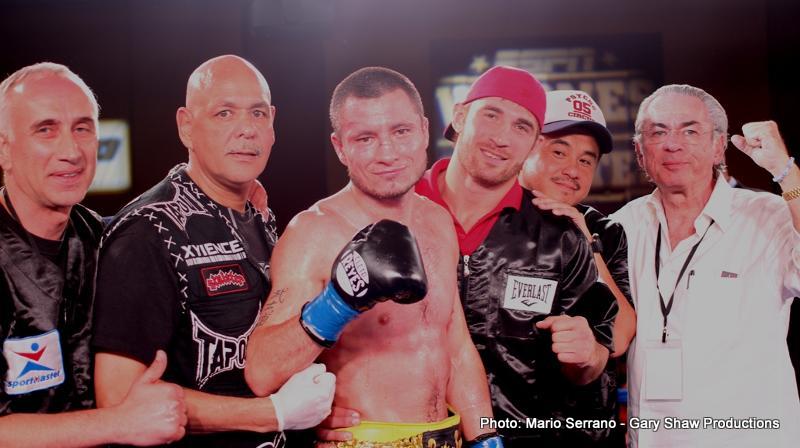 In the 10-round main event, Russian sluger Rustam Nugaev continued to impress the boxing world with a spectacular performance against a game Jose Hernandez. Both fighters had their moments in the early rounds. Hernandez would land combinations in spurts as did Nugaev, but it was the Russian who did the most damage in the exchanges. In the fifth round, Rustam landed a solid temple shot, followed by a vicious body blow that put Hernandez down and out. Nugaev never backed up during the fight and the pressure was too much for Hernandez who gave a valiant effort in defeat. With the KO victory, Nugaev moves to (27-4, 15 KOs) as Hernandez drops to (14-7-1, 6 KOs). The bout was stopped the 1:38 mark of round 5.
"I wanted to come out here tonight and make a statement," said Nugaev. "Hernandez is a very tough fighter and he's a powerful puncher. But tonight I wasn't going to be denied. I will wait patiently to see what Gary Shaw has planned for me next. I'm gunning for all the top fighters at 135."
"Nugaev is one tough guy," said Hernandez. "I was hitting him with some nice shots and he wasn't backing up. I came here tonight to win and give the fans a great fight. Although I came up short, I gave it my all and I'm not ashamed of my performance."
In the 10-round co-main event, Puerto Rican sensation Jose "Sniper" Pedraza and Gabriel Tolmajyan went the distance, giving the fans an exciting action packed fight. Tolmajyan came out strong in the opening round, landing accurate straight lefts that forced Pedraza to switch to the southpaw stance. Once the switch was made, Pedraza controlled the action using a precise jab to counter the attack Tolmajyan was bringing. Tolmajyan was the aggressor for most of the fight, but found it hard to land clean shots as Pedraza was moving laterally to avoid getting hit. When the fight went inside, Pedraza's hand speed was a major factor, as he landed multiple 4-punch combinations. Both fighters were fighting with high energy in the final rounds, but it was Pedraza who came out on top, winning a unanimous decision. Scorecards ready 97-93 across the board from all three judges. Pedraza improves to (14-0, 9 KOs) while Tolmajyan record stands at (14-3, 3 KOs)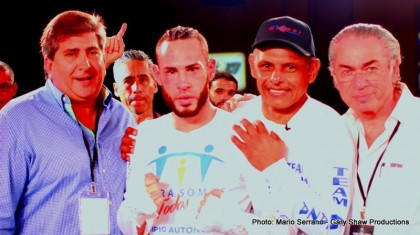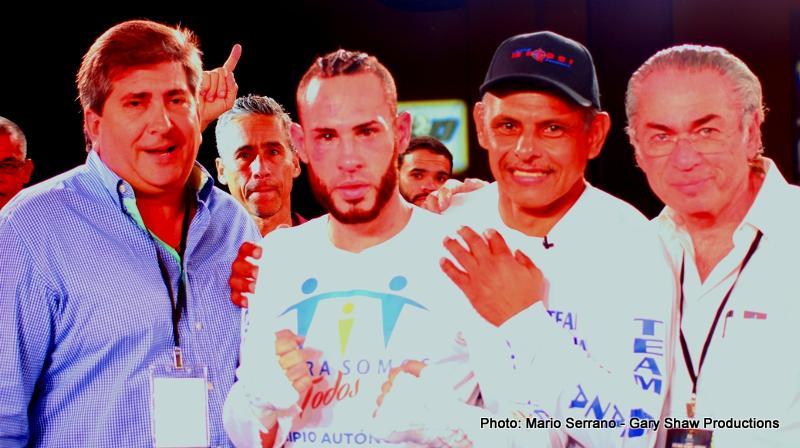 "This was a very difficult fight but I knew I had what it took to come out victorious," said Pedraza. "I had to switch to southpaw early in the fight and I believe that was the winning factor in this fight. I'm very comfortable fighting southpaw and I know I can go there anytime during a fight. I want to thank Gary Shaw, Javier Bustillo and Lou DiBella for giving me this opportunity. I'm ready to step up and fight the top contenders in the division."
"I felt like I was in control of the fight early on," Tolmjyan said. "Things started to get away from me in the middle rounds, but I was never hurt at any point in the fight. I fought hard but tonight Pedraza was the better man."
Undercard Results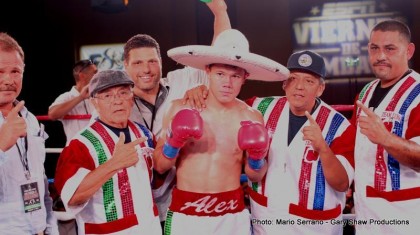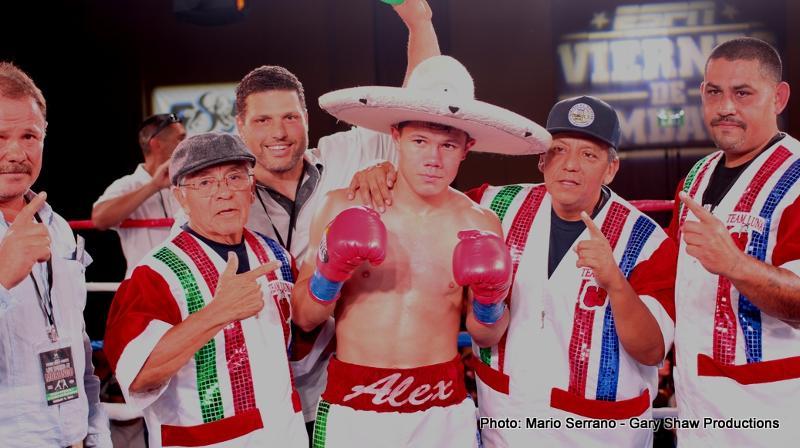 (6-round Lightweight bout) – Fan favorite, Alejandro Luna (15-0, 11 KOs) remained undefeated with a 2nd round KO of Christopher Rivera (5-13-1, 4 KOs). Luna was switching from southpaw to conventional in the first round before he landed a straight right to the sternum in round two, forcing Rivera to take a knee. Rivera couldn't make the ten count and the bout was stopped at the 2:44 mark of round two.
(4-round Super-Bantamweight bout) – Roy Tapia (6-0-1, 3 KOs) out-slugged Eliezer Agosto (2-3, 2 KOs) stopping the Puerto Rican with a vicious body shot. Both fighters were swinging for the fences but it was Tapia who landed the more powerful blows. The bout was halted at the 2:15 mark of round three.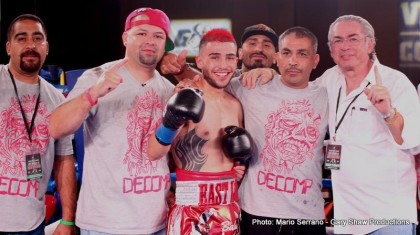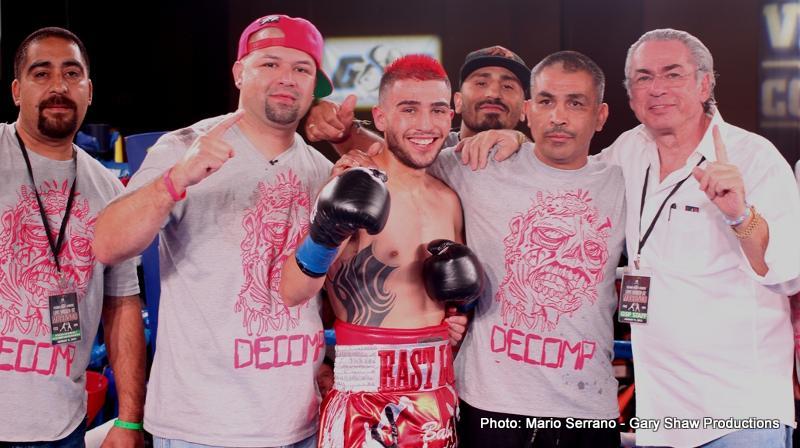 (12-round IBF Jr. Lightweight Intercontinental Championship) – Ghana's Emmanuel Tagoe (22-1, 8 KOs) and Mexico's Gerardo Robles (18-12, 9 KOs) went to battle for the vacant IBF Intercontinental Championship. Robles was the aggressor in the early rounds until Tagoe landed a hard body shot in round four that sent him in retreat mode. Tagoe continued to press the action, stalking Robles while landing numerous blows to the head and body. After round nine, Robles' corner had seen enough and threw in the towel. Tagoe wins by TKO but did not capture the IBF Jr. Lightweight title because he was overweight at yesterday's weigh-in.
(4-round Welterweight bout) – Arnold Barboza Jr. (2-0) sustained his unbeaten record with a hard fought unanimous decision over Vicente Guzman (0-2). Barboza used his superior boxing skills to cruise to victory. Scorecards read 40-36 twice and 39-37.
(4-round Super-Bantamweight bout) – Puerto Rican standout, Edgardo Laboy showed great skills as he outclassed Luis Vargas en route to a 3rd round TKO. Laboy's footwork and superior punching power was obvious. In round two, a hematoma above the left eye of Vargas formed from a hard right hook landed by Laboy. The bout was stopped after Laboy landed another right hook that landed flush on the damaged head of Vargas. Official time of the stoppage was 1:17 of round three.
(4-round Welterweight bout) – Undefeated welterweight, Joaquin Steve kept his undefeated record intact with a first round destruction of Bryan Edward Brooks. Steve landed a 4-punch combination at the 1:19 mark and put Brooks down. After coming up on wobbly legs, the referee stopped the bout. Steve improves to (5-0-1, 4 KOs).