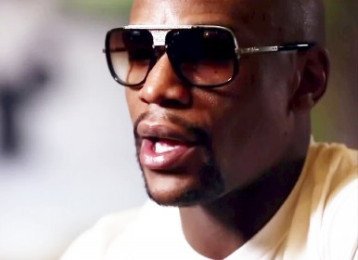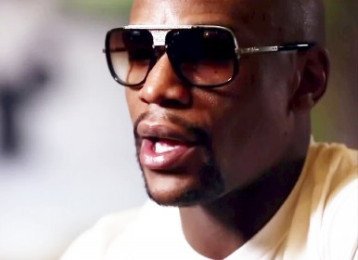 According to an article from UK newspaper The Daily Express – an article that has been read by many people online – the Floyd Mayweather-Amir Khan fight that has been talked about as a possibility for some time will indeed go ahead next May.
The publication reports how the fight has been "finalised" for May 3rd at Mayweather's second home of The MGM Grand in Vegas. No source is cited in the article but in truth it will not shock too many fans if the paper is correct and hasn't jumped the gun. Many fans will, however, be angry if Khan gets this massive opportunity.
Khan's critics say the former 140-pound champ has not earned a shot at the superstar known as "Money," with Khan not even having fought as a welterweight yet (147 presumably being the weight the two will meet at if the fight is indeed a go – and Boxrec have Floyd listed as fighting a TBA in defence of his WBC welterweight title at The MGM on May 3rd).
Khan is a good fighter and he has made much of the fact that he alone can match Floyd for speed. And, with good wins over the likes of Marcos Maidana, Paulie Malignaggi and Zab Judah amongst others, Khan has certainly shown his class in the past. The problem may be that Khan, who struggled mightily with tough Mexican Julio Diaz in his last fight, has seen his peak years go by. Certainly fellow Brit Kell Brook has gone on record as saying Khan has peaked and is now undeserving of a shot at the pound-for-pound king.
Will a Mayweather-Khan fight sell well in the U.S if it does happen? How many pay-per-view buys will the match-up, perceived as a mismatch by many, attract? Will Showtime approve Khan as Mayweather's next foe?
The Daily Express article doesn't mince its words one bit. If their bold reporting is to be taken as gospel, Mayweather will face only his second British challenger next summer; Ricky Hatton being the other battling Brit to have tried his luck against the modern day master.
Interestingly, Hatton, who fell to Mayweather in the 10th-round of a good fight, gives Khan a decent chance against the unbeaten great who will turn 37 next February.