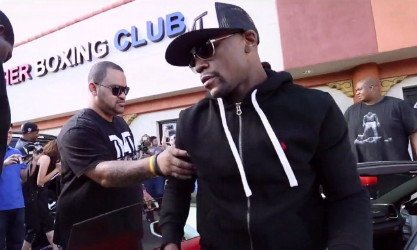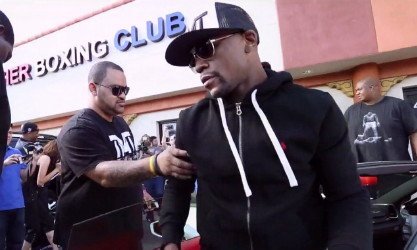 Floyd Mayweather Jr. has little more than weeks to select his next opponent for his pay per view bout on September 14th if he wants Golden Boy Promotions and Showtime/CBS to be able to market the fight for it to be successful. Golden Boy Promotions CEO Richard Schaefer says he's in talks with WBA/WBC junior middleweight champion Saul "Canelo" Alvarez.
Showtime boss Stephen Espinosa told ESPN "I'm cautiously optimistic. There's a lot of negotiating left to do, but often the biggest hurdle is convincing one fighter or the other to take the fight. That hurdle has been cleared. I truly believe Mayweather wants Caneo and that Canelo wants Mayweather, and that's half the battle."
In this case, that's a small part of the fight because they have to find enough money to pay Mayweather his $32 million while giving Canelo whatever cut he's looking for. I can't imagine him agreeing to fight Mayweather for only $3 million like his last opponent Robert "The Ghost" Guerrero.
Canelo will want much, much more because this may be his only huge PPV fight of his career unless some other big names emerge on the seen in the next 10 or so years that Canelo has left in his career.
Mayweather and Golden Boy are going to have to make a decision quick who they want to fight. The Canelo fight is the one Golden Boy and Showtime want, but I don't think Mayweather wants it and I can see him not being agreeable to fighting a guy that outweighs him by 25 pounds on the night of the fight.
I also don't see Mayweather agreeing to giving Canelo a big percentage split, when he's only won one world title and that was against a welterweight Matthew Hatton, who was selected to fight Canelo over top junior middleweights that were available like Erislandy Lara.
At the end of the day I see Mayweather choosing to fight Amir Khan, Danny Garcia or the winner of the Lucas Matthysse vs. Lamont Peterson fight. Those guys aren't going to ask for a ton of money like Canelo would, and they're not going to rehydrate to 172 lbs. like Canelo.