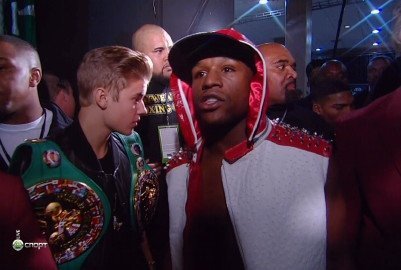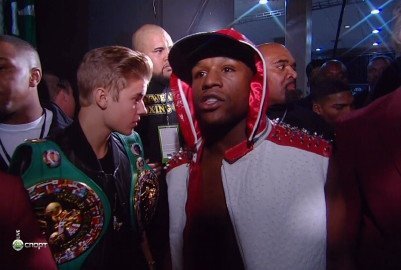 By Jeff Sorby: Floyd Mayweather Jr. has signed a six-fight deal Showtime/CBS to televise his pay per view fights. HBO attempted to keep Mayweather by making "an aggressive offer" according to Dan Rafael, but it wasn't enough. The six-fight deal is for 30 months, which means Mayweather is going to have to be a little more active than he's been lately.
Fighting once a year isn't going to get the job done if Mayweather is to get all six fights done in just 30 months.
Mayweather's adviser Leonard Ellerbe told ESPN "HBO, they made a great offer, but Showtime PPV/CBS was substantially greater in every facet. So bottom line, HBO was outgunned. They came to a gun fight with a knife."
HBO's statement on losing Mayweather as quoted from Rafael "We made an aggressive offer and responsible pay per view offer. Now we move on."
HBO still has Manny Pacquiao and rising star Adrien Broner, so they're not going to be hurting too much by the loss of Mayweather. However, losing Mayweather is a BIG deal, and you have to wonder who's going to take the blame for this. Mayweather is the biggest PPV star in the sport and it's going to be a tremendous blow to HBO for them to lose him. The only consolation is that Mayweather might not have too much time left in his career as a top fighter.
Showtime/CBS is taking a big risk in signing Mayweather for six fights because he could start losing to the top fighters soon. He barely beat Miguel Cotto last year in May, and he's not fought since then. If Showtime has a release clause in their contract then they can possibly void the contract if Mayweather starts getting beaten left and right, but I can't see them doing that unless Mayweather's PPV numbers drop off dramatically along with the losses.
In other news, Mayweather will be fighting Robert "The Ghost" Guerrero on May 4th as part of the first fight of the six-fight contract. The fight with Guerrero will be announced shortly. Saul "Canelo" Alvarez, the WBC junior middleweight champion, is expected to be on the undercard facing WBA champion Austin Trout in a unification bout.