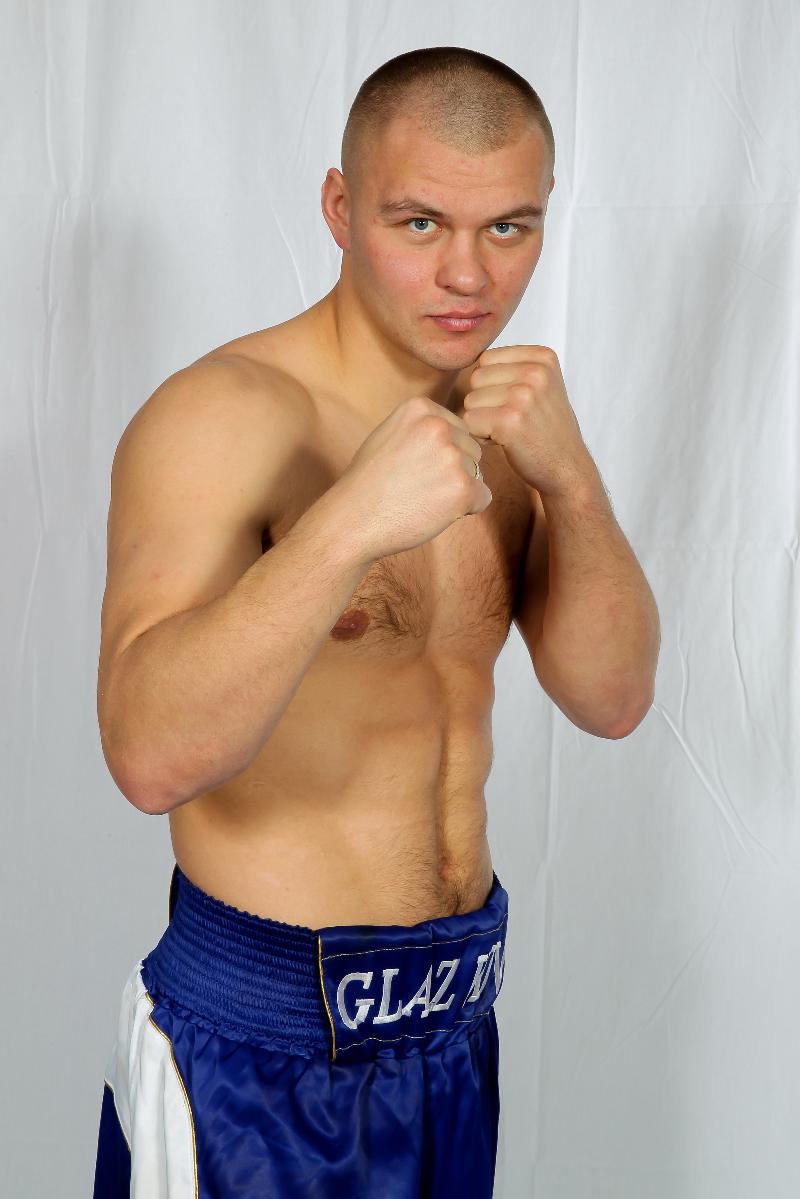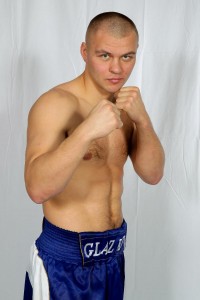 By Michael Montero – This Saturday will be an important one in the heavyweight landscape, featuring big step up bouts for prospects from three different parts of the world. In Huntington, New York, American Malik Scott (35-0) faces Ukrainian Vyacheslav Glazkov (14-0), while on the other side of the pond; Englishman David Price (15-0) squares off against American veteran Tony Thompson (36-3) in Liverpool. For Scott, a pro since 2000 who's been ridiculed for never stepping up, it's the moment of truth. For Glazkov, a bronze medalist in the 2008 Beijing games, this is his second straight bout on American airwaves and easily the biggest test in his short pro career. And for Price, the 6'8" giant (himself a former bronze medalist), an empathic win over Thompson puts him on the fast track for an eventual title shot.
This is a microcosm of things to come. Things are changing in the heavyweight division. New history is being written, yet old history is being repeated. It's all part of a cycle: weak, average and strong eras – with the occasional golden era sprinkled in every few generations – only to collapse and repeat again. One could argue that the years following Lennox Lewis' retirement were an average era, with quality fighters like Chris Byrd, Lamon Brewster, Hasim Rahman, Andrew Golota, both Klitschkos and several others, but no clear owner of the division. In recent years we've suffered through a weak era, with the Klitschko brothers having cleaned out the entire division and seemingly no willing, proven, legitimate challenge for the alpha dogs. Yet things are shaping up to start getting pretty damn interesting over the next few years, and fans all over the world are getting excited.
Finally, Some Real Prospects
As stated above, this weekend will feature bouts from three legitimate heavyweight prospects; but they are just a few of the lot. Undefeated Bulgarian Kubrat Pulev (17-0) has been brought along quickly and had a great 2012 with stoppages over three quality opponents. Philadelphia born and bred Byrant Jennings (16-0) became a stall worth on NBC last year and seemingly grew up in front of our eyes, going 5-0 in 2012 including wins over former titlist Sergei Liakhovich and the powerful Bowie Tupou. Tyson Fury (20-0), another British giant at 6'9", has dominant wins over fellow prospects Dereck Chisora and Kevin Johnson. A domestic showdown with Price (who beat him in the amateurs) would make big headlines in the UK. Then there's Deontay Wilder (27-0), the last American boxer to medal in the Olympics back in 2008. A physical specimen who stands 6'7" with the body of an NBA power forward, Wilder got a late start to boxing and has been developed cautiously. This is understandable given his lack of amateur pedigree, but his team promises a step up in 2013. There are certainly others getting buzz, but those prospects mentioned above are just a fight or two away from the next level.
Vitali Klitschko's Retirement
Whether he fights once more or not (and it's assumed he will), Vitali has made it clear that 2013 will be his last year as a professional prizefighter. This has serious implications on the heavyweight division. First of all, there's the WBC title Vitali has held firmly since he returned in 2008. Next month, Mexican-American Chris Arreola (whom Vitali routed back in 2009) and Haitian-Canadian Bermane Stiverne will fight for a WBC eliminator in Costa Mesa, California. The winner of that bout will be in position as Vitali's mandatory, but is very unlikely to get that match. If Vitali does indeed have one last fight, it's safe to assume it would come against a big name for big dollars – David Haye would be a pretty sure bet to get the call. After "Doctor Ironfist" fights Haye and rides off into the sunset, it's not hard to predict what the WBC will do. Anyone who follows the madness that is the WBC knows president Jose Sulaiman's tendency to "lend a helping hand" to fighters of Mexican descent (the organization's headquarters are in Mexico City after all). One could assume that if Arreola defeats Stiverne (and he is favored to do so), he will be awarded the "full" WBC title once Vitali retires. And if so, that sets up the possibility of a full unification with Wladimir Klitschko in the near future. Imagine that – one man holding every major sanctioning organization title. It's never been done in the heavyweight division since the emergence of "the big four" (IBF, WBO, WBC, WBA).
At Last, The Champ Will Be Challenged
Sans his domination of "all bark but no bite" David Haye in 2011; the last couple years have been pretty bleak for Wladimir Klitschko in terms of opposition. He's been dominant, but he's hardly set the world on fire against his second tier challengers. It's been tough getting legit challengers in the ring due to the fact that Wlad: 1) shares the division with his older brother, 2) has been ducked by the top competition, and 3) has ruled over a weak era. However, all three of those issues are starting to clear up. By year's end, "Doctor Steel Hammer" will rule over the division alone after his brother retires. In the summer he's scheduled to face Russian Alexander Povetkin (25-0), the 2004 Olympic gold medalist who's shamelessly ducked the champ for years. This will be the most important bout the division has seen in two years. And as stated above, there are numerous quality contenders on the rise – some of which are actually fighting one another (imagine that!) on their way up – which will be ready for serious contention soon. Tie all that in with a possible unification with an American titlist (HBO would eat that up) in 2014-2015 and that all leads to the clarity, conciseness and competition that purist heavyweight boxing fans have begged for in recent years.
Silver Lining
A lone man on top of the division (no more "two headed monster"), a new American titlist to unify with, talented prospects proving themselves, quality challenges for the champ on the horizon – yes my friends, things are going to get interesting with the heavies over the next few years. This period of transition has been frustrating, but the silver lining begins Saturday night. A few years back, this writer predicted the next American heavyweight titlist will be of Mexican heritage. Well, that prediction should soon be validated (he pats himself on the back). Now I offer another forecast. My magic eight ball sees a strong, competitive heavyweight era from 2014-2016. Yes, I actually typed the word "strong" and meant it. The names and faces are different, the scope is more global than ever, but a strong era of heavyweight boxing lies just around the corner. And in many ways, this upcoming era will be unprecedented and historic.
Questions, comments, hate mail? Hit me up on Twitter!
Twitter.com/BigMikeyMontero