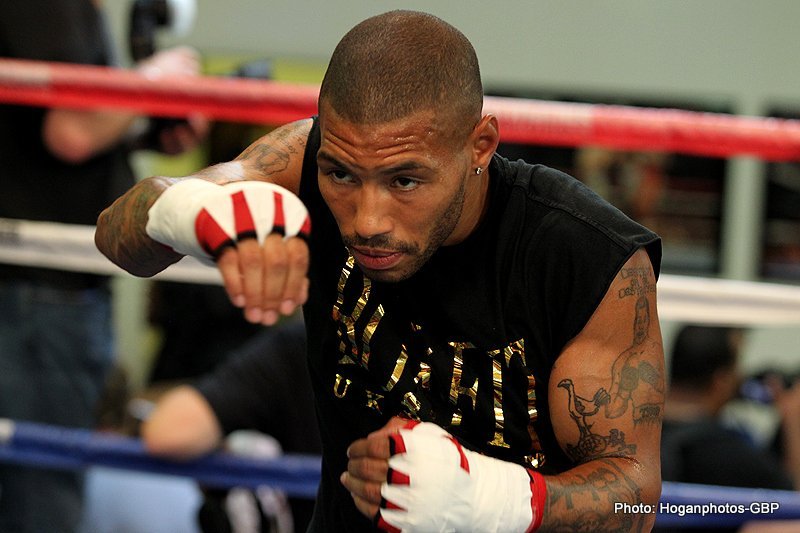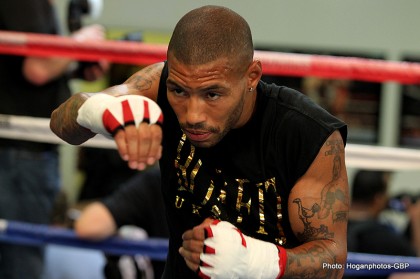 Floyd Mayweather has confirmed that a mooted clash between WBA 140 lb champion, Adrien Broner and Britain's Ashley Theophane is set to take place on a Mayweather Promotions card in Atlanta at the end of January.
British 'Money Team' member Theophane, posted a short video clip on social media of Mayweather confirming his plans for the fight, which will follow on from Broner's very public – and some say, engineered – spat with his former mentor, in which Floyd called into question the circumstances surrounding AB's current tenure as champion after the Ohioan motormouth picked up his title against an unheralded and inactive opponent [Khabib Allakhverdiev] when both were coming off losses.
To compound matters, Broner was then upgraded to 'super' champion status following the fight with Allakhverdiev and took to firing shots at Mayweather's 'Money Team' – of which Theophane is a member, culminating in the proposed match-up of which many fans will cast a [rightfully] cynical eye.
"My fighter Ashley that's from the UK, him and Adrien Broner are fighting in Atlanta, ATL. We doing a big show in ATL at the end of January, so Ashley and Adrien will be fighting for the [WBA] title," Mayweather said.
Little known to many fans outside of the UK, Theophane is a former British 140 lb champ that has been involved in the Mayweather set-up in Las Vegas for the last 2 1/2 years, and also at 35 years old and in the Autumn of his career, it is a fair complaint to say there are more deserving fighters of a world title shot in the current divisional landscape.
Theophane isn't currently ranked by the WBA and is #49 on Boxrec's ratings system. He last boxed on the Mayweather/Berto bill in September when he outpointed Steve Upshaw Chambers over 10 rounds.
Twitter @undilutedpoison