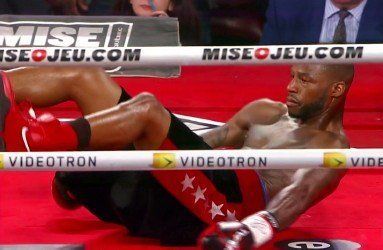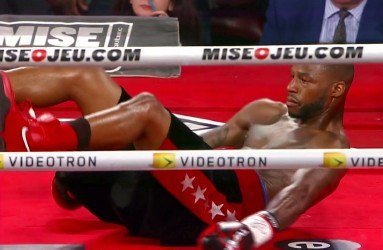 Virgil B. (Liberty City, FL): Chad Dawson is a very good fighter, in terms of skills. But he has looked worse in the last few fights and I just don't get it. Is his heart no longer in the sport? Is there outside distractions? What do you think the reason for this really is?
Vivek W. (ESB): I always like to look at things by measuring the total picture. There are times when it's best to analyze certain elements exclusively; but when trying to determine probable cause for flaws, on a wide scale, I always like to look at the total picture. When I look at the evolution of Chad Dawson, particularly scanning over my catalog of notes over the years, two things in particular stand out. Back in 2008, I remember watching Dawson take on Glen Johnson. Decent performance, but it left me with a few questions. From that point through 2010, I remember criticizing him for taking part in what I termed the "Senior Tour", facing aged veteran after aged veteran.
That two year span saw him gain great acclaim by defeating the likes of Antonio Tarver and Glen Johnson. Two very good fighters, but both far from their prime. Many placed him high on the P4P mantle at that time, and I was criticized for withholding such a judgment, knowing those victories didn't mean he would have the same luck against a credible threat closer to his own age. As that "Senior Tour" came to an end, he faced a very dangerous puncher with a wild streak named Jean Pascal. It was the first test he would have in his career against a semi-elite opponent. This opponent was far from polished, yet he was good enough to frustrate Dawson and steal victory from him.
We learned in that fight was that a good puncher with enough heart to keep pressing the action in the face of adversity could totally nullify his better than average level of skill. He went back to the senior fighters list, and faced Hopkins. Got a victory there, then looked back at credible names with youth. Enter Andre Ward. An elite fighter to the highest level. Great skill, great heart, great ring intelligence. Not a great puncher, but a very precise one. In this situation, we learned that not only could a great puncher with heart nullify his skills, but also a not-so-great puncher with enough precision and punch location intelligence could also nullify his best attributes. Coming into this Stevenson fight, I stated that Dawson "has the skills to win, but I would not be surprised to see him get stopped".
The core of that statement had everything to do with the fact that Stevenson has heart, and he has power. That tandem has stopped Dawson every single time he has faced it. Happened earlier than I felt it would, but again, he fell to this combination. When it all boils down, the biggest problem facing Dawson falls squarely between his ears. It's mental. All mental! The same element that has plagued both Judah and Cintron for years has a firm grip on Dawson. They have what it takes to win. But when they realize their opponent does as well, things change quickly. I like him and wish him the best. But the elite level is simply not a safe place for the name Chad Dawson. Not now…..and I'd venture to say never again. He has had every major trainer in the game. The challenge lies within. Sad but true….
Leonardo U. (Houston, TX): I feel Marcos Maidana has shown great improvement under Garcia. He is rumored to face the Broner/Malignaggi winner next. If it is Broner, how do you see such a fight playing out?
Vivek W. (ESB): Paulie Malignaggi is a very skilled fighter and with regards to his limited power, his heart totally compensates. That being said, I find it totally premature to pick Broner as a lock to face Maidana, but to play along with your theory, I think it would be an interesting fight, but perhaps not quite as interesting as you may think. Maidana has made great strides under Garcia, learning to better place his punches, and even slip a few. As nice as it is to see that evolution, I'm not sold on the theory that he makes easy work of Broner.
Broner is night and day from Josesito Lopez. Lopez is a very spirited fighter with decent power. Broner boast an 85% KO ratio which is far more comparable to that of Maidan (84%), and to further cement his ability he does bring a very solid mark of 319 amateur fights, having his hand held high in 300 of those matchups. His speed, reach, and ability to throw with power definitely set the tone for a very tough night for Maidana. Lopez attempted to go toe to toe, but when he actually boxed, he had his way with Maidana. Broner has a totally different approach. He will stand in the pocket, slip shots, and use his refined speed to counterpunch.
When we look at the only losses Maidana has suffered, they have all come at the hands of decent boxers (Alexander, Khan, and Kotelnik). And neither of those men present the challenge Broner does. If Maidana carried his pop up in weight, I have no doubt that Broner (who is actually the bigger between the two) could do the same. I just think that stylistically, Broner is a very bad matchup for Maidana. Matthyssee is another story. That remains a pick 'em fight in my mind if he and Broner were to ever square off. But Maidana? I like Broner in this stylistic matchup all day every day. Maybe even by stoppage.
Kelly B. (Northridge, CA): I feel you have been overly critical in your assessment of Lara. His victory over Angulo proved that he is a far better fighter than most give credit for. What were your thoughts about this performance considering your views of him?
Vivek W. (ESB): My biggest challenge with Lara has always been centered around the fact that a fighter with his skill level could be far more dominant than he is. He has a penchant for making life for himself much harder, and it all goes back to a limited killer instinct. Against Paul Williams, I wasn't upset – like many – for the decision going to Williams. It was a classic case where a fighter knew coming in that he was not the house fighter. And rather than doing enough to seal the victory, he instead did enough to make it interesting, but not enough to remove all doubt.
Had he seized the many opportunities he had in that fight, there's no way he doesn't have his hand raised in the final analysis. None! But instead, he patty-caked his way to the finish line, and realized what I've said all along; which is the fact that you must seize victory….not measure your output and hope to re-ceive victory! In many ways, it's like he has an identity crisis. He's perceived to be a skills type fighter, but he doesn't execute on the basis of "hit and not be hit". So he uses a good jab, and good fundamentals, yet he often finds himself in trouble because he will engage at times when it's not totally necessary.
We saw a skills fighter with far less pro experience (Rigondeaux) easily dispatch a much more dangerous opponent in Donaire with far less trouble. We saw a very skilled Winky Wright dismantle a far more dangerous opponent in Trinidad. We saw Mayweather tame a hard-charging British bulldog named Ricky Hatton. And recently we saw a very skilled Bernard Hopkins make easy work of a young bull named Tavoris Cloud. Why is it that Lara is the only one of these skills type fighters to catch so much trouble with the raging bull type opponents? Their tailor-made for his style. It just doesn't add up! There lies my frustration with him.
He's not a brawling fighter. Why continuously be coaxed into a brawl? Pick your spots, land your shots, and keep your feet moving like a game of hopscotch! It's the blueprint to victory for a skills fighter. He will never get the best of an opponent fighting that opponents fight. So be smart and fight your own. Hit and not be hit. The day he does that, he will walk through the toughest competition and make it look easy! Mark my words.
(Vivek "Vito" Wallace can be heard tonight on Left-Hook Lounge Radio 9ET/6PT. Also, he can be reached at 954.300.5692, Facebook, Twitter (@vivekwallace747), and Instagram (viveksview).