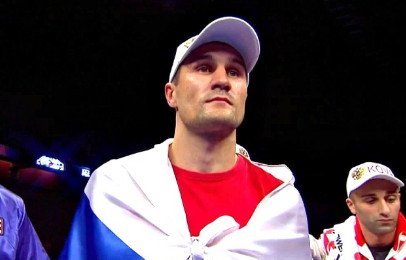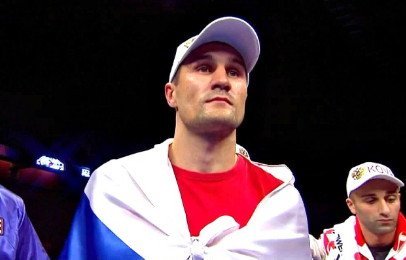 WBO light heavyweight champion Sergey Kovalev (22-0-1, 20 KO's) could be facing fringe contender Ismayl Sillakh (21-1, 17 KO's) for his first title defense on HBO on November 30th, according to Dan Rafael. It's still definite but it's of the names being mentioned for the 30-year-old Kovalev.
The light heavyweight division has less than impressive contenders, so this might be about as good as it gets unless Kovalev faces Nathan Cleverly again. We already saw how much of a mismatch that fight was with Kovalev stopping Cleverly in 4 rounds last August.
Sillakh's stock has really dropped since he was stopped by Denis Grachev in the 8th round last year in April. Sillakh was winning the fight handily when he got nailed by a big right hand from Grachev in the 8th round, and then taken out with a flurry of punches.
Since that fight, Sillakh hasn't looked nearly as impressive as he did before the knockout. He's won his last 4 fights, but against little known weak opposition. It would be a more interesting fight if Sillakh had rebuilt and fought some good opponents since the loss, but he hasn't done that. It's been easy fights for him.
The only really good fights for Kovalev are against Adonis Stevenson and Bernard Hopkins. A fight against Stevenson won't likely be happening soon because Stevenson is talking about wanting to fight the winner of the Lucian Bute vs. Jean Pascal bout.
Kovalev is a real wrecking machine puncher, and it's going to be exciting to see how he does against the best fighters in the 175 lb. division. Cleverly was someone that got the WBO title outside of the ring after the WBO promoted him as the champion, and he didn't help make himself look legit by facing weak opponents instead of good ones. It was not surprising at all when he was stopped by Kovalev because the outcome was a forgone conclusion due to Cleverly's lack of power and his tendency to want to mix it up with his opponents.