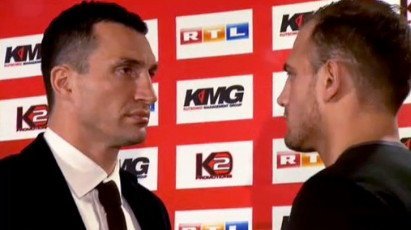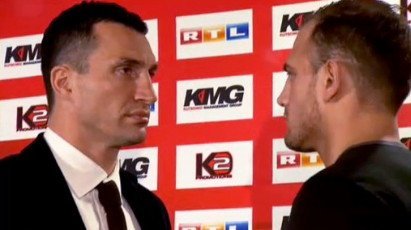 IBF/IBO/WBA/WBO heavyweight champion Wladimir Klitschko (59-3, 50 KO's) has decided to squeeze in what should be an easy stay busy fight against unbeaten challenger Francesco Pianeta (28-0-1, 15 KO's) on May 4th at the SAP-Arena in Mannheim, Germany.
This is a tune-up of sorts for the 37-year-old Wladimir to get ready for his fight against WBA heavyweight champion Alexander Povetkin for who Wladimir must face by the end of August according to the World Boxing Association rules.
Pianeta, #8 WBO, #12 WBA, shouldn't have any surprises in store for Wladimir because this seems to be a cut and dried mismatch for Wladimir. Pianeta is slow, weak and totally inexperienced. His German handlers have done a good job of keeping him in with guys that he could beat and build up an inflated resume, but they did a poor job of getting him ready for what he's going to be facing on May 4th against Wladimir.
It's good that Pianeta still has an unbeaten record and is getting a payday against Wladimir, but it's not good that the best fighter that Pianeta has ever been in during his 8-year pro career is Alberto Sosnowski, who Pianeta fought to a 12 round draw against in 2009. You can call that a controversial draw because many boxing fans had Sosnowski beating the German based Italian Pianeta.
The only thing Wladimir has to worry about against Pianeta is trying to avoid gassing out like he did in his losses to Ross Puritty and Lamon Brewster. Wladimir has been real careful since then of not overdoing it against his opponents, but there is always the chance that he may get overanxious and expend too much energy while looking to KO Pianeta.
Pianeta is southpaw like past Wladimir opponents Corrie Sanders and Tony Thompson, but he's really slow and not the puncher that those two fighters were. Wladimir should be able to soften the 6'5" Pianeta up with his jab and then knock him out with a hard right hand at some point. If the knockout doesn't come then it's not a big deal because Wladimir can dominate Pianeta with his jab alone.