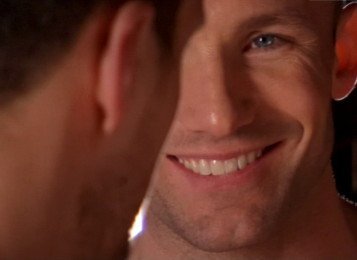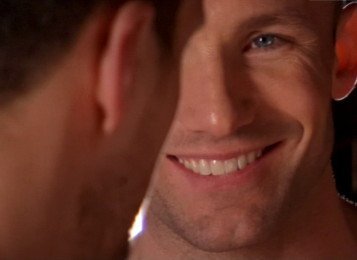 Joe Calzaghe knows a thing or two about WBA super middleweight champion Mikkel Kessler (46-2, 35 KO's) after having beaten him by a 12 round unanimous decision in a grueling fight in 2007. After watching some of his recent fights, Calzaghe believes that Kessler's physical skills have deteriorated enough since their 2007 to where he's now vulnerable to losing to IBF super middleweight champion Carl Froch (30-2, 22 KO's) in their rematch on May 25th in London at the O2 Arena.
Kessler, 34, is a year younger than the 35-year-old Froch, but Calzaghe thinks Froch is the physically younger fighter now and is still at the peak of his career going into his rematch with Kessler.
Calzaghe said to express.co.uk "Where I fancy Froch is that he has aged a bit better than Kessler. Kessler isn't as mobile as he used to be, he's a lot easier to hit and I've noticed he doesn't move his head like he used to. He's a bit flat-footed. That suits Froch because Froch doesn't like movers; he struggles against them. He likes people right in front of him so he can unload his punches."
Froch doesn't do such a bad job against movers. The past fights where Froch has struggled a bit were against Andre Ward, who was able to crowd Froch and get the better of him on the inside. Froch didn't have the inside fighting skills to compete with Ward in that type of fight. That's mostly where Ward was able to control Froch, although he did do a good job of jabbing Froch hard from the outside as well.
Ward was able to control Froch by getting in close and ducking his shots while hitting him to the body and head. Froch looked helpless at times while Ward was forcing the action on the inside and he looked like someone who had never that kind of fight before.
Kessler beat Froch in 2010 by jabbing him and getting the better of him with combinations. In this fight, Kessler wasn't moving a lot. He fought flat-footed and simply beat Froch at his own game in that fight. Kessler wasn't running and he wasn't moving his head. He was right there in front of Froch for 12 rounds.
Kessler was the superior fighter in terms of hand speed, combination punching and the defensive front. He was able to block and duck a lot of Froch's best shots, and you could clearly see the differences in skill level. Kessler was just the better fighter technically.
It's hard to say what's going to happen in their rematch next month. Froch has a lot of confidence right now after being Lucian Bute and Yusaf Mack in back to back fights, but there's a big difference between those fighters and Kessler. Froch's brief bit of success could run out on him when he faces Kessler again.