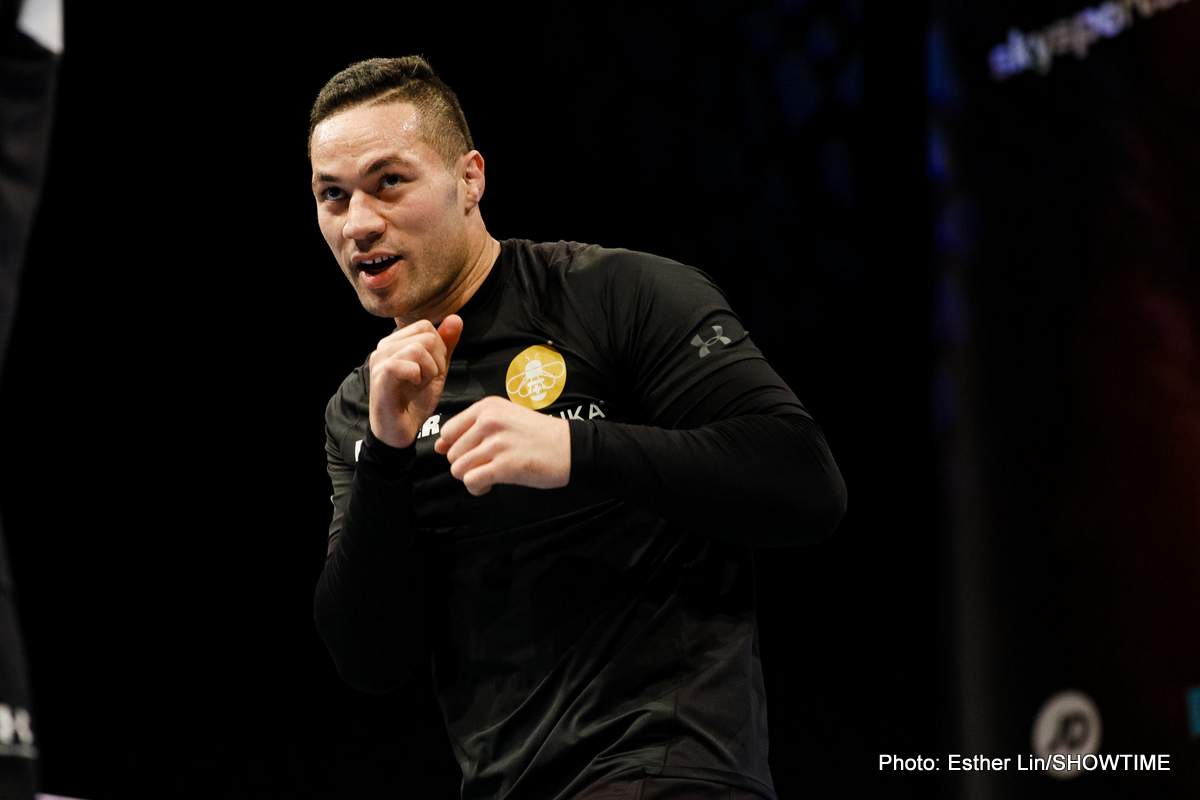 Former WBO heavyweight champ Joseph Parker has not scored a KO or stoppage since back in October of 2016, when he stopped Alexander Dimitrenko in the third-round. This KO drought will come to an end this Saturday night at the sold-out O2 in London, Parker predicts – as he will KO Dillian Whyte in their high-stakes heavyweight elimination bout.
There will be much on the line in Saturday's fight, even the very careers of the two men, at high level status anyway. And Parker, 24-1(18) has vowed to put on an "explosive performance" and take out the once-beaten Whyte quicker than Anthony Joshua managed it. Whyte gave a pre-world champion AJ a rough and tough rumble, but he was eventually stopped in dramatic fashion in the seventh-round. Can Parker – who has been extended the full 12-rounds in his last three wins and who was outpointed over 12 in his loss to Joshua – really get Whyte out of there inside seven-rounds?
"That's my goal now. What's AJ? Seven, right? I'm going to knock him out earlier and say, 'And what, AJ, and what?'" Parker told Sky Sports. "I think if I knock him out earlier, it will send a statement. I watched that [Joshua vs Whyte] fight. They threw a lot more punches and landed a lot more on each other. A bit more reckless, whereas that one [Parker vs Joshua] was more scientific. I think he tried his best and I think he went for it, so no regrets. The training he's been doing looks like its improved his fitness a lot, so maybe he's found the right type of training that works for him. Maybe back then he didn't have the right type of training."
Ask most experts and fans and they will tell you Parker-Whyte has the look of a distance fight. Both men have a good chin and even in the loss to Joshua Whyte took a lot of power punches before he finally fell. No way does Parker hit as hard as Joshua does. Look for an intense fight, maybe a mostly technical one, but not a fight that ends around the mid-way mark as Parker has predicted.
It's a good match-up, a 50/50 match-up and a draw cannot be ruled out. This one will be close.