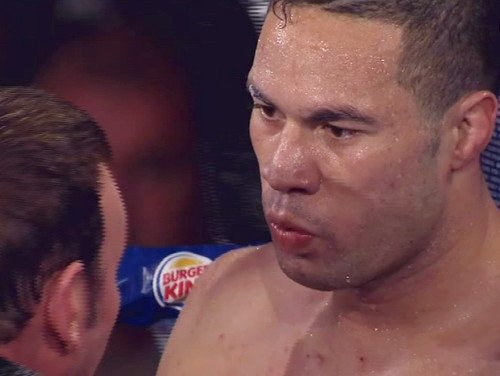 Joseph Parker may have made history by becoming the very first heavyweight champion (WBO version) to come out of New Zealand, but the unbeaten star wants more – lots more. According to David Higgins of Duco Events, Parker is likely to be in attendance at Wembley in April when IBF heavyweight champ Anthony Joshua meets former undisputed king Wladimir Klitschko in a fight that will also contest the WBA belt.
Why? Because Parker aims to call out the winner for a massive unification fight.
Higgins, as quoted by The Express, says "any heavyweight worth their salt should be looking to unify," and that "the public are confused about who the champion is when the belts aren't unified."
Higgins even argues how neither Klitschko brother will ever have "that legacy like the undisputed champions will have" because neither brother was able to hold all the belts at the same time. Can Parker unify the belts – in a day and age when there are seemingly too many to keep count of – or will he "lose trying," which Higgins says the 24-year-old is willing to do?
"Joe could be [at Klitschko-Joshua] to call out the winner for a mega-fight at Wembley in the late summer to unify the belts," Higgins said. "That's what we want – to unify the belts and we are willing to lose trying. If the other belt holders shared our views it would fix the heavyweight division. In the past, the Klitschkos couldn't unify because they were brothers and that's why the public lose interest and it hurts the sport. That's why the Klitschkos will never have that legacy like the undisputed champions will have. Take Lennox Lewis for example or Muhammad Ali, the Klitschkos never really got to that top level, in my opinion, because they didn't become undisputed."
Deontay Wilder has also expressed his aim to unify the heavyweight titles, as has Joshua; while former undefeated king Tyson Fury insists he will return to get back what he never lost in the ring. Parker though is a real breath of fresh air in today's heavyweight division. Not only is the reigning WBO champ by far the most active big man in the sport (five fights in 2016 and defence number-one set for April) but Parker, 22-0(18) wants to, is almost desperate to, fight the very best.
Whether he loses trying to unify the belts or not, the sport could use many more fighters like Joseph Dennis Parker.