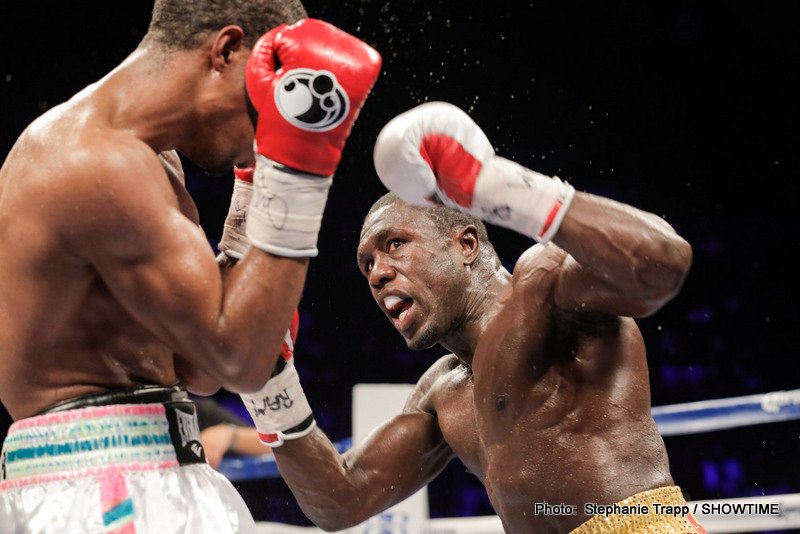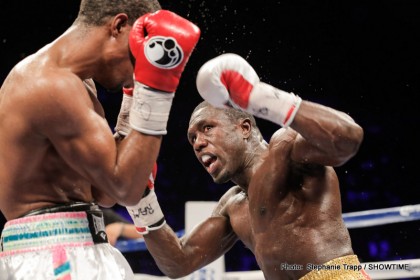 Many fans and writers alike weren't really too sure what to make of Floyd Mayweather's recent comments about wanting to fight Andre Berto or relative unknown Karim Mayfield for what is ostensibly his 'final' fight in September. Was he serious or just being facetious? Simply mocking the media in attendance who hang on his every word while all along actually laughing AT them?
Probably, was my guess, especially as he chose guys associated or once associated with trainer Virgil Hunter – who now also trains the man most desperate for the Floyd fight – Britain's Amir Khan.
A Coincidence? Maybe -however as the time rumbles on, there appears to be a growing belief among many that Floyd isn't joking and that Berto really is one of the most realistic names in the hat to get the call for September 12th.
ThaBoxingVoice caught up with Hunter, to talk Berto v Mayweather – and just what he sees of his fighter's chances in that fight should it come off.
"Every time you got a fight going, every fighter's got a chance. Berto's a good puncher, he's you know, re-motivated – he's motivated – and he's been winning with positive effects. I really feel that he's coming into who he is, you know?"
"He's understanding a lot more things and working harder than he ever has in his career and he's starting to understand the mental part of the game."
"Floyd is entitled to say what he want's to say and we have to respect that, but for me, personally, until something is actually etched in stone, I just keep doing my thing."
"If it's a go, it's a go. If it's not it's gotta be "somebody". But if Berto gets the fight then I will prepare him to the best of my ability and have him prepared to fight – and also prepared to win the fight."
Berto's promising career momentum came to a halt following a controversial failed drugs test in 2012 (that was later accepted was a result of contamination) and two back to back defeats to Robert Guerrero and Jesus Soto Karass respectively.
Last year he boxed just the once, beating relative unknown Steve Upsher Chambers and in March of this year he made his Premier Boxing Champions debut by capturing the WBA interim welterweight strap, in something of a sink-or-swim fight, earning a sixth round stoppage against fringe contender Josesito Lopez – It saved his career in a sense, although for many who witnessed the fight, Berto didn't really look like a man with his mojo back. His form has dipped considerably in recent years.
However, he is a 2-time world champion and while many hardcore fans will find Mayweather/Berto an extremely hard sell, there will be equal numbers of "casual" sports fans happy to buy into it – it's a Floyd Mayweather fight after all, and following his record-breaking clash with Pacquiao back in May, I think it's pretty clear Floyd doesn't really give a sh** what people think anyway – he will do what he wants.
Twitter @Undilutedpoison