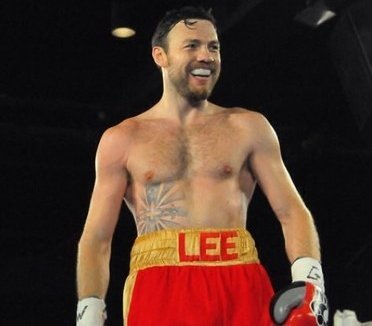 WBO middleweight champion, Andy Lee, says he always carries the lessons learned under his esteemed former trainer – the late Emanuel Steward – into the ring with him, and will be looking for the knockout against Billy Joe Saunders when the two meet in December.
After numerous delays, the December 19th fight in Manchester is set to represent the first time that two men of traveller origins have contested a version of a world title, and a boxer/puncher narrative has begun to develop between the rival southpaws, as the tactics of each are scrutinized.
"I can box but to win by knockout…Emanuel Steward always told me to [try] win by knockout," Lee said to iFLtv. "If you won on points he'd almost look disappointed in a sense, or express regret. 'You should have done this' or 'you could have done that.'
"For me I always carry that Kronk attitude. Even though I [now] train with Adam Booth, I still carry it. Win by knockout. I'm going to win by knockout, that's what I'm going in there to do.
"Box with him? Compete with him? I know he's gonna come at me and it's gonna be a hard fight, but 12 rounds is a long time to be in the ring with me, and one of those rounds, somewhere down the line, I'm gonna land a punch and we'll see.
"However much he wants to box, we're gonna have to trade at some point," he added. "So we'll see."
Much of the intrigue also comes from the fact that Lee has been known to start slow in the past, as he arguably did against Peter Quillin in April before battling back to a draw and retaining his title. He also came from behind to knock John Jackson out cold, before going on to stop Matty Korobov to win the title last December whilst also behind in the fight.
Conversely, Saunders has been known to gas a little over the distance, perhaps most notably last November against Chris Eubank Jr. A fight he won by split decision after picking up the early rounds in a fast start, before appearing to fade quite badly over the distance.
Let's hope on December 19th that they meet somewhere in the middle.
Twitter @Undilutedpoison