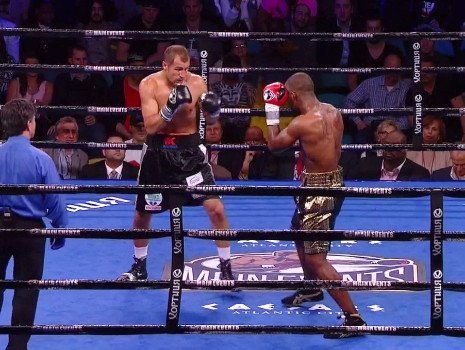 IBF/WBA light heavyweight champion Bernard Hopkins (55-6-2, 32 KOs) thinks that some boxing fans are hoping to a high degree that WBO light heavyweight champion Sergey Kovalev (25-0-1, 23 KOs) will knock him out in their unification fight on November 8th in Atlantic City, New Jersey.
Hopkins believes for some fans, they've circled their wagons around Kovalev and embraced him as the guy that can finally put him down after all these years and put him in his place by showing him that he should have retired like they wanted to.
Hopkins plans on showing these doubters that that Kovalev isn't the guy to do the job on him when they meet up in November.
"HBO will have one of its highest ratings because the movement now is I'm with this man, and the other movement is we want to see him on the ground like a worm," Hopkins said to Thaboxingvoice.com. "We want to see him on the ground, and we want to promote Kovalev as our savior. We don't care if he's from Russia, Germany, or China. We love him right now, and we will love him more if can do what has never been done."
I'm not sure if I get the part where Hopkins is talking about some people seeing Kovalev as their savior. To be sure, there are fans that see Hopkins as having a boring fighting style due to the wrestling, holding and posing that he does during his fights.
Some of those fans are bored with seeing Hopkins' fights televised twice a year on HBO with him less than impressive opposition like Karo Murat, Tavoris Cloud and Beibut Shumenov, the three fighters that Hopkins has beaten in his last three fights following his loss to Chad Dawson. Many boxing fans prefer to see an exciting fighter that knocks guys out like Kovalev, because they see him as entertaining to watch.
In comparison, Hopkins' fights are slow, methodical affairs that go the distance each time. It's been 10 years since Hopkins scored a knockout. The 49-year-old Hopkins is a purely technical fighter at this point in his career, and for some boxing fans, they see him as boring to watch.
Many of those same fans weren't impressed with the last three opponents that Hopkins beat to turn his career around. These fans feel that Cloud, Murat and Shumenov are fighters that other light heavyweights could beat as well, and that Hopkins didn't prove anything in beating them.