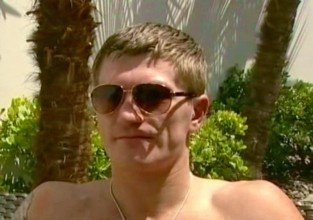 By Michael Collins: Ricky Hatton (45-2, 32 KO's) could be putting his career on the line in his comeback fight against Vyacheslav Senchenko (32-1, 21 KO's) on Saturday night at the Manchester Arena. Hatton doesn't believe in sticking around and wasting his time if he doesn't have it anymore, and Senchenko, if nothing else, will be a good gauge for the 34-year-old Hatton if he has enough left to compete and capture a world title.
Hatton said this as quoted by thesun.co.uk "I'll quit if I lose. If the worse happens so be it."
Hatton's putting a lot of pressure on himself by coming back and taking on a reasonably good world class fighter in Senchenko. This guy may not be in the same class as fighters like Floyd Mayweather Jr., Andre Berto, Manny Pacquiao – or even Paulie Malignaggi – but he's definitely a fringe world class contender. Hatton hasn't seen action in a long time and it's going to be tough for him to be able to perform at the level that he's been accustomed to fighting in the distant past.
To be sure, Hatton found success in his career with wins over the likes of Kostya Tszyu and Juan Urango, but it looked like in the end that fighters had figured out his one-gear high pressure style of fighting and knew how to beat him. Hatton took losses to Mayweather and Pacquiao, and he came close to losing to Juan Lazcano in the well known shoelace fight.
Senchenko is going to be looking to land head shots against Hatton to see if he can stun him and knock him out like Mayweather and Pacquiao had done. With the huge amount of weight that Hatton has taken off in a short period of time for this fight he could be weaker than he once was and vulnerable to big shots.