WBC lightweight belt holder Devin Haney will be taking a small step up in class in facing Jorge Linares on May 29th in the headliner bout on DAZN in their Matchroom Boxing promoted bout.
The Haney-Linares fight will be taking place at the Michelob ULTRA Arena at Mandalay Bay Resort and Casino in Las Vegas.
Haney will be making his third defense of his World Boxing Council 135-lb title that the sanctioning body gave him in 2019.
Devin was elevated to the WBC lightweight champion status while the organization gave Lomachenko the Franchise tag.
"This is the breakout fight that will show the world that Devin Haney is the best lightweight on the planet," said promoter Eddie Hearn.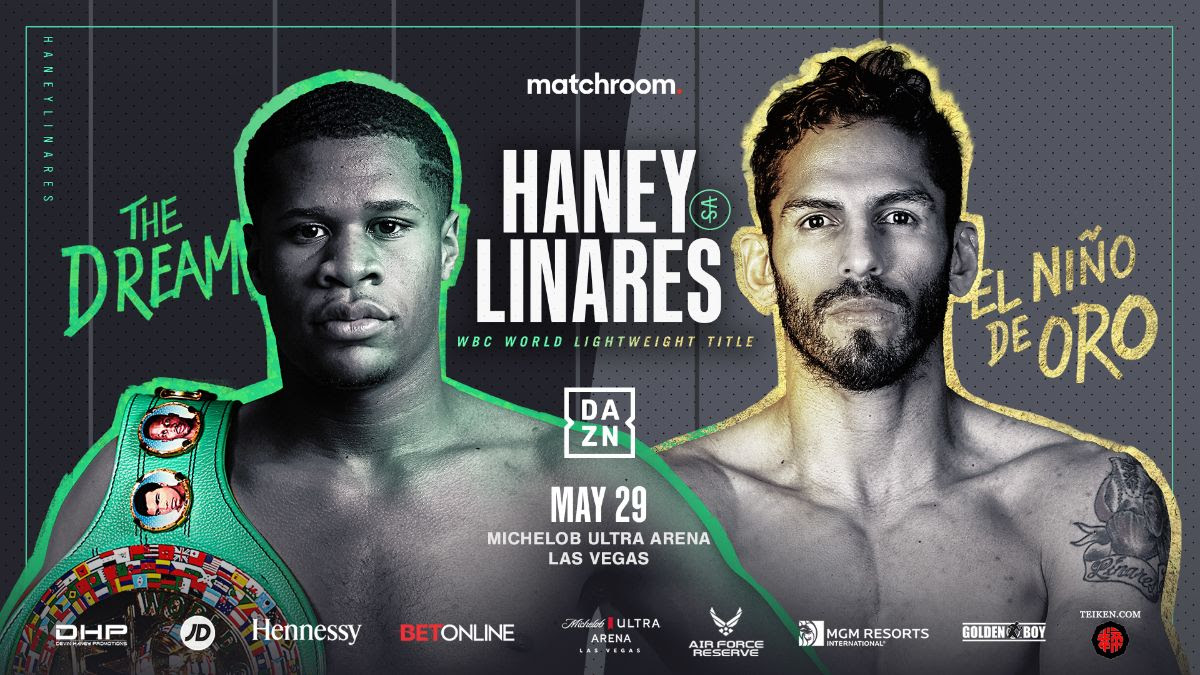 No, this is definitely not the "breakout fight" that Haney needs to prove he's the best 135-lb fighter in the world. If Haney wants to prove he's the best at lightweight, he's going to need to beat these fighters:
Vasily Lomachenko
Ryan Garcia
Gervonta 'Tank' Davis
Teofimo Lopez
Richard Commey
Masayoshi Nakatani
Javier Fortuna
In Haney's two title defenses, he's beaten Alfredo Santiago and Yuriorkis Gamboa. Haney has complained about wanting to fight Teofimo Lopez and Ryan Garcia. However, when Haney had a chance to fight Vasily Lomachenko, he opted to take the safer fight against Linares.
Despite Linares being knocked out five times in his career, he has a chance of beating Haney based on his superior power, speed, technical ability, and experience. Haney has the youth and size on his side as his main advantages over Linares.
Haney is one of those guys that has received a lot of hype by a handful of boxing fans, but he hasn't proven that he rates all the praise that he's been getting.
The opposition that Haney has been facing is nothing to get excited about, so it's quite possible that he can come apart against Linares on May 29th.
In Haney's last four fights, he's beaten these guys: Yuriorkis Gamboa, Alfredo Santiago, Zaur Abdullaev, and Antonio Moran. Those are decent fighters, but nothing to get really excited about.
This is a slight step up for the 22-year-old Haney (25-0, 15 KO) from his previous match against 38-year-old Yuriorkis Gamboa last November.
Devin's promoters are trying to turn him into a superstar, but it's going to be tough for them to try and do that. His fighting style isn't exciting to watch than some of the other lightweights, and his personality isn't what you'd call charismatic.
"I'm very excited to be making my third World title defense against a great fighter like Jorge Linares, who will be the best fighter I will have ever faced in my career," said Haney.
It's debatable whether Linares can be called the best fighter that Haney has fought during his career. Linares' punch-resistance issues make it hard to say he's the best fighter that Haney will have ever fought.
Santiago might be a better fighter than Linares if you look at the chin department.
Haney's handlers aren't throwing him in the deep end against Vasily Lomachenko and Teofimo Lopez right now, which isn't surprising. He's still young and not ready for either guy.
Devin still needs a lot of work on his power and hand speed because he's going to have to improve in those areas to tackle the likes of Gervonta Davis, Teofimo Lopez, Vasily Lomachenko, and Ryan Garcia.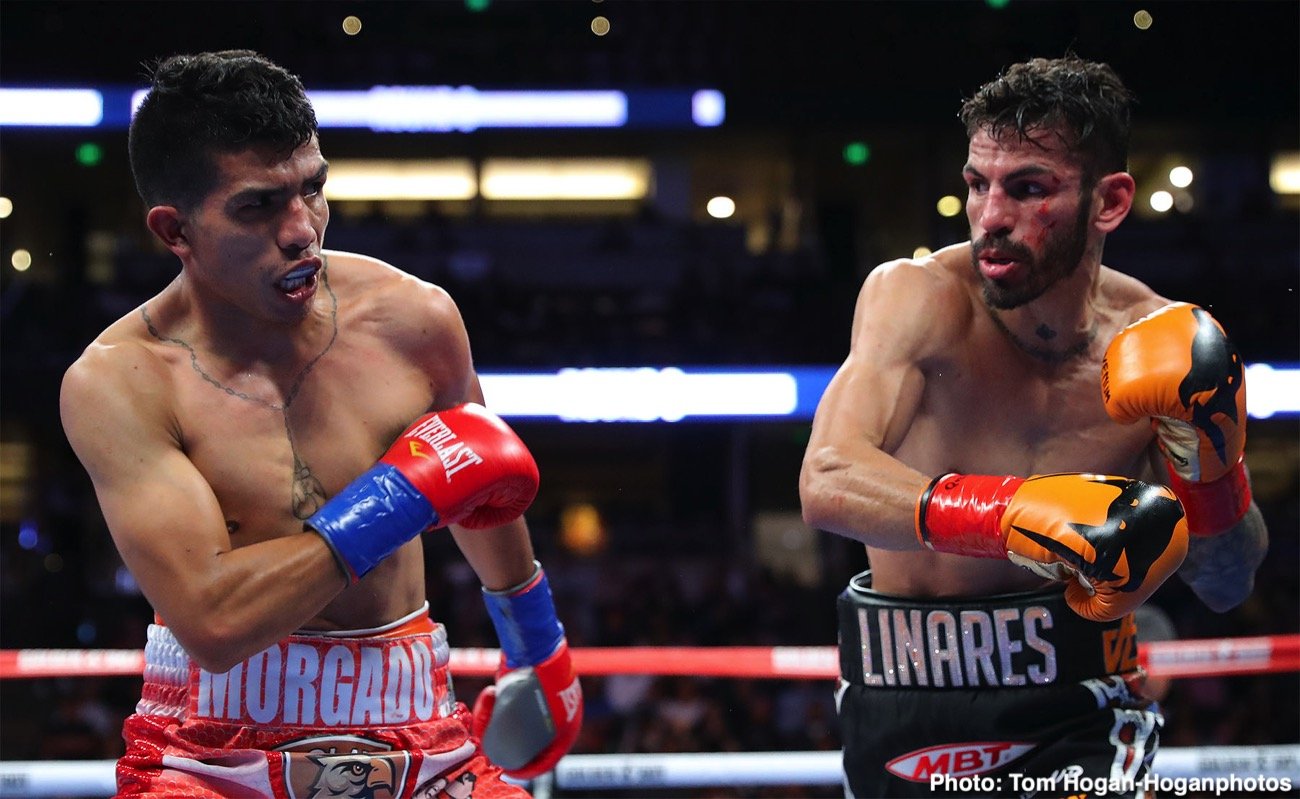 Lomachenko wasn't too happy recently at being used as leverage by Haney, who made a big deal about acting as if he were interested in putting a fight together with the Ukrainian.
But rather than sending the contract to Lomachenko like he said he was going to do, Haney went in the opposite direction and signed Linares as his opponent for May 29th.