It looks like there won't be a dream fight between Manny Pacquiao and Terence Crawford won't be happening after all.  According to MP Promotions president Sean Gibbons, the fight isn't happening.
You just KNEW it was too good to be true when you heard about the fake Pacquiao vs. Crawford news. What a letdown! But it never made any sense, to begin with.
Why would Pacquiao take a lower-paying fight against Crawford than what would he would make against pay-per-view star Errol Spence? Also, with the money Pacquiao can make fighting Oscar De La Hoya, Conor McGregor, or Floyd Mayweather Jr in exhibition matches, why would he fight Crawford?
This week, The Athletic put out a story that Pacquiao and Crawford were in negotiations for a fight that would take place on June 5th on pay-per-view in Abu Dhabi.
It's unclear who told the news outlet about this so-called tip on the Pacquiao-Crawford fight, but it doesn't look like it's happening.
"[This is] Bob Arum and Mike Koncz nonsense," said MP Promotions president Gibbons to Inquier.net about Pacquiao supposedly fighting Crawford next in June.
"I do not believe that is happening."
I can imagine Crawford is taking the news pretty hard of him not getting the Pacquiao fight. He should have had his eyes open, though, and realized that it was never going to happen.
Pacquiao isn't going to take a risky fight like the Crawford one when he can make big bank fighting De La Hoya, McGregor, Spence, or Mayweather.
Heck, even Logan or Jake Paul would likely bring Pacquiao more money than he'd make against Crawford.
This is obviously bad news for Crawford, as it might have been his last chance to gain leverage to get a fight against Errol Spence Jr.
If you're looking at this as an attempt by Crawford to gain leverage to get Errol Spence Jr to agree to fight him at a 50-50 split, it's a waste of time.
But there are no contracts, and nothing has been agreed on for this fight to take place.
If the Pacquiao-Crawford fight isn't happening, it's almost a sure thing that Crawford will be departing from Top Rank when his contract runs out in October.
This is bad for Crawford because it means he will have to set up a fight with likely Shawn Porter.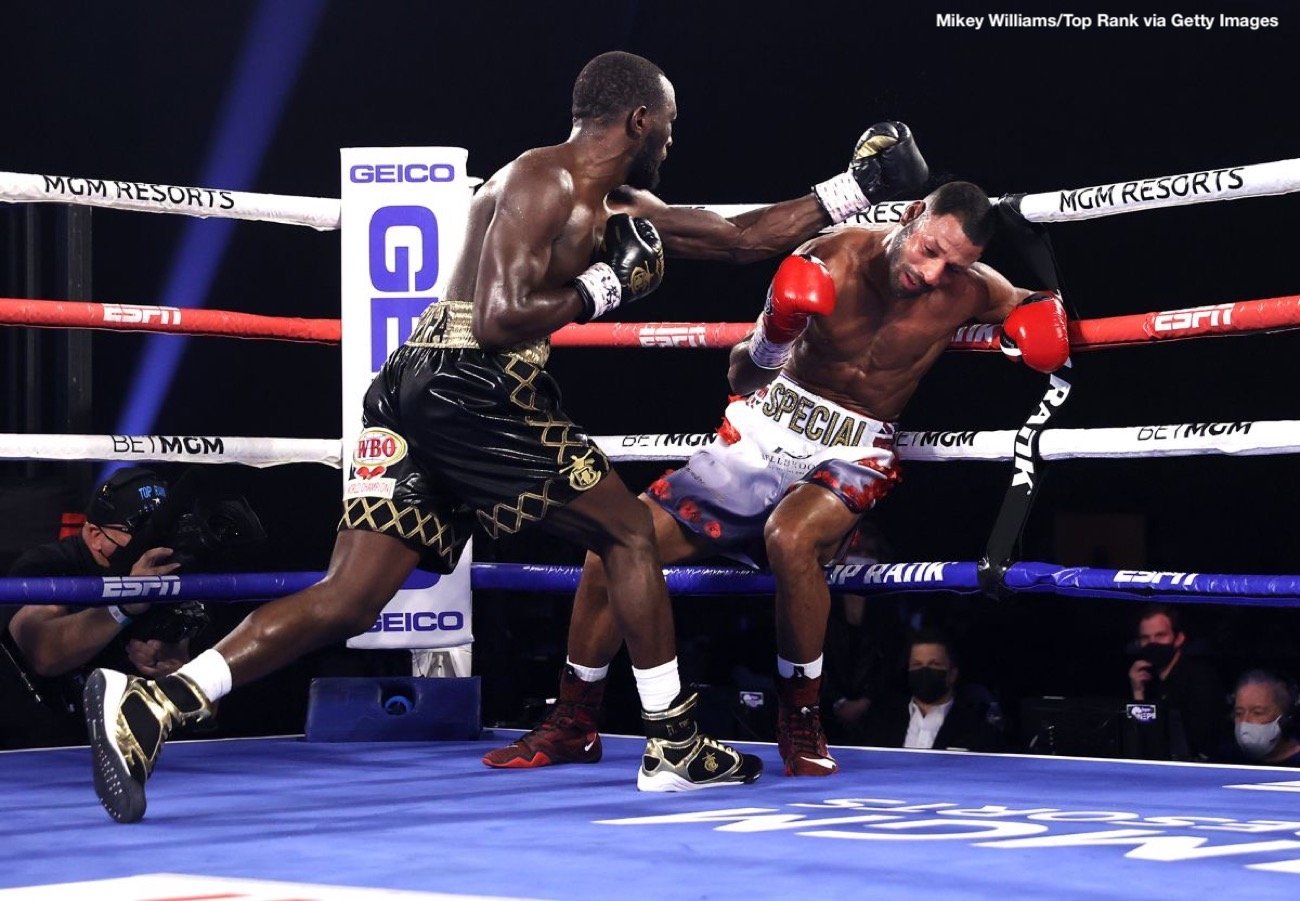 I mean, that's the logical next option for Crawford unless Top Rank can come up with the $10 million that Keith 'One Time' Thurman wants for the fight.
Porter is a perilous fight for Crawford because he has an inside game that will nullify his entire counter-punching, hand speed, and switch-hitting style of fighting. All that junk goes out the door in a fight with Porter.
If Craword is going to win, he's going to have to out-tough Porter on the inside in the trenches, and he might not be capable of fighting in that style.
Crawford doesn't have to fight Porter if he's fearful of losing. There's always #2 WBO Vergil Ortiz (17-0, 17 KOs), the young gun that will be a REALLY hard, bruising fight for the 33-year-old Crawford.
Vergil, 22, won't be an easy out for Crawford, no matter how hard he attempts to bluff the fans by making them think it'll be easy. If what Vergil says about him being only 70% for his last fight is true, Crawford will be in a world of hurt against him.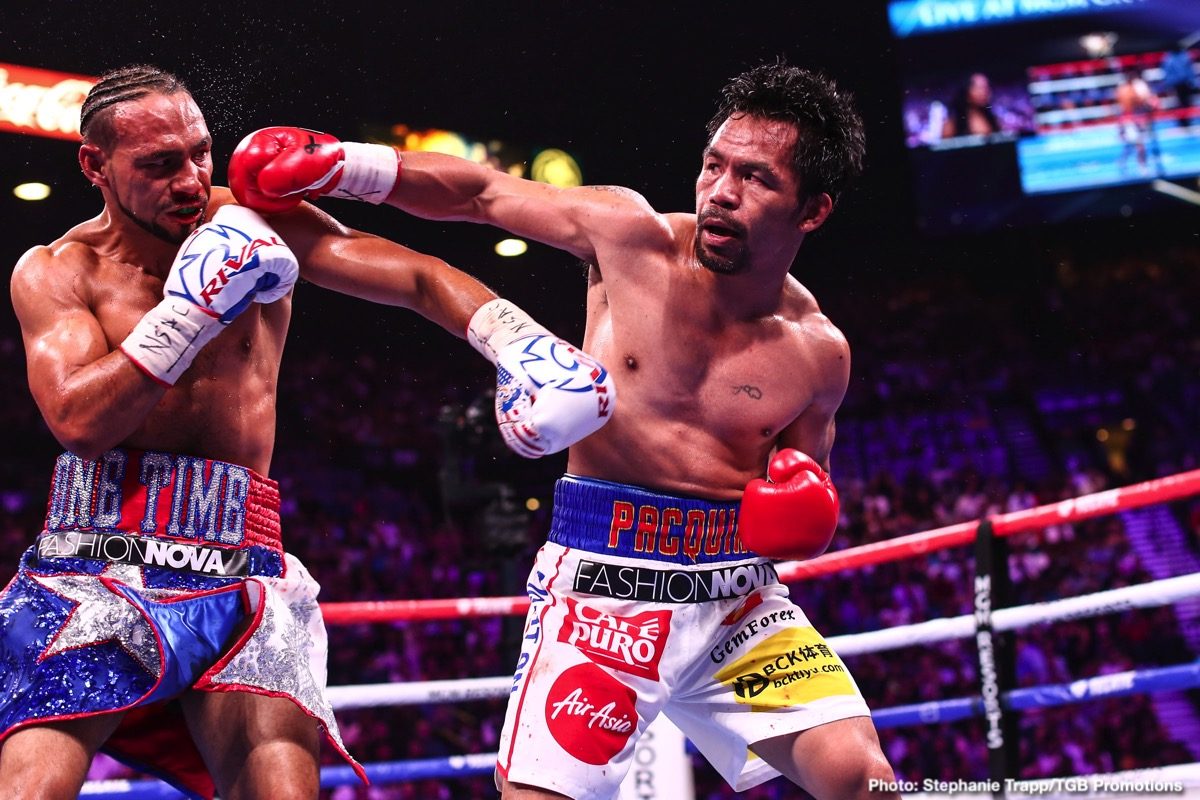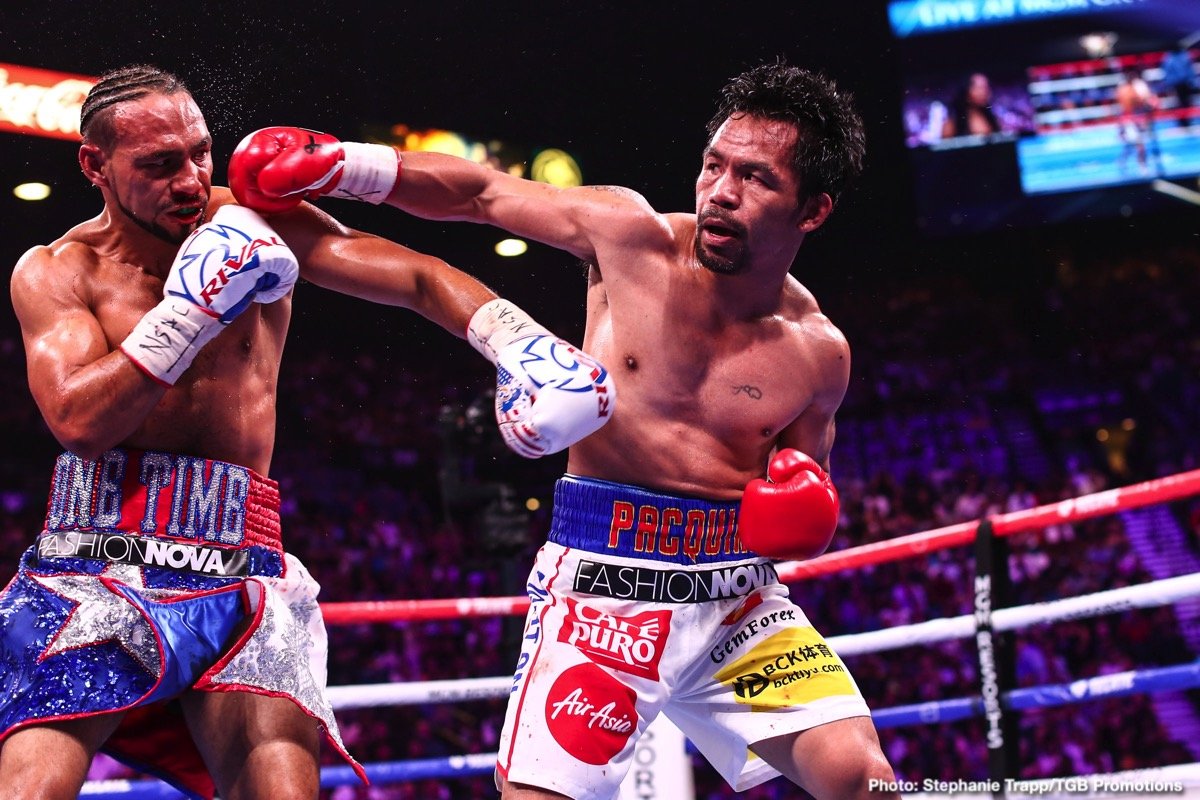 Vergil caught COVID 19 during the middle of his training camp for the Maurice Hooker fight, and he also had an injured left arm. If Vergil is 100% for Crawford, he may take him out and permanently ruin his dreams of fighting Pacquiao and Spence.