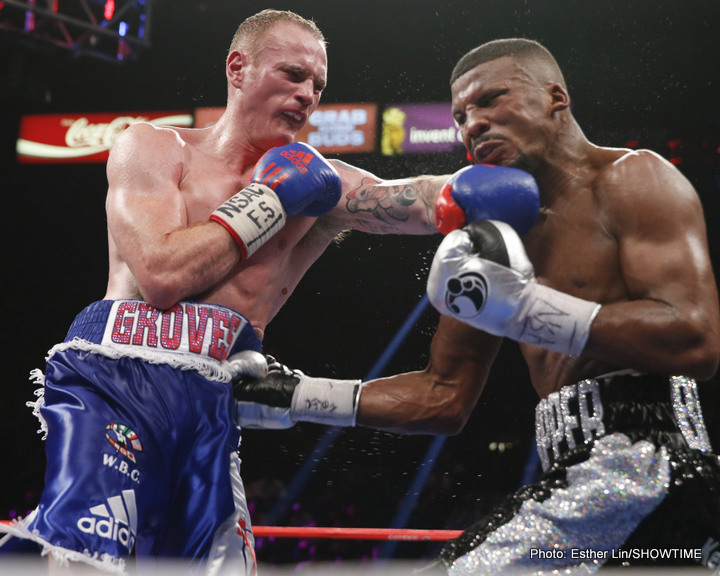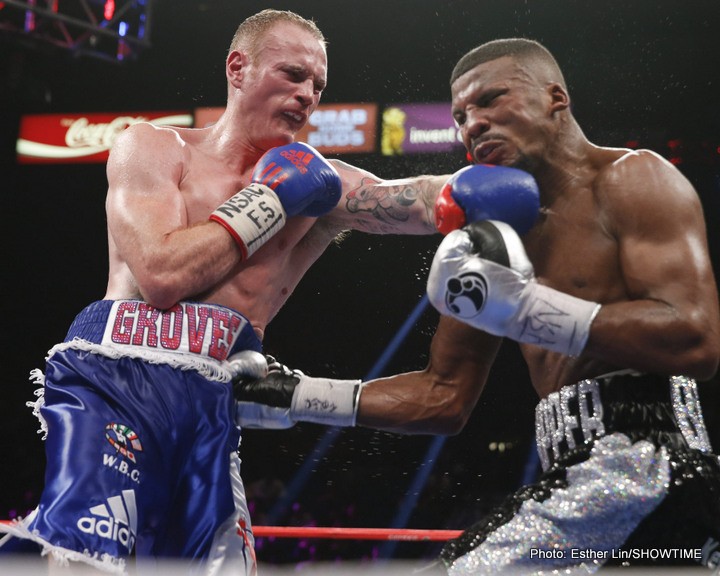 With Carl Froch out of the running for a fight with middleweight king Gennady Golovkin (if he was ever in the running in the first place), two other British super-middleweights have said they would relish the opportunity of facing GGG up at 168 pounds. James DeGale recently said a fight with Golovkin would be his "dream fight," and George Groves – the only man to have beaten DeGale as a pro – tells The Star that he would take a fight with the feared puncher.
Groves, who has already shared a ring with Triple-G, when they sparred at Big Bear in 2014, says he feels stepping up to 168 would be a tough ask for Golovkin and that there are "a handful of guys up here who would give him nightmares."
Groves is in action tonight, against Eduard Gutknecht – a fighter who actually defeated Golovkin at amateur level – and the former three-time world title challenger is hoping for a fourth title shot next year. But Groves, 24-3(18) says that if no title opportunity comes but a fight with GGG does, he will take it.
"If there's a massive fight to be made against Golovkin and my world title fight cannot be made of course I would have it," Groves told Declan Taylor. "If he moves up to super middleweight, there are a handful of guys up here who would give him nightmares – and I think he knows that. Against Kell Brook, Golovkin looked slow, flat-footed and took far too many punches. I think any super-middleweight is thinking, 'if Golovkin wants to step up, I'd do a job on him.'"
It seems the pressure on GGG to move up in weight will not go away. Fans, experts and fellow fighters simply will not accept the idea of the 36-0(33) star sticking around where he is comfortable, at 160 pounds. Who knows if Golovkin will bow to this pressure. But there are certainly plenty of interesting and potentially exciting fights for GGG at 168. Groves – who says he sparred four-minute rounds with a 30 second break against GGG, at a time when he was "out of shape, sunburnt and jet-lagged" yet still left the session thinking to himself, "is that it?" – just might have the style to trouble Golovkin.
The big question is, how much has Groves got left after suffering those three heartbreaking defeats to Carl Froch (twice) and Badou Jack. Let's see how Groves, still only 28, looks tonight against Gutknecht, 30-4-1(13).