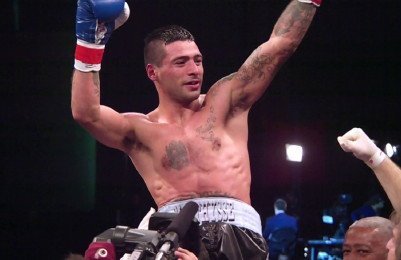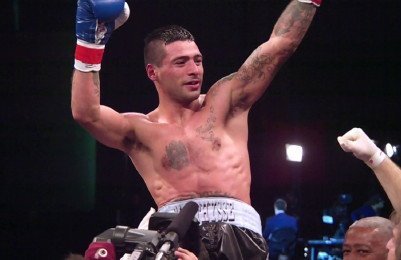 A big fight between Lucas Matthysse (34-2, 32 KO's) and WBA/WBC light welterweight champion Danny Garcia (26-0, 16 KO's) is being talked about as a possible co main event for the Floyd Mayweather Jr. – Saul "Canelo" Alvarez pay per view card on Showtime on September 14th. Steve Kim is reporting that Golden Boy Promotions CEO Richard Schaefer is working on putting the Garcia vs. Matthysse fight together for the Mayweather-Canelo card.
Having Garcia and Matthysse on the Mayweather-Canelo fight card would definitely go a long ways towards drawing additional interest in the PPV card; not that it really needed a lot of help. The Mayweather-Canelo fight is so good in itself that really don't need a whole lot on the undercard to make the card worth the $65 asking price [$75 HD] for fight.
Having Garcia vs. Matthysse is just extra to make this a real plus for boxing fans while at the same time showing the class that Golden Boy Promotions has an organization. If they can Garcia-Matthysse put together for the card it'll give the card two blockbuster fights instead just one. Anything else that Golden Boy can add to the card would make the card seem like a real barge for $65 or $75.
Matthysse has the power and the skills to force Garcia into the kind of fight to where he would have to score a knockout to win. Garcia is not going to beat Matthysse by a decision because the Argentinian will be landing too many huge bombs on him in each round.
It would be one of those fights where Garcia will have to fight for survival, and based on how he looked against Zab Judah last May, I'm not sure that Garcia can beat Matthysse.
You'd have to consider Matthysse the favorite in a fight against Garcia because he's got better power and he's looking real strong right now. Garcia is mostly a one-armed fighter that relies too much on his left hook.