Tyson Fury took to social media to urge Anthony Joshua not to lose his nerve and back out of their summer fight at a still to be determined overseas destination.
Fury (30-0-1, 21 KOs) is suddenly convinced that IBF/WBA/WBO heavyweight champion Joshua (24-1, 22 KOs) doesn't want the fight with him because if he wanted it, they would have already agreed to the match.
Tyson believes that Joshua's career will be finished after he gets through with him, so he's doing all he can to avoid coming face to face with his destiny.
Right now, the boxing public views Joshua as being too much for Fury, who looks out of shape, and older since his big win over Deontay Wilder in February 2020.
One can tell from looking at Fury; he's aged in the last year since his rematch with the 'Bronze Bomber.' Putting on a lot of weight can do that to you.
Even if Fury takes the weight off, he will have a lot of trouble against Joshua, who is fighting a higher level now than he ever has before.
Joshua has combined the best qualifies of Wladimir Klitschko's fighting style with that of his own, and he's improved to the level where he'll be pure trouble for Fury or anyone in the division.
@anthonyjoshua don't be chicken 🐓 like you did vs @BronzeBomber come out and meet me for battle. let me show you what a Boss is.🐓🐓🐓 any day of the week twice on a sunday. #YOUBIGDOSSER @matchroomsport @trboxing @MTKGlobal @espn @SkySports @IFLTV

— TYSON FURY (@Tyson_Fury) February 24, 2021
Joshua sounds like he's ready for the fight. I mean, he's the one that is actually training and in excellent shape. Fury is still overweight, and he clearly hasn't been putting in the hard work to prepare for AJ.
All the comments that Fury has made about his own inactivity and how he'll have been out of the ring for 16 months by the time he fights Joshua in June, it's the behavior of a fighter that is having doubts. Fury is showing fear.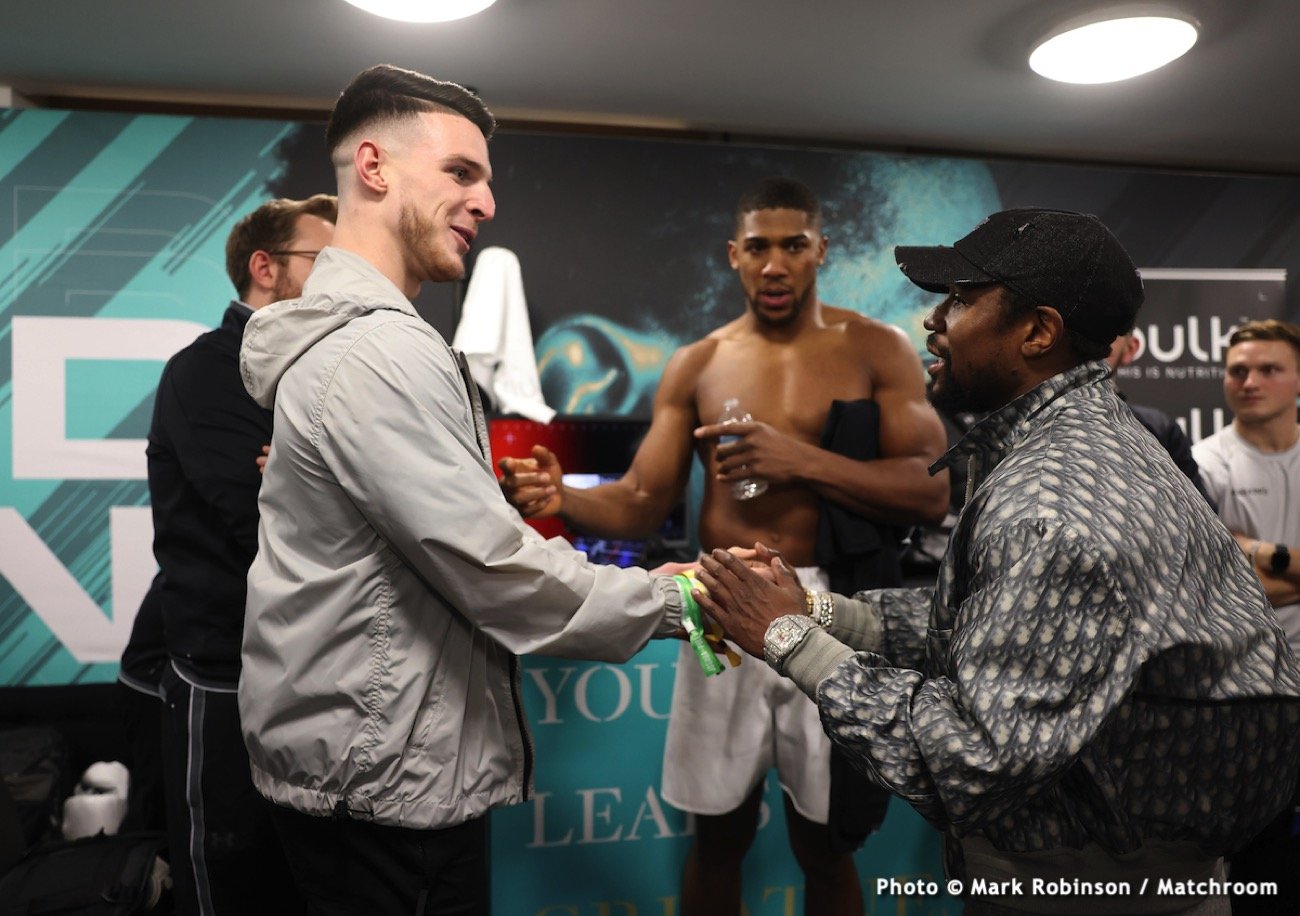 Therefore, we see that fear in action with him bitterly complaining about Joshua's advantage over him in the activity department.
Interestingly, Fury is dodging the trilogy match with Deontay Wilder, saying that contract experired. So, on the one hand, Fury is complaining about being inactive, but then he's the one that is causing that problem by avoiding Wilder.
It looks like basic fear has taken root with Fury, making him avoidant and paranoid-sounding. He can't see that he's the problem, not Joshua and not Wilder.
"I'm not optimistic about it. I don't think Anthony Joshua wants the fight anyway because he knows he's going to lose," said Fury to ESPN.
"He likes the fact that he's a professional boxer and, after I get finished with him, he won't be one anymore."
See what I mean. It's almost as if Fury is upset with Joshua because he's projecting his own inadequacies onto him.
Joshua tells Fury to come "find the boss"
"So if Tyson is serious, which I think he is, he'll know where to come and find the boss!" said Joshua to Sky Sports.

"I'm ready. I'm really looking forward to competition – all I want to do is fight, fight, fight!"

"Any option. Home turf, Middle East, my back garden, your back garden. I don't mind where it is," said Joshua about the location for the Fury fight.

"I want that [WBC] belt. I want to compete with Fury so all options are open to me."
So there it is. Joshua wants that Fury fight, and he's urging him to face him anywhere because he wants to rip his WBC belt away from on the night and leave him belt-less.