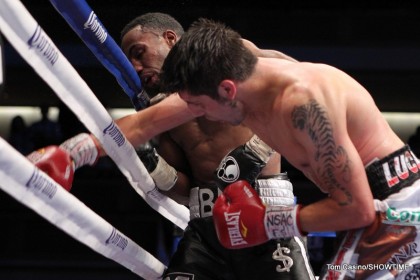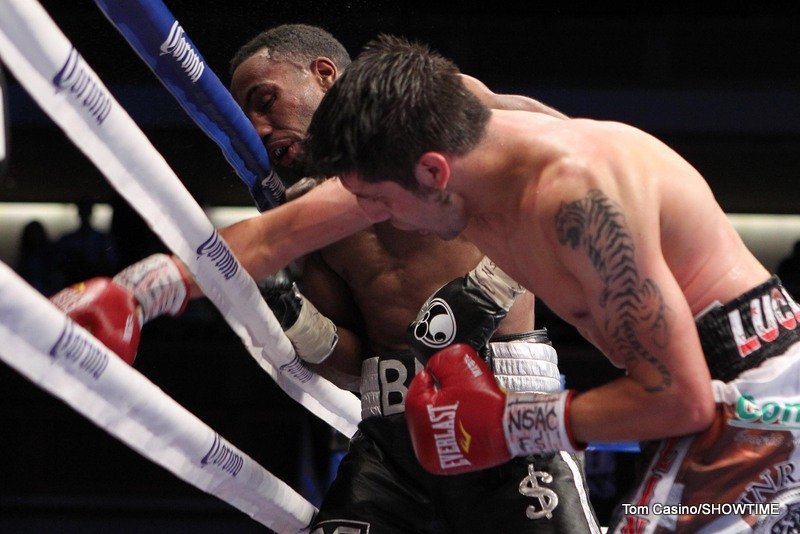 LAS VEGAS (July 20, 2013) – Power-punching John Molina (26-3, 21 KO's), of Covina, Calif., stormed back from the brink of absolute defeat to dramatically knock out previously unbeaten Mickey Bey (18-1-1, 9 KO's), of Las Vegas by way of Cleveland, Ohio, at 2:01 of the 10th and final round of their lightweight fight Friday in the main event on ShoBox: The New Generation live on SHOWTIME® from The Joint At Hard Rock Hotel & Casino in Las Vegas.
In the co-feature, Sweden's Badou Jack (15-0, 10 KO's), of Las Vegas, remained undefeated by registering a lopsided 10-round unanimous decision over Farah Ennis (21-2, 12 KO's), of Philadelphia, in a super middleweight scrap. Jack won by the scores of 100-90 and 98-92 twice.
Heading into the last round, Molina was trailing on the three judges' scorecards by 90-81, 89-82 and 88-83. Bey dominated the first minute-plus of the 10th and appeared poised to close the show. But Molina, as he has done in the past, rallied. With about 1:25 remaining, he connected with a left hook to the chin that stunned Bey. Sensing Bey was in serious trouble, Molina followed with a series of shots with both hands. Moments later, the referee, Vic Drakulich, stepped in and stopped it.
"This was certainly one of the most dramatic ends to a ShoBox fight in the history of the series,'' said ShoBox expert analyst Steve Farhood afterward. "How many fighters can say that they have come back from a big points deficit to win by knockout even once in their career? Molina has now done it four times.
"I was virtually convinced that Bey was on his way to a stoppage win when he hurt Molina to the body in the 10th. So what happens? Molina comes back to win. That's why we love boxing and why we love punchers.''
Molina knew the score entering the final session. "I knew I was fighting an uphill battle and that I was definitely behind on the scorecards, but I always felt I was in the fight,'' he said. "This is how we do it. This is why we do boxing. I seized the moment and got the job done. When my back was up against the wall, I came back stronger.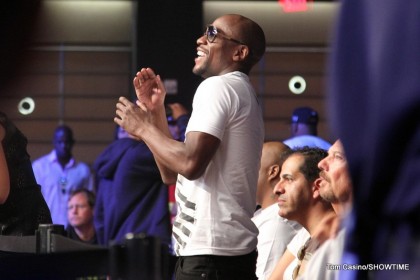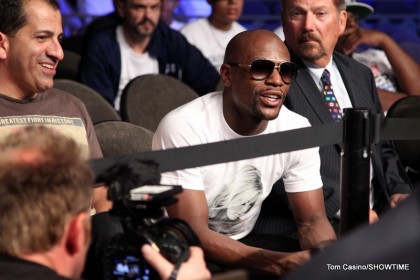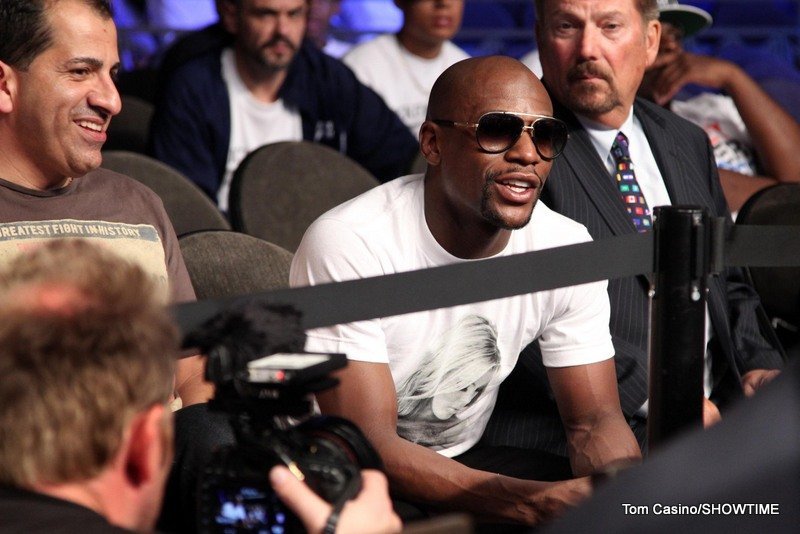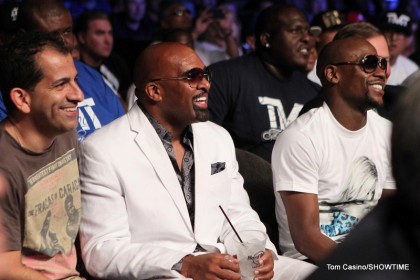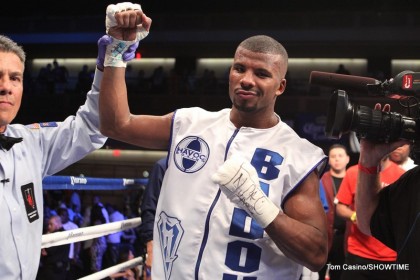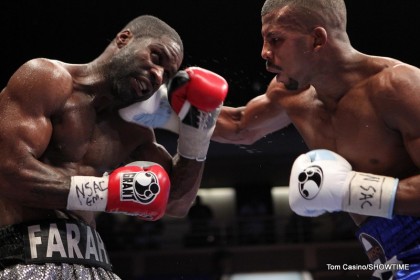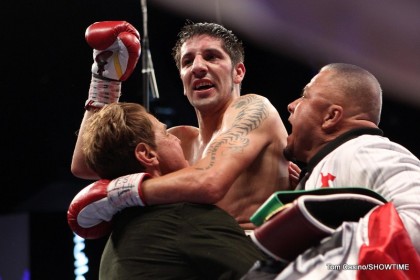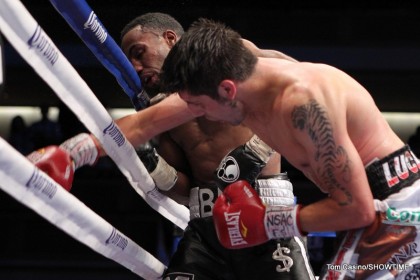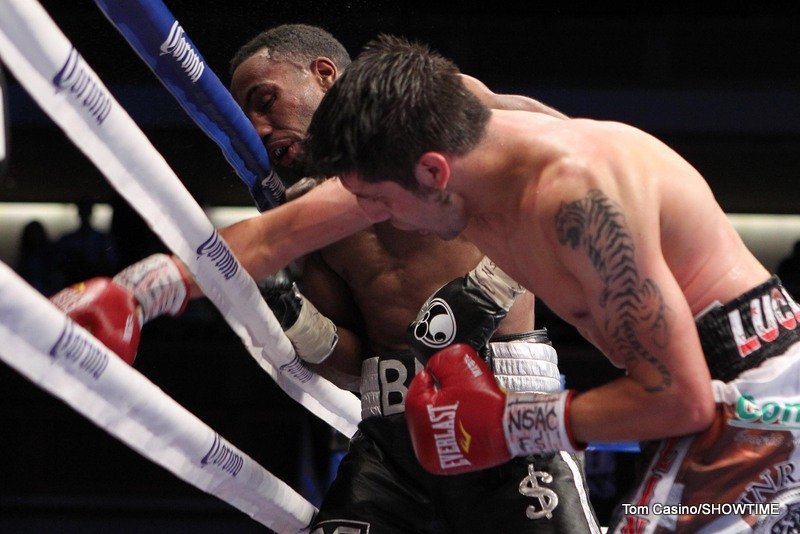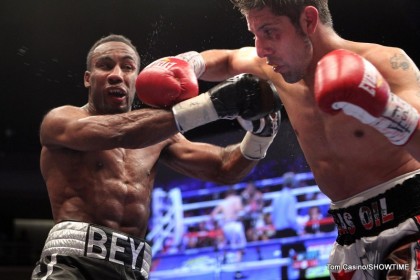 "Bey was a strong-armed guy who was difficult to get inside against. But I knew I'd hurt him early with a body shot because he let out a moan. I wanted him to get a little confidence as the fight went on so he would stand more. I think he wanted to try and discourage me at times but it didn't work. When I connected in the 10th, I saw his eyes roll back. The beauty of boxing is possessing knockout power in both hands.''
The event was presented by Mayweather Promotions. Boxing superstar and pound-for-pound kingpin, Floyd "Money" Mayweather Jr., promotes both Bey and Jack. He also promoted four other boxers on Friday's card. Mayweather, who was seated at ringside in time for the evening's first bout at 5:30 p.m., got into the ring and congratulated Molina afterward.
"That meant a hell of a lot to me,'' Molina said. "It says a lot about Floyd.''
Molina doesn't know what's next for him in boxing. His immediate plans were to "go home and see my eight-month old daughter. I kept thinking about her and my family in there. This win was for them.''
Bey, a four-time national amateur champion and a member of the 2004 U.S. Olympic team who was unable to complete in the Olympic Qualifiers or Olympic Games after he became ill with pneumonia, outboxed and outworked Molina for nine and a half rounds.
Afterward he praised Molina for his effort, but had major problems with the referee.
"I don't want to take any credit away from Molina but I felt I was fighting two or three people in there,'' Bey said. "The ref was warning me for one thing or another the whole fight. He nit-picked me for everything, pretty much took 80 percent of my arsenal away. It became a distraction, and then it took me out of my game plan. He definitely affected my performance.''
According to ShoStats provided by CompuBox, Bey threw more punches (531-432) and landed more punches (253-145).
"This is a major disappointment,'' Bey said. "I felt I did what I had to do. I knew I was way ahead on points. I wasn't trying to finish him in the last round, I was just fighting my fight. I landed a lot of hard shots, too. We'll have to see where we go from here.''
Jack, a 2008 Olympian for Gambia, was in control throughout against Ennis, who seemed reluctant to let his fists go.
"Badou showed a new dimension in winning by boxing against a difficult fighter who gave him very little to work with,'' Farhood said.
It was the first time Jack went 10 rounds. "Conditioning-wise, I felt great,'' said Jack, who did three pushups in front of his corner after the ninth round. "I knew I had to fight smart. I wanted to fight more, but it takes two to tango.''
Friday's doubleheader will re-air this week as follows:
DAY CHANNEL
Tuesday, July 23, at 10 p.m. ET/PT SHOWTIME EXTREME
Friday's fights will be available ON DEMAND beginning today, Saturday, July 20.
Mauro Ranallo called the ShoBox action from ringside with Farhood and former World Champion Raul Marquez serving as expert analysts. The executive producer is Gordon Hall with Richard Gaughan producing and Rick Phillips directing.