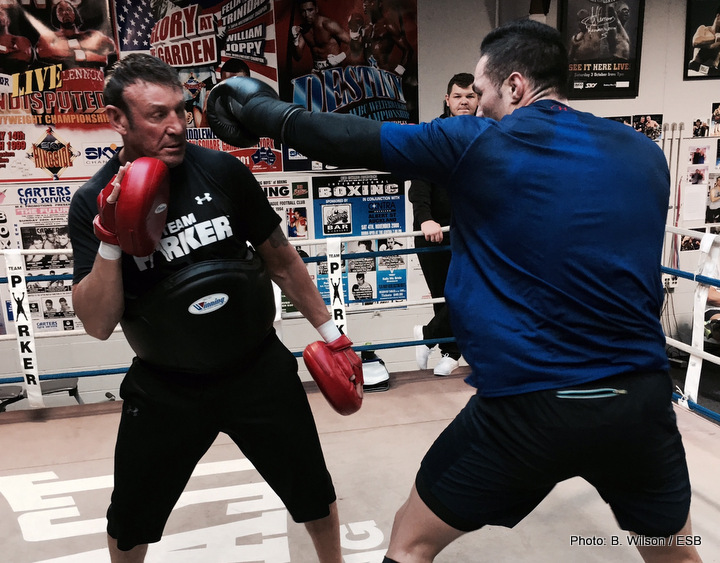 Unbeaten heavyweight contender Joseph Parker certainly likes to keep active. The 24-year-old New Zealander picked up a 4th-round stoppage win over Solomon Haumono yesterday and he is expected to get his mandatory shot at IBF heavyweight ruler Anthony Joshua late this year or early next. But in the meantime, the 20-0 contender will have another "tune-up" or "prep" fight ahead of the big one.
His promoter Dean Lonergan informed Stuff.co.nz how he will make an official announcement next Tuesday in Auckland, with Parker's next opponent to be named. Lonergan did not give too much away yesterday, but he did say how Parker will, in his next fight, be facing "something we haven't faced before."
"We have an announcement to make [on Tuesday] as to where we're fighting, who we're fighting and what we're doing next," Lonergan stated. "He's (Parker's next foe) a substantial unit, it's fair to say. It's something we haven't faced before. The next fight we've got is preparation for A.J. We can't wait to get to London and have our turn with Anthony Joshua. We can't wait to get this title shot because I think we're coming home with the title."
Joshua-Parker is an intriguing fight, growing all the time in stature, and it could be argued how both young, unbeaten big men will face the stiffest test of their respective careers when they do collide. As to who Parker's next, as of now mystery opponent might be, Lonergan did say he is a fighter of similar physical dimensions to Joshua. Lonergan also said the as of yet unknown fighter has a "similar style" to that of the reigning IBF champ. Does this mean Parker will be facing a puncher in his next fight, one who has a good left jab and is taller than he is?
Parker has taken something of an old-school approach to his career; fighting often instead of sitting safely and waiting for his inevitable title shot. Parker has earned his ranking and his mandatory status and he is honest enough to admit how he needs further improvement before his crack at the belt (or belts). Could Parker be a future star of the heavyweight division?