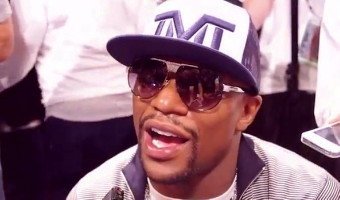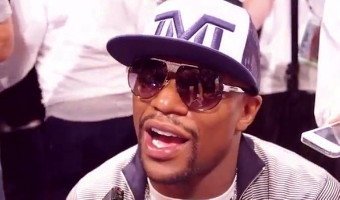 Manny misspoke when he said Floyd Mayweather, Jr. runs, which implies he's chicken. No one really buys that. However, they do go along with the idea that Floyd is guilty of same thing as Wladimir Klitschko. Hall of Famer Larry Merchant explained it best when he corrected someone for calling bouts – boxing. Larry quickly explained, in no uncertain terms, that that is not what people pay to see. According to Larry, they're paying to see prize fighting, with emphasis on fighting.
Floyd has been boxing since he got out of diapers. His father and uncles were either boxing or training/coaching others how to box before Little Money was born. It's a safe bet to say Small Change was boxing while still in his crib. He doesn't know anything else. Boxing has been his life. If he was a chicken, there's no way he could have carried on the family's tradition.
The same thing is true for Wladimir. Dr. Steel Hammer has faced all of the pretenders, or contenders if you prefer. He ranks up there with Joe Louis, Jack Dempsey and Larry Holmes as far as the length of holding titles is concerned. . He hasn't lost since April of 2004, and approximately three years later he avenged that loss with an RTD in the sixth round against Lamon Brewster. Before his pro career, he racked up 134 victories as an amateur and won Gold in the l993 Olympics. Is this guy a chicken?
So, what is their great "sin", which makes some fans so critical of them? Only a bonehead would call them chicken, and he better do it from long distance. The majority of critics, who are less than enthused with them, believe these two greats don't take enough chances. Too often they are depicted as boring. Simply speaking, they're not always giving the fans what they paid to see. That's evident when much less talented fighters get roars of approval because they are "willing to take chances". If they're matched with someone who is in there just for a payday, they will quickly take him out. Jack Dempsey's philosophy was "sooner is safer". Guys like Rocky Graziano didn't even want to spar with guys who boxed. He wanted guys in there with him who wanted to fight!
That explains why guys like Arturo Gatti, Micky Ward, Diego Corrales and Manny Pacquiao are so popular. They don't have to be told to "take chances" because they don't know any other way. If fans expect them to knock out some unfortunate thrown in there with them, they will eagerly oblige. It's not a matter of taking chances with these "prize fighters". They look upon it as their job. They're in the ring to entertain, and to most fans, that's means to fight, and to fight means taking chances. That's something Little Money and Dr. Steel Hammer aren't always willing to do. They're more inclined to study and breakdown their opponent. When the time is right, and the chances minimized, they will make their move and finally take care of business. Often times it's too late for those hard to please critics, who want blood and guts. They exclaim, "What took you so long!"