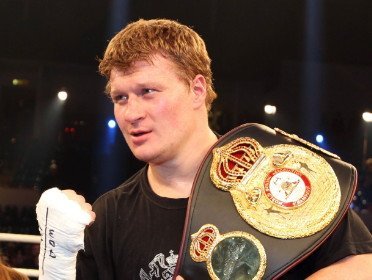 "A rematch will happen. The younger Klitschko cannot stay the champion forever. The first fight was rough, and the loss is still burning Alexander inside. He needs a rematch in order to fix it. Alexander achieved becoming a champion. As far as where the location, Kiev is not right for it. The pressure there will be too high, and Povetkin should avoid fighting there," said former WBC champion Oleg Maskaev.
The Povetkin vs. Klitschko bout in Moscow, Russia, in October of 2013 generated not only great interest, but also a colossal profit for everyone involved. When it comes to finances, things like venue have to be considered in order to maximize revenue.
While their rematch is not yet being discussed, I agree with Maskaev that it will eventually happen. If the money is there, the negotiations with take place.
Since the first fight was in Moscow, it is possible that K2 will demand the rematch take place in Klitschko's homeland of Kiev, Ukraine. While there is a clear political instability, the Ukrainians would fill any arena to watch their champion live. There are of course other options, such as Germany and USA.
While I don't believe that either fighter has mentioned anything about the possibility of that fight, there has got to be a reason that Maskaev decided to touch on that topic. With Wilder deciding to have another bout before reaching out to Klitschko, Povetkin might be a perfect fight for Wladimir to increase excitement and interest in his fights.