Eddie Hearn says he received an offer from a billionaire to stage the Anthony Joshua vs. Tyson Fury fight in his country. The Matchroom Boxing promoter Hearn isn't saying which country the billionaire is from, but he seems to be both amused and interested.
According to Hearn, money isn't a problem for this person, which is good news because many fans believe Joshua-Fury should delay their first fight until the end of the year to wait until things clear up with the pandemic.
The chances of the fight bringing in a bigger offer will increase exponentially as the situation with the pandemic improves.
"I had a bizarre approach yesterday from a very wealthy individual. He wants to bring it to his own country… It'd be him saying, 'I'd be paying for it.' The number was not an issue for this individual," said Hearn to the media.
While Hearn says that money isn't important to Joshua (24-1, 22 KOs) and that that he's willing to fight Fury (30-0-1, 21 KOs) in his back garden, it's obviously important to the team.
Waiting is not an option
"We've already had some big offers come in from the sites, and we've been talking nonstop for the last couple of days and last week as well," said Hearn to iFL TV about the Joshua vs. Fury fight.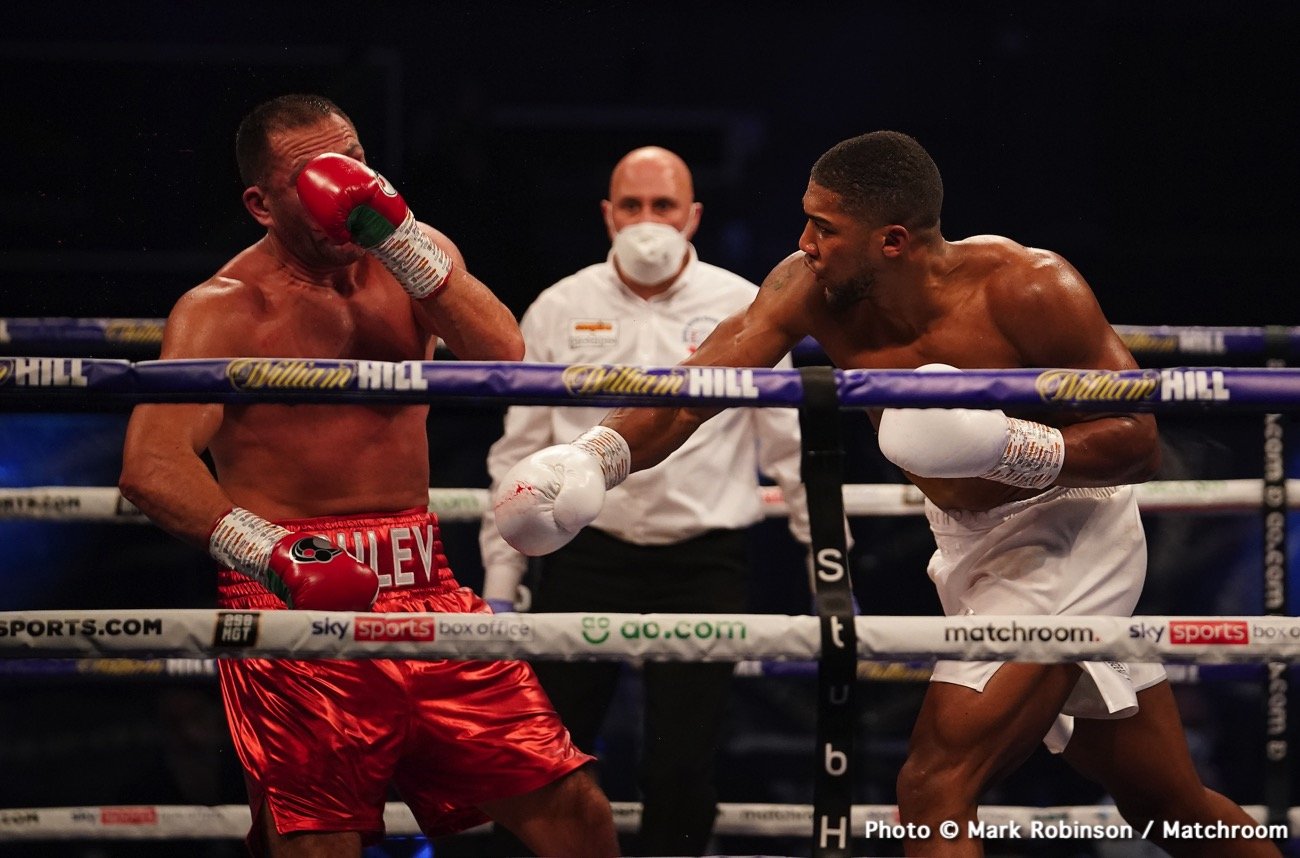 "Everybody signed up to have this fight take place in the summer. So no one is working towards this fight happening later this year.
"We know that people would prefer to wait for a little to get the world back in order, but that's not on the table.
"What's on the table is to get this fight in June or July for the heavyweight undisputed championship. If you're not a player in that discussion, no problem.
"But we're not pitching a fight in November or December. We're pitching a fight in June or July, the biggest fight in boxing and one of the biggest sporting events in the world. So that's what we're working for," said Hearn.
It'll be interesting to see if the promoters for Joshua and Fury decide to kick the fight down the road.
That might work out for the best, especially for Fury. He needs a tune-up fight to get ready for Joshua, and if they delay their mega-clash until November or December, it will allow Fury to get a good warm-p fight.
Being transparent is important
"I'm looking forward to getting it tied up and giving everybody the date and the news that they want," Hearn said about the Joshua vs. Fury negotiations.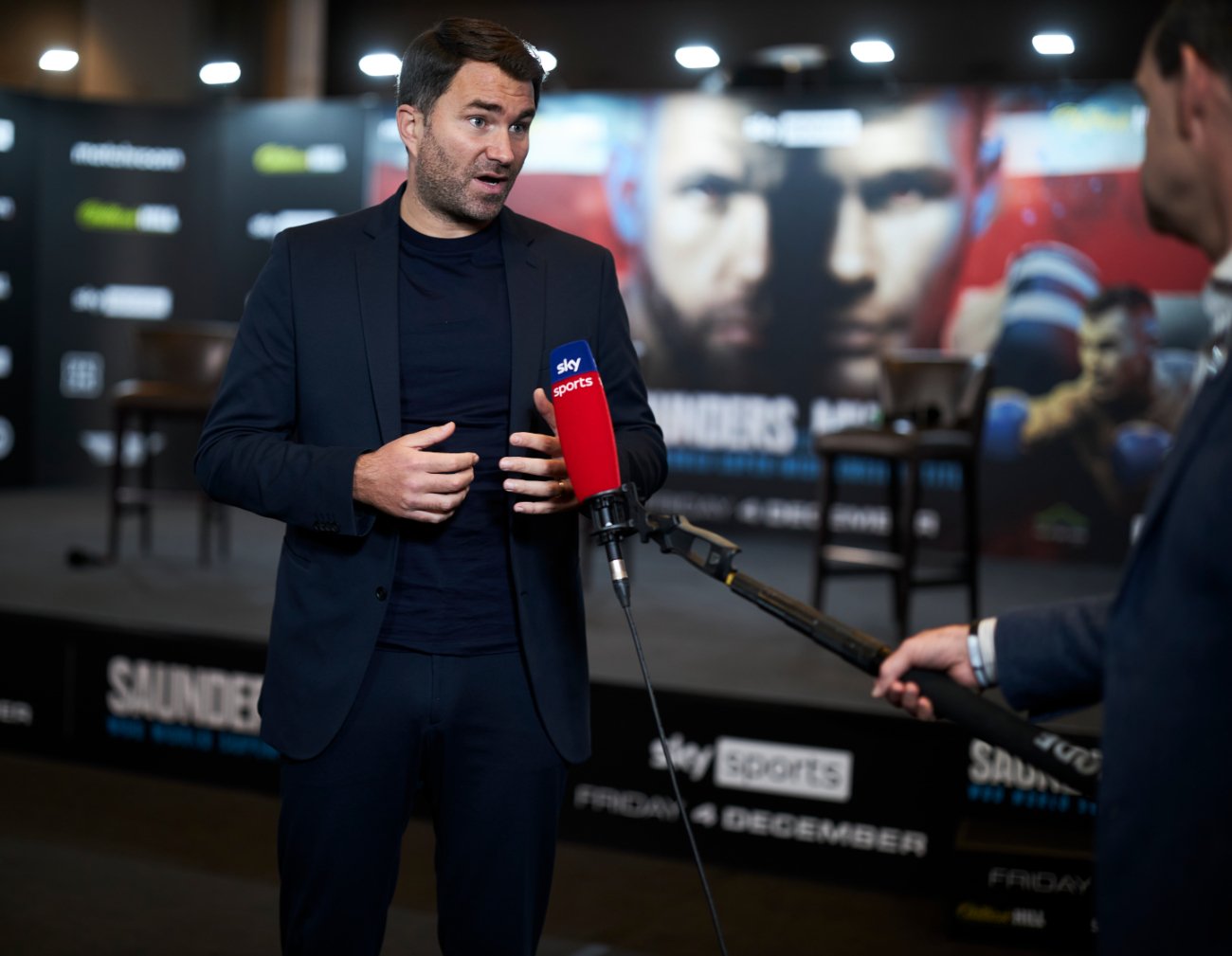 "I'm sure there will be hurdles to overcome, but we've been overcoming hurdles in the last two months.
"One of the things that we've always done is to be transparent with fans. I want them to be part of the journey and the process.
"Don't you think it's tremendous news that all of Team Fury and all of Team AJ is signed for this fight to go-ahead?
"But we live in such a pessimistic, glass-half-empty world. 'Oh well, this isn't going to happen, and that's not going to happen,'" said Hearn.
It's refreshing that Hearn is transparent about the state of negotiations. Still, obviously, he's setting the fans up potentially for a big disappointment if the contest gets delayed until the fall.
Hearn doesn't believe in obstacles
"People keep talking about these obstacles," Hearn continued. "I mean, the obstacles are we deciding where we want to go.
"The only obstacles are, how much money is going to be generated? We know because we've had financial offers.
"This fight is huge compared to all the other options for them. I'm not saying that the money isn't a consideration for AJ, but this is the fight he wants.
"Ultimately, he told me last night. 'I'll do this in your garden. I want to fight; I want them belts.'
"This is bigger than who is going to pay the most money for AJ? I appreciate that Fury is different. He's entitled to do that," said Hearn.
Joshua's attitude about him not carrying about the money probably isn't shared by Fury. Also, another reason why it's important to get the Joshua vs.
Fury fight done for June or July is the belts, which they could start losing one after another unless they're defended.
Joshua's WBO mandatory is due against Oleksandr Usyk, and he can't avoid that one without losing the title.