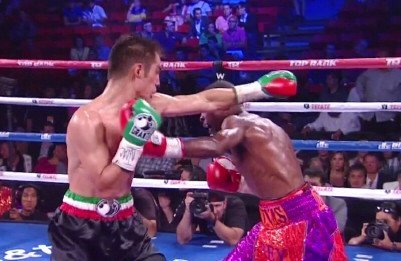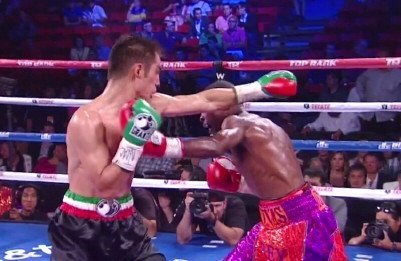 By Rob Smith: Bob Arum has finally decided to put his fighter WBO super bantamweight champion Nonito Donaire (31-1, 20 KO's) in with someone that actually still has talent and is capable of beating him in WBA World super bantamweight champion Guillermo Rigondeaux (11-0, 8 KO's) on April 13th at the Radio City Music Hall, in New York, New York, USA.
It's sad that it's take all these years for Arum to finally match Donaire tough, but it's better late than never. Rigondeaux has the speed, power, counter punching ability the defensive skills to pull off an upset in this fight. I don't even know if you could call it an upset because Rigondeaux is unbeaten, and he's looked scary good since turning pro in 2009 after capturing two gold medals for Cuba in the Olympics.
Rigondeaux's specialty is going to the body. He's arguably the best body puncher in the sport today, but when he goes to the body, he produces one-punch knocks. It looks painful when Rigondeaux shoots a hard left to the body when his opponents least suspect it.
That's what makes Rigondeaux so dangerous. His opponents are busy focusing on landing their shots, and because of his speed and huge power, he's able to land lefts to the body before his opponent can even see it coming. Even when they see the shots, it hurts them and they tend to back off and fight passively in order to avoid getting hit again.
Donaire hasn't fought anyone like that during his career, and this is going to be a whole new experience for him. His opponents have been short head hunters, and that's been easy for him to pick up their shots and then knock them out. But with Rigondeaux, Donaire is going to have to think twice each time he looks to put everything he has behind his left hooks and right hands.
Arum has done a good job of making Donaire look good by putting him with older fighters lately like Jorge Arce and Toshiaki Nishioka instead of with the best fighters in the division like Rigondeaux and Abmer Mares. Boxing fans will finally get to see how Donaire is because he's not looked when matched against quality opposition like Wilfredo Vazquez, Omar Narvaez and Jeffrey Mathebula.