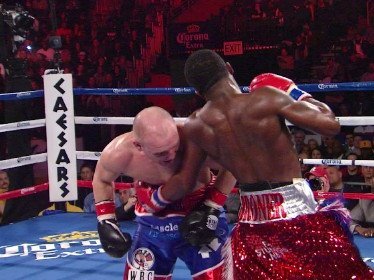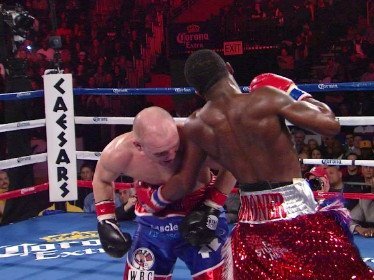 By Jeff Sorby: If you liked what you saw of Gavin Rees (37-2-1, 18 KO's) in his fight with WBC lightweight champion Adrien Broner (26-0, 22 KO's) last Saturday night on HBO, then you might be happy to learn that Rees could end up back on HBO in the Summer to fight in front of U.S audiences. Rees' promoter Eddie Hearn says Rees could be back on U.S television in the Summer against a still to be determined opponent.
Hearn said to Sky Sports "Gavin's performance won him many admirers in America…we have already been approached about further fights in the U.S in early summer…the plan is to pick up another world title shot before the end of 2013."
Rees was stopped by Broner in the 5th round.
The fight was competitive in the first two rounds with Rees putting a lot of pressure on Broner, and causing him some discomfort. How much of that was from Rees is unclear.
It looked like Broner was just coasting during the opening two rounds while looking Rees over for how he wanted to attack him. The reason why you have think this is because of how sudden the fight changed in the 3rd round. Broner went on the attack mode and hurt Rees badly, sending him to the ropes where he covered up while Broner rained in shots on him.
If Hearn really wants to get another title shot for Rees before the end of the year, then he should decline a fight in the U.S because if HBO wants him to fight in the summer it's likely going to be against a quality opponent. If they put Rees in with someone that's too good, he'll likely lose.
You have to remember that before Rees faced Broner last Saturday, Rees had been facing European level opposition for the past five years. If Rees is put in with a world class fighter in the summer, he could end up losing again, and that would ruin his chances of getting another world title shot.