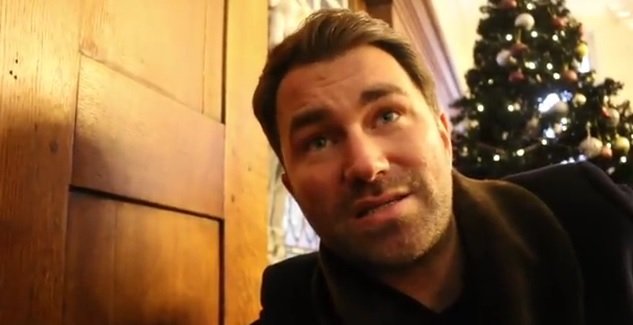 Courtesy of his brutal KO of the usually solid and durable Lucas Browne, London's Dillian Whyte has options – big ones and plenty of them. Now the WBC NO-1 contender, the once-beaten puncher got plenty of publicity in the US, his fight with Browne going out live on HBO, and fans are eager to see more.
The fight Whyte called for after dismantling Browne may or may not happen – WBC heavyweight ruler Deontay Wilder responding to Whyte's challenge via an odd, almost impossible-to-read or decipher message via social media – but if not, Whyte's promoter Eddie Hearn has other big ideas for his fighter.
"Can you imagine Dillian Whyte-Tyson Fury?" Hearn said. "That would be a massive fight."
It sure would, and it remains to be seen if Whyte will focus on big all-British fights such as one against Fury or a return with Anthony Joshua, or whether "The Bodysnatcher" will look to further make his name in America, in a fight with either Wilder or maybe fellow contender Jarrell Miller.
The idea of a Whyte-Fury clash really does get the excitement levels up, though. Fury, set to finally return to action this year – June 9 in Manchester being the latest, far from confirmed word on the comeback – will be excused for taking a "gimme" in his first fight back in well over two years, in fact this would be the sensible option; but after that, might Fury relish the idea of a fight with Whyte, maybe in a final eliminator for Wilder's green belt? Or might the cocksure Fury, never a man to do things the conventional way, decide that he can and will fight Whyte on his first fight back?
Now that would draw a crowd.
Again, Whyte has a number of options, and he proved on Saturday night how one good showing, preferably a KO win, can make any heavyweight a big player in the division. It's now up to Whyte to capitalise. Might the trash-talker who finally delivered on his bold pre-fight boasts have scared a potential opponent or two off though?