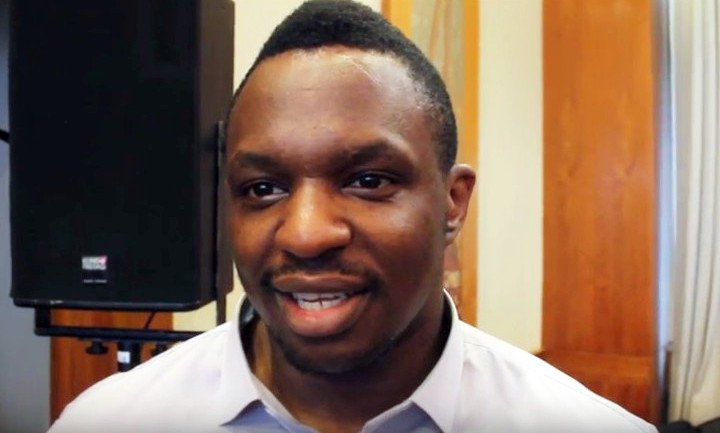 British heavyweight Dillian Whte was all set to face veteran former contender Michael Grant in his US debut set for August 19 on the under-card of the big 140 pound unification showdown between Terence Crawford and Julius indongo. But that terrible match-up was scratched because, well, it was terrible – Grant being largely inactive and not having won a meaningful fight in years.
However, the replacement foe that has been brought in cannot in truth be called too much of a step up; maybe it could even be described as a step down. According to invaluable site BoxRec, Whyte, 20-1(15) will face……drum roll….. Malcolm Tann. Tann, now aged 38 and 1-1 in his most recent outings, these two bouts coming in October of last year and in June of this year, after a nine year layoff, is 24-5(13) overall and at 6'6" he's a big man. But it's fair to say fans will not be anywhere near thrilled with this match-up – what, was Bert Cooper unavailable!
Okay, as an under-card, off-TV eight-rounder, Whyte was never going to face anyone top-notch, but a quick blowout, which he may well score over Tann, won't do him too much good. Fans might recall Tann's time as a decent contender, back in 2004-2007, when he was beating guys like Sedreck Fields, Jason Gavern and Leroy Childs. Tann was stepped up in quality but lost to both Chris Arreola and Alexander Dimitrenko.
Then followed the nine year layoff, before Tann returned to win one fight (a stoppage of Nick Asbury last year) and lose another (a stoppage loss to Sergey Kuzmin this year). Heaven knows what type of a fight Tann can give 29 year old Whyte. Really, it's tough to see this one going much further than a couple of rounds.
Whyte of course remains hungry for a shot at a world title, ideally against either Deontay Wilder or, in a rematch of a great action fight, Anthony Joshua. It's highly unlikely Tann will be able to do anything to derail these plans.