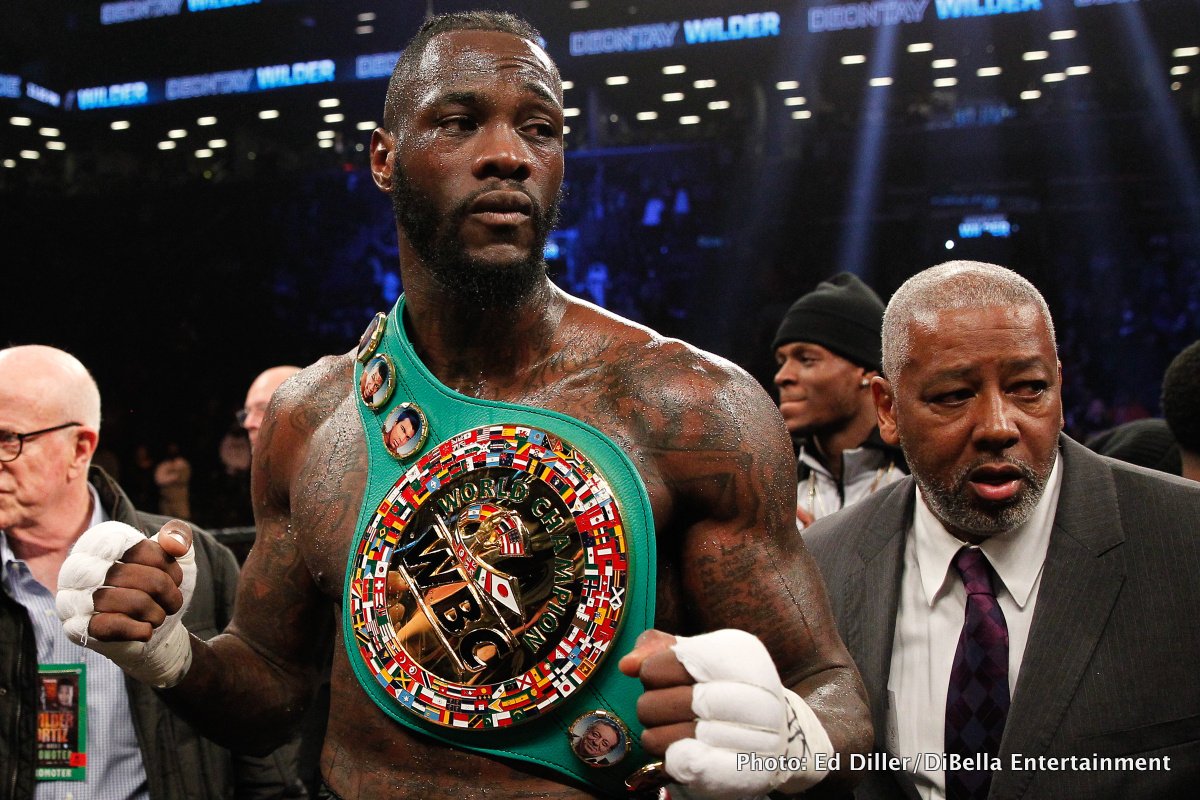 WBC heavyweight king Deontay Wilder sure knows all a bout how annoying, how bad it can be when a fighter is guilty of taking illegal substances. Three times during his career "The Bronze Bomber" has had a fight of his fall through due to his scheduled opponent failing a drugs test. And as a guest on the Gerry Cooney/Randy Gordon hosted radio show, Sirius/XM, Wilder gave his take on "boxing cheats" and what should happen to them.
"I've said multiple times over and over again what I feel. These sanctioning bodies, they're getting money off of those belts," Wilder said. "That's why they keep bringing these guys back. Money rules boxing. It's just sad that this stuff is going on in boxing — that these guys need to do these kinds of things to have a come-up, to get an edge over these fighters. We risk our lives in the ring anyway. Now you're putting something in your body that gives you even more bodily damage that will be applied to me. They should go to jail. Anybody that's cheating in boxing, they should just go to jail. That'll cut it out. As long as we have money involved, when we have the politics and all that involved, nothing's gonna be done about it."
As fans know, this week Canelo Alvarez became the latest, possibly the most high-profile fighter, to have tested positive for an illegal substance; the Mexican superstar blaming the traces of Clenbuterol in his system down to his eating infected meat in Mexico. Since the first test, the positive test, Canelo has been clean in all subsequent testing. Still, for many the damage has been done. We still wait to see if any punishment will be handed down to Canelo, and if so how severe it will be.
Is there simply too much money in boxing, as Wilder says? Or are all fighters deserving of a second chance? Certainly, as we all know, there have recently been far too many instances of big-name, and smaller-name, fighters testing positive for something they have no business putting their hands on. But as to how to put a stop to this kind of thing, that's one big headache all by itself.
The sport can ill afford any more bad examples, that's for sure (that said, let's hope Luis Ortiz' post-fight samples from the Wilder fight that finally went ahead come back clean as a whistle).