Undefeated heavyweight world champion Deontay "The Bronze Bomber" Wilder retained his WBC title in his seventh defense with a tenth round knockout over unbeaten challenger Luis "The Real King Kong" Ortiz in a thrilling back-and-forth SHOWTIME CHAMPIONSHIP BOXING main event Saturday night from Barclays Center, the home of BROOKLYN BOXING®.
(Photo credit: Ed Diller/DiBella Entertainment)
Wilder (40-0, 39 KOs) not only survived the toughest test of his career but also finished the job in spectacular fashion by unleashing a ferocious 10th round assault on Ortiz (28-1, 24 KOs). Wilder floored the Cuban challenger twice in the round, forcing referee David Fields to stop the fight at 2:05 of the round. Watch the knockout video HERE.
Ortiz looked like he would dethrone Wilder in the seventh round, countering with a strong right hand that hurt the WBC heavyweight champion. Ortiz unleashed a barrage of punches against a stunned Wilder, who somehow managed to stay on his feet to close the round before being saved by the bell. Ortiz continued his assault on Wilder into the eighth round, who again managed to make it through the round.
In the ninth round, Wilder began to rebound as he knocked Ortiz off-balance with a straight right hand. America's only reigning heavyweight champion was firmly back in the fight as he landed a strong combination on Ortiz to close the round, completely changing the momentum of the fight.
Both fighters came out strong at the start of the tenth round, landing simultaneous blows that made each fighter temporarily wobbly. But it was Wilder who capitalized on the moment, as the Alabama-native pounced on Ortiz, sending his opponent to the canvas for the second time of the night with a flurry of overhand right hands. A dazed Ortiz returned to his feet, but was unable to withstand a follow-up assault from a confident Wilder, who landed an uppercut that sent Ortiz to the canvas for the third and final time.
Following his third successful title defense at Barclays Center, an emotional Wilder spoke to SHOWTIME Sports reporter Jim Gray about the most difficult fight of his career.
"A true champion always finds a way to come back and that's what I did tonight," said Wilder. "Luis Ortiz is definitely a crafty guy. He put up a great fight. We knew we had to wear him down. I showed everyone I can take a punch.
"He was hitting me with those furious punches but they didn't have sting on them. He was throwing combos that knocked me off balance. I just had to get my range back and my fundamentals back. And I was able to do that. I showed I was a true champion tonight."
A proud but disappointed Ortiz, who was on the brink of a sensational seventh round stoppage of Wilder before the bell rang, also spoke to Gray following the fight.
"It was a great fight and I performed well," Ortiz said. "I thought I was up on the scorecard going into the tenth round, but it's heavyweight boxing and you never know what's going to happen.
"I almost had him and I think I would've if there were a few more seconds in the round."
Wilder out landed Ortiz 98-87, although Ortiz held a slight advantage in landed power punches, 63-60.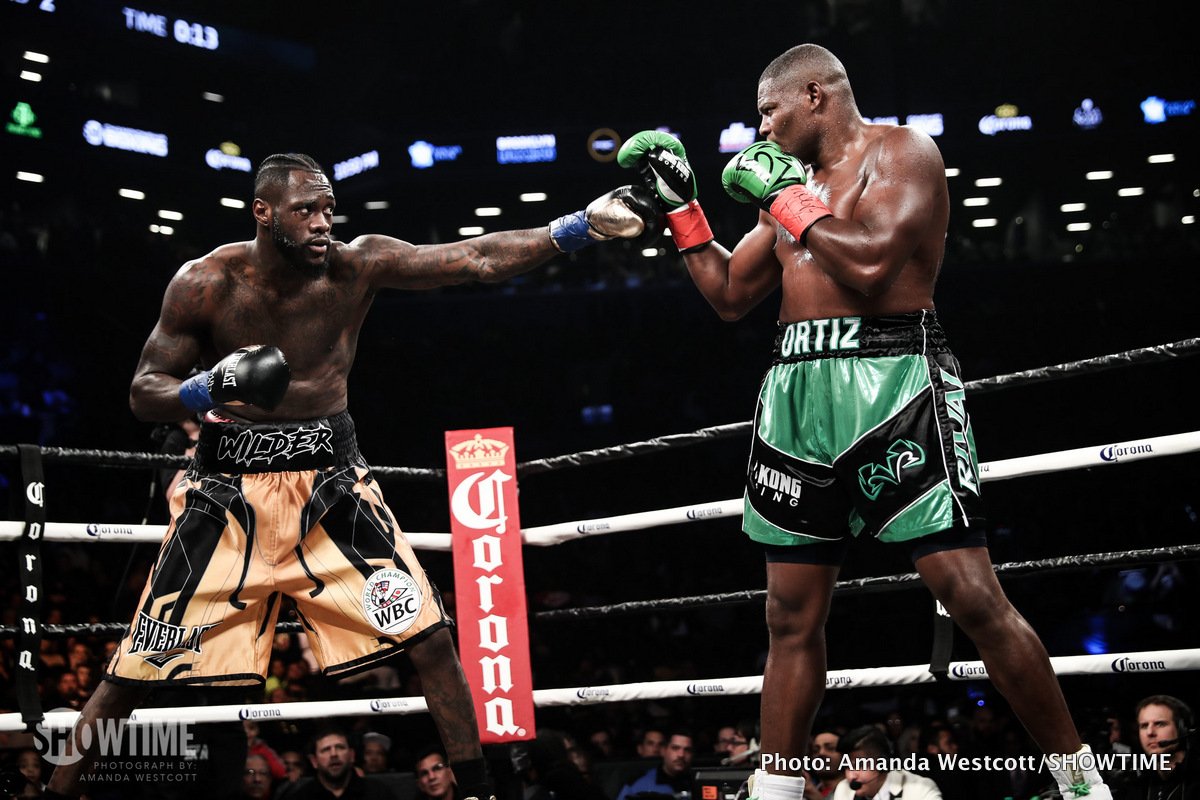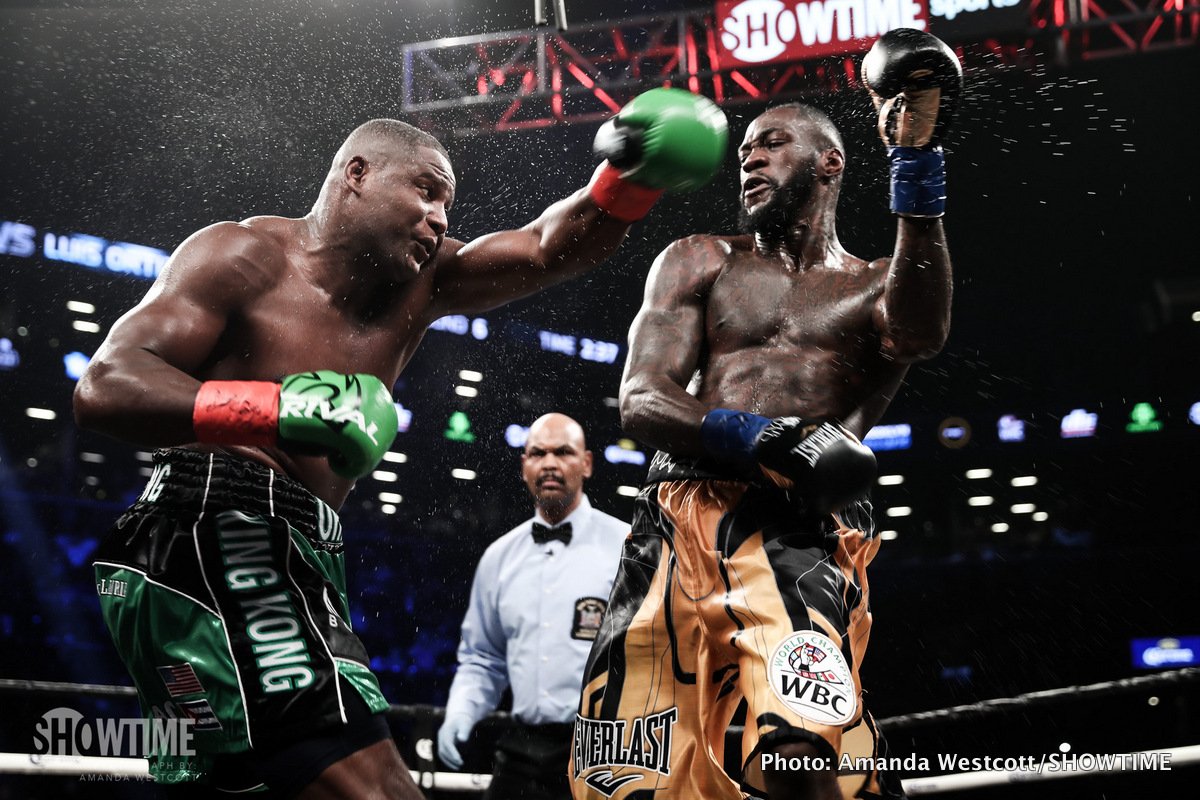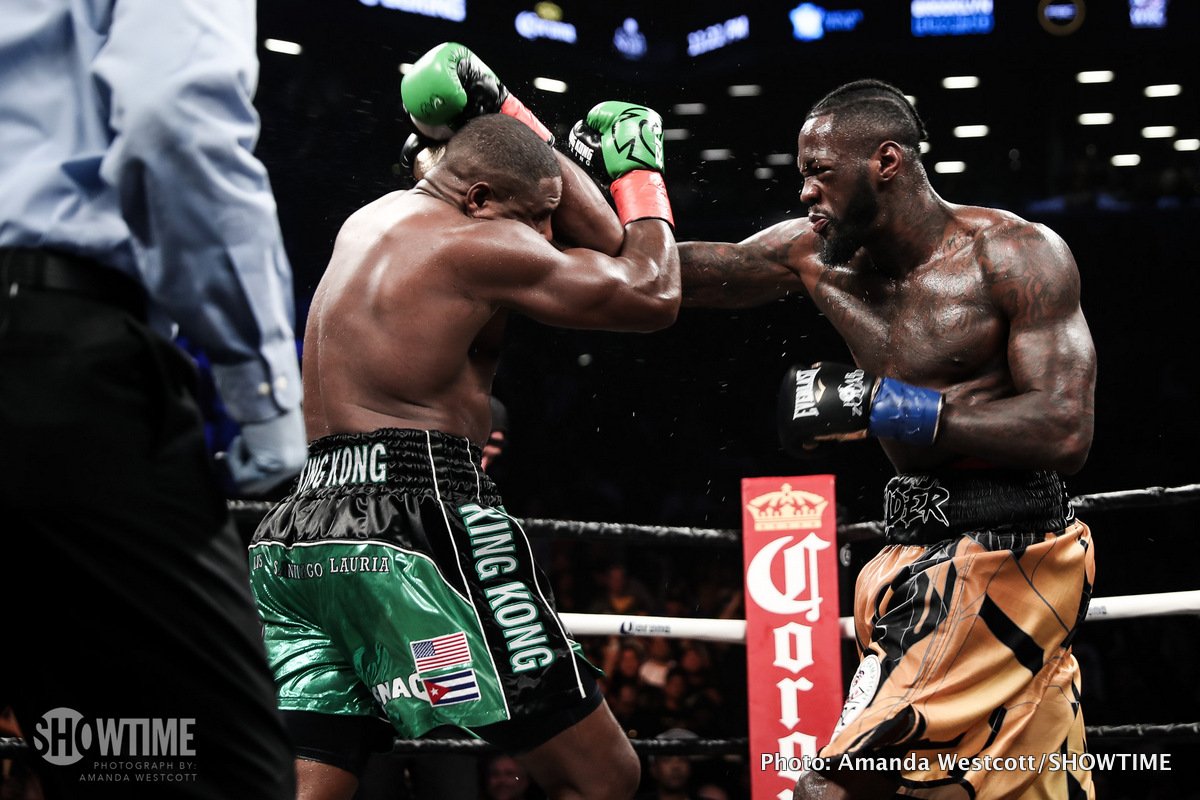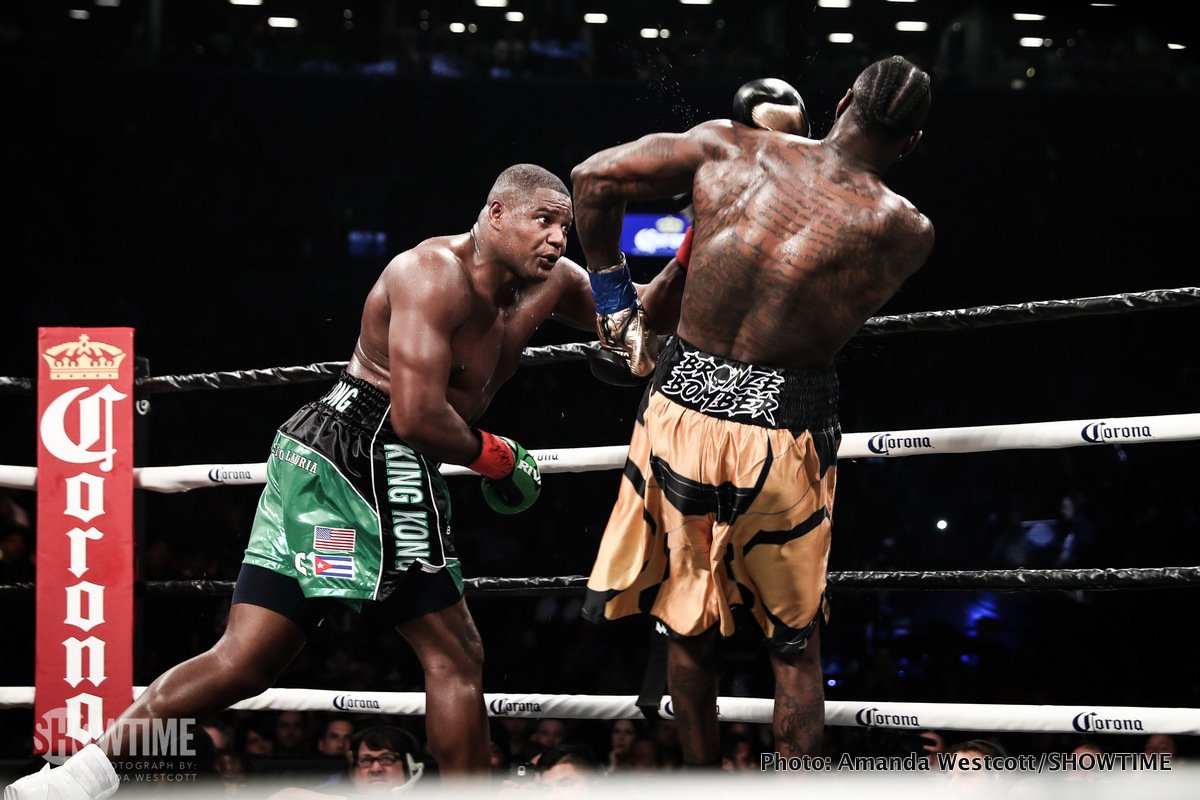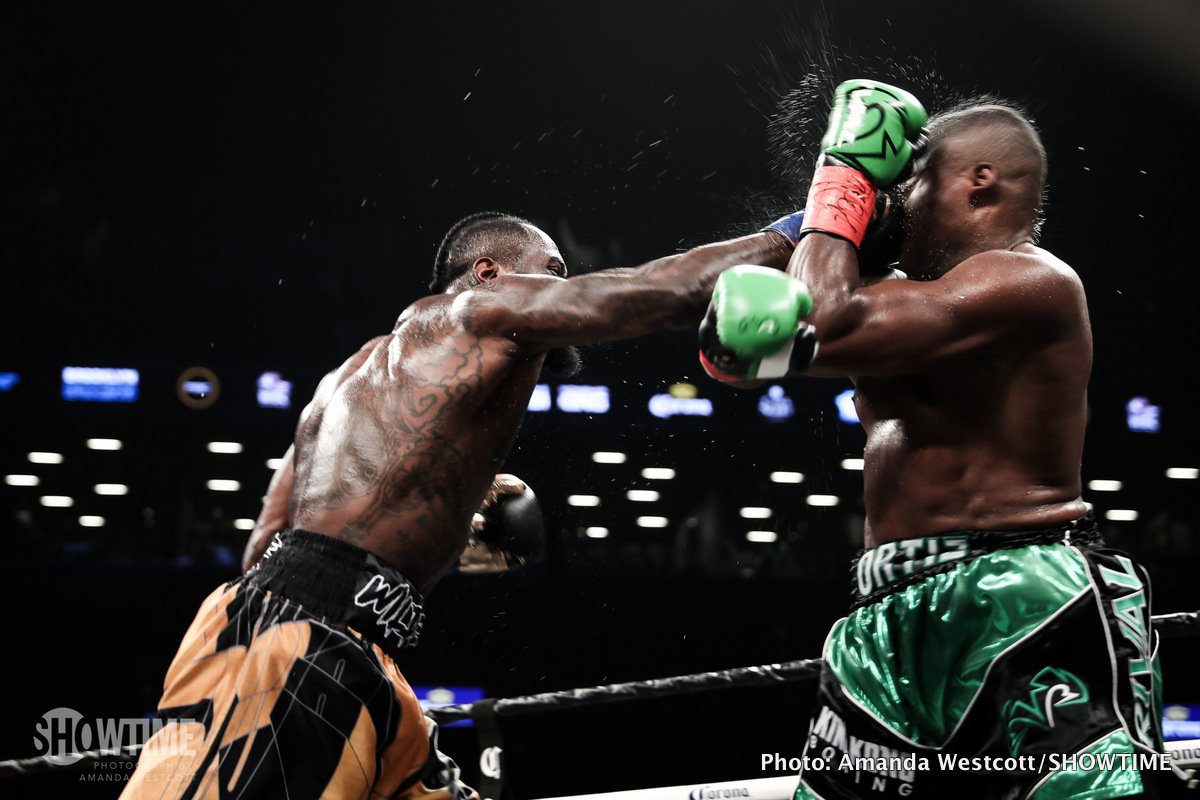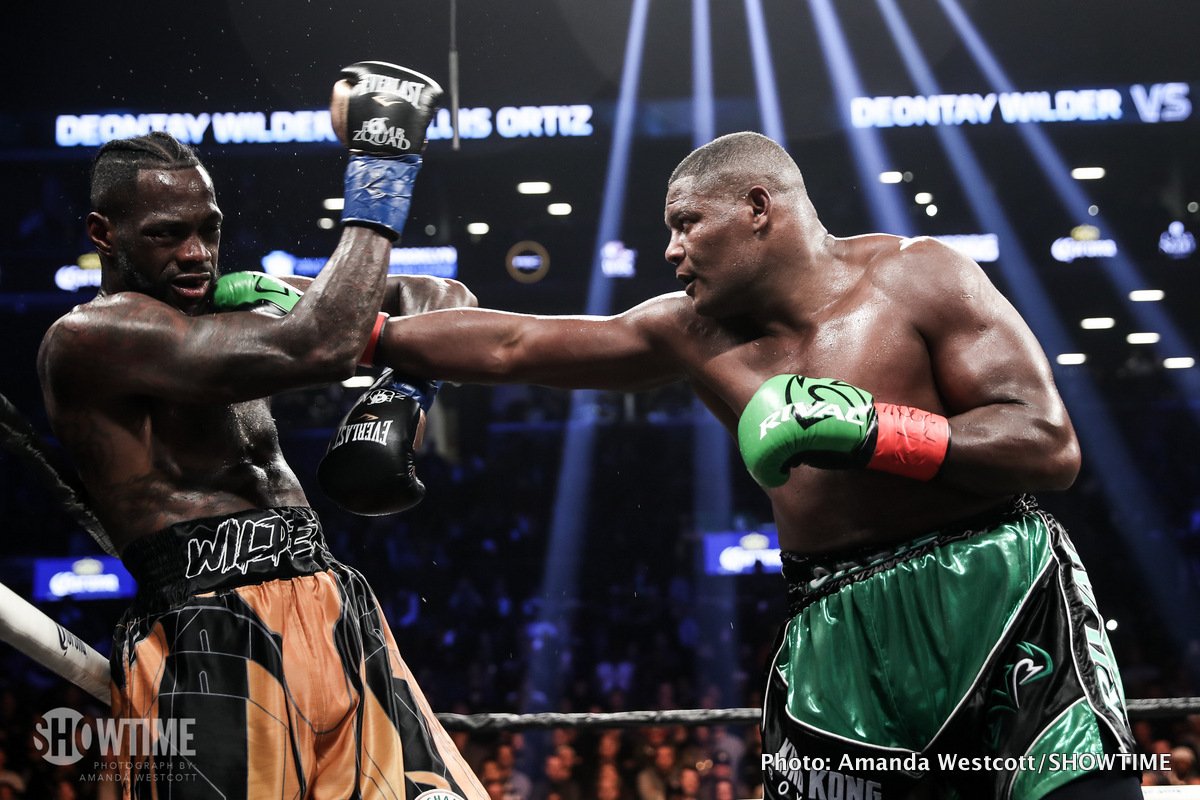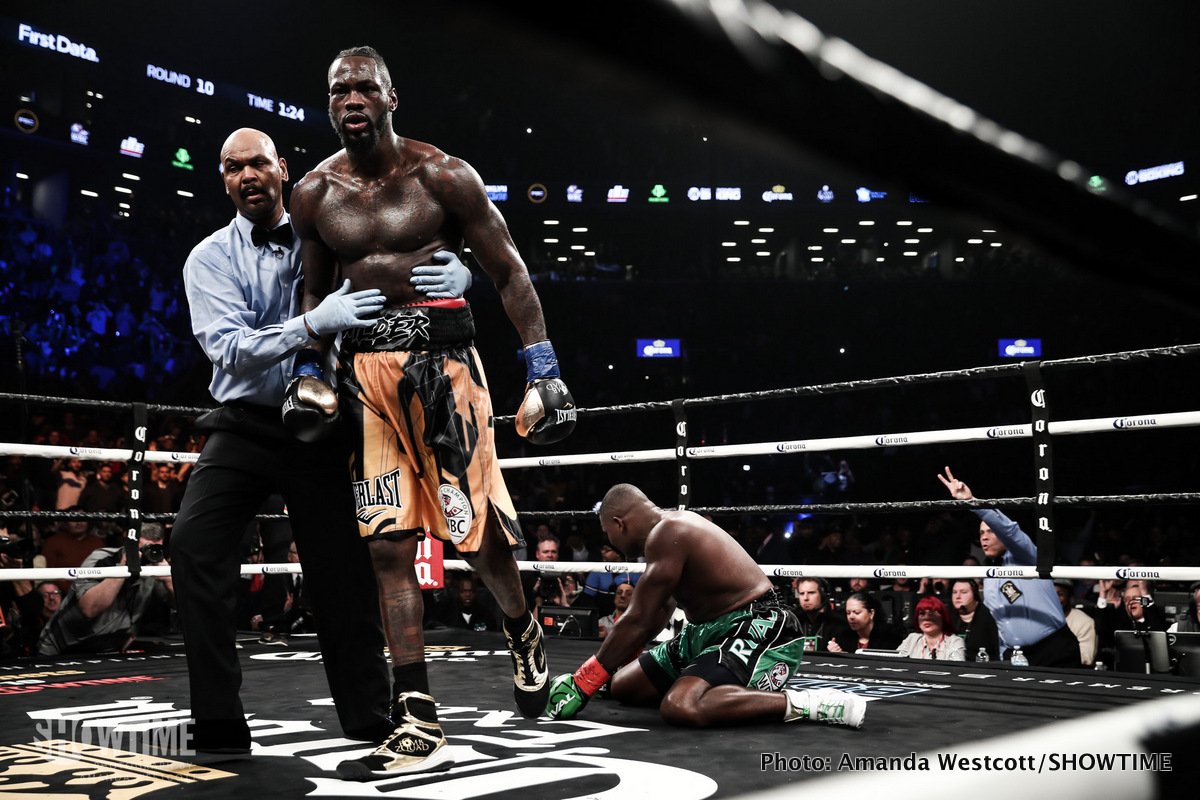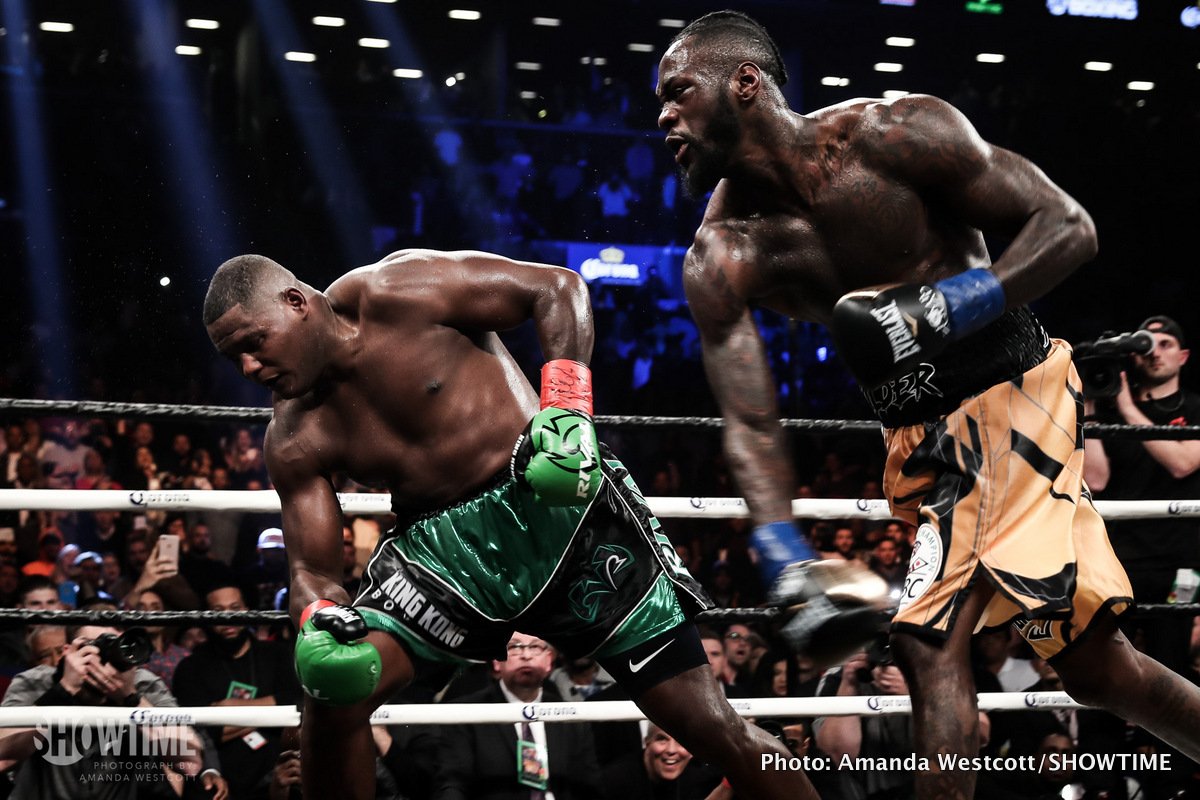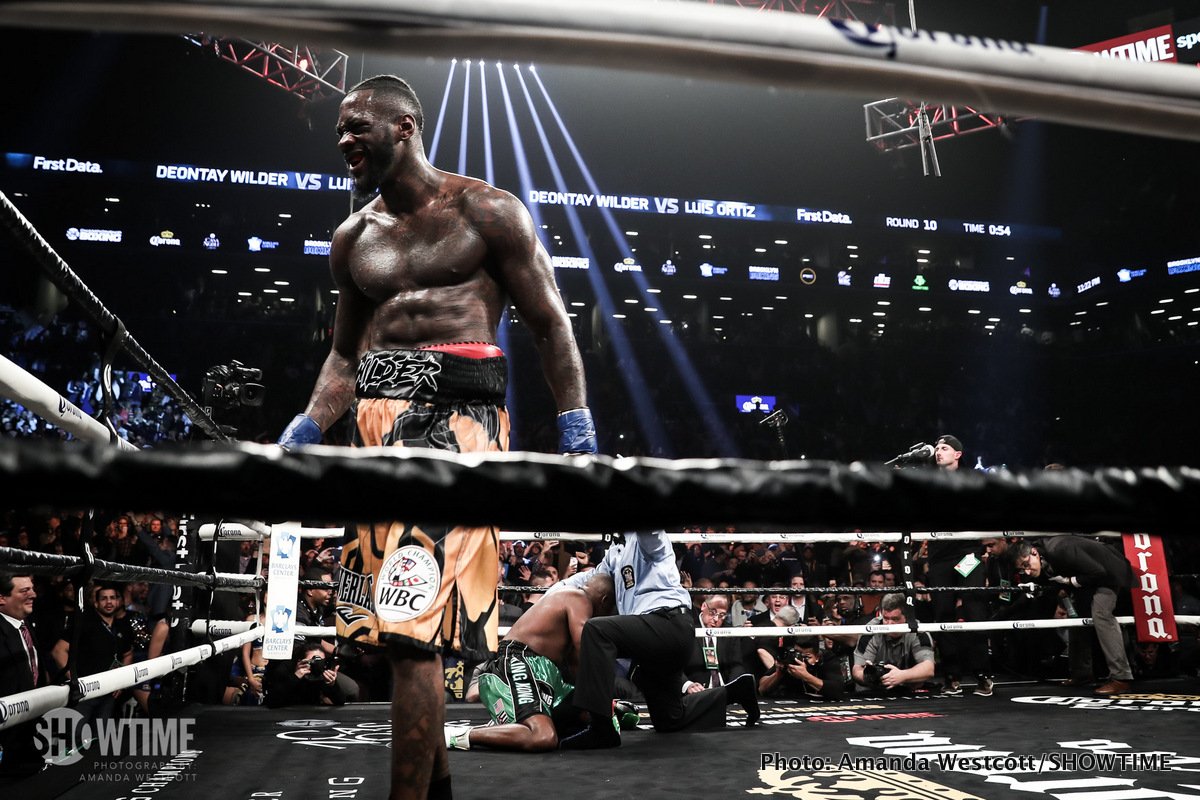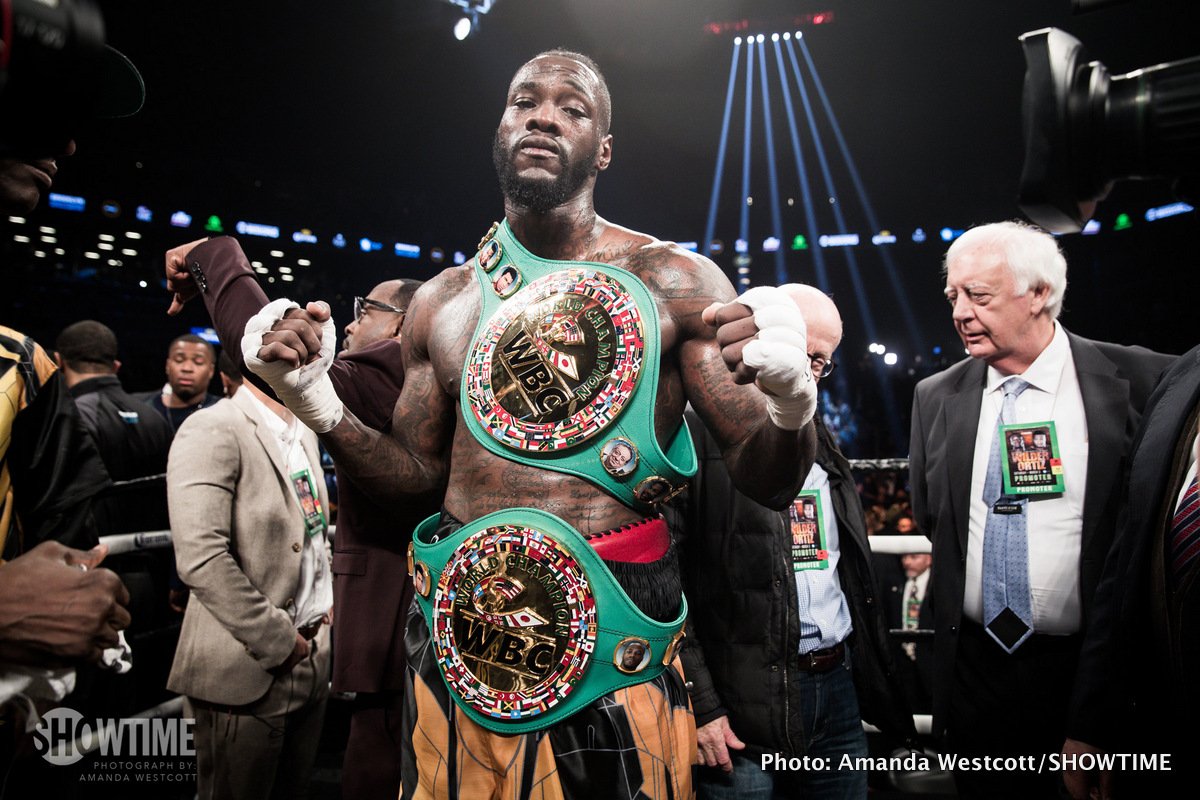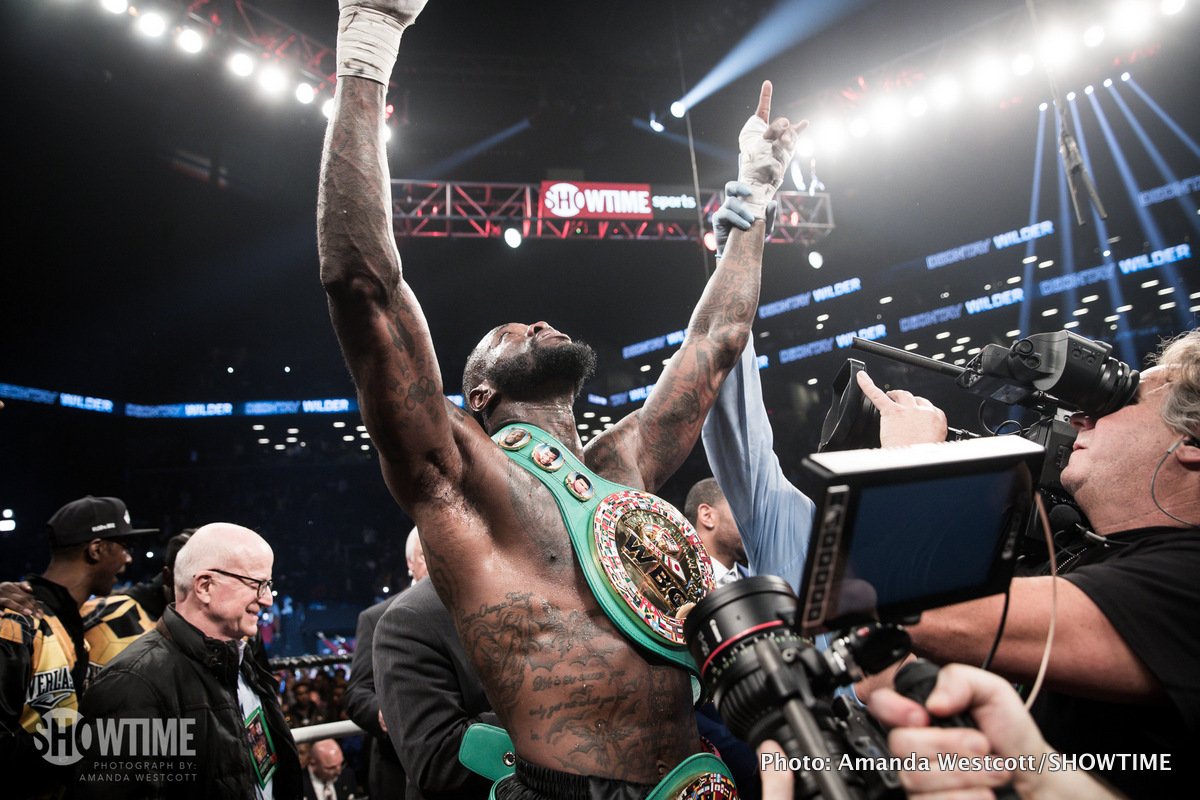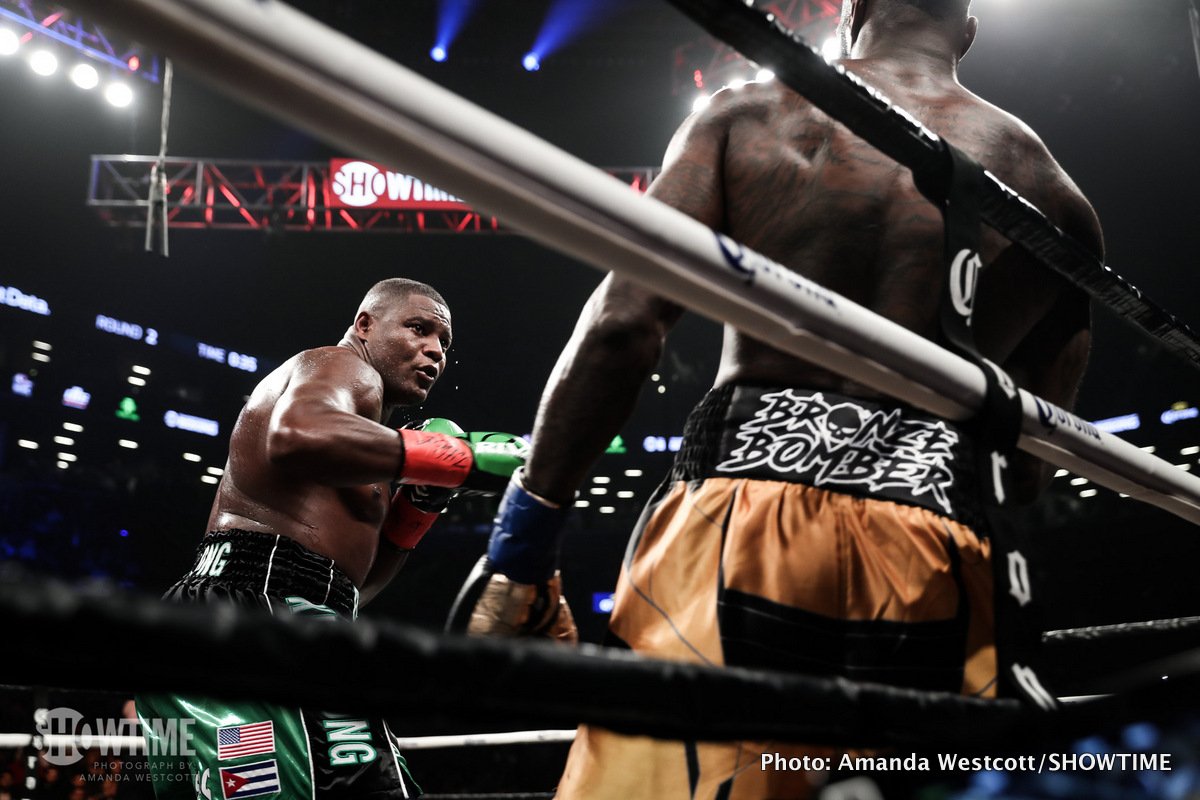 In a world title fight featured on the undercard, Long Island's Alicia Napoleon (9-1, 5 KOs) won the Vacant Women's WBA Super Middleweight world title with a dominant unanimous decision victory over Femke Hermans (6-1, 3 KOs).
"It's hard to find words to describe this right now," said Napoleon. "It's so surreal it's almost like a dream. I'm just glad I did it. This is one down, but there's many more to go. The goal is to get all the belts."
Napoleon controlled the action with her power and superior athletic prowess and wobbled Hermans in the final round before earning the decision by scores of 99-91 and 98-92 twice.
"I think this means a lot for women's boxing, not just that I won the belt, but where I was placed on this great card," said Napoleon. "People are going to continue to see and hear more and more from women boxers."
Saturday's telecast will replay on, Sunday, March 4 at 8 a.m. ET/PT on SHOWTIME and Monday, March 5 at 10 p.m. ET/PT on SHOWTIME EXTREME and will be available on SHOWTIME ON DEMAND® and SHOWTIME ANYTIME®. This event was sponsored by Corona Extra, La Cerveza Mas Fina and promoted by DiBella Entertainment and TGB Promotions.