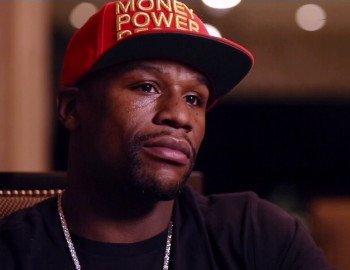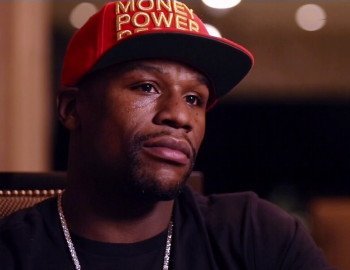 Oscar De La Hoya of Golden Boy Promotions believes that WBC welterweight champion Floyd Mayweather Jr. will choose to fight De La Hoya's fighter WBA/WBC junior middleweight champion Saul "Canelo" Alvarez in September on the Mexican Independence holiday, and he feels that Canelo has a great chance of winning the fight.
De La Hoya said this as quoted by holylosangeles.com "I know Mayweather wants the fight, and he'll take the fight. Many say that Mayweather is not the same fighter, but we saw that he still is against [Robert] Guerrero, but Canelo is not Guerrero. Nobody is invincible. No fighter retires undefeated…even the best in the world has to lose."
De La Hoya really needs Mayweather to fight Canelo so that the torch can be passed to the younger 22-year-old fighter just as De La Hoya passed the torch to Mayweather when the two fighters fought in 2007 in the biggest pay per view fight in history. Mayweather won that fight by a narrow 12 round decision and from that point on he was a huge PPV star.
Canelo hasn't yet headlined his own PPV card, and he needs a win over Mayweather to get to the next level. He'll get there at some point in time, but if Canelo can beat Mayweather in September, he could get a quick boost to the top.
The real problem for this fight is the huge, huge weight disparity between the two fighters. Canelo fights regularly in the mid-160s to lower 170s for his fights, while Mayweather fights right at around 146-150. Asking Mayweather to fight someone with a 20 to 26 pound weight advantage over him in addition to a big youth advantage is asking a lot.
Canelo fights at junior middleweight, but he's arguably a middleweight who fights at junior middleweight against welterweights. That's how Golden Boy has been matching him. Canelo is essentially two divisions above the guys he's fighting, and with him weighing 172 vs. 146 pound Mayweather, that's a substantial weight advantage that Canelo would have.
Will Mayweather be willing to fight an opponent heavier than anyone he's ever fought before with the possibility that there could open scoring like there was for Canelo's last fight against Austin Trout? I don't know that Mayweather will agree to that.
That's tough when you fight a guy that can potentially outweigh you by almost 30 pounds on fight night. For heavyweights it's routine, but for welterweights it's not common for fighters to be outweighed by 30 pounds by their opponents.
The matchmaking that De La Hoya and Golden Boy are doing for Canelo seems to be aimed at putting him in with welterweights for some reason. This could be something they're doing to make Canelo look better than he actually is or it could be just because there are so few names at Canelo's true weight class of middleweight.
There's no question that matching Canelo against guys two divisions below him in weight gives him a big advantage over his opposition. Canelo isn't being asked to fight guys near his own weight like Gennady Golovkin. They want the smaller Mayweather, and that definitely gives Canelo a big advantage in being the much heavier guy.