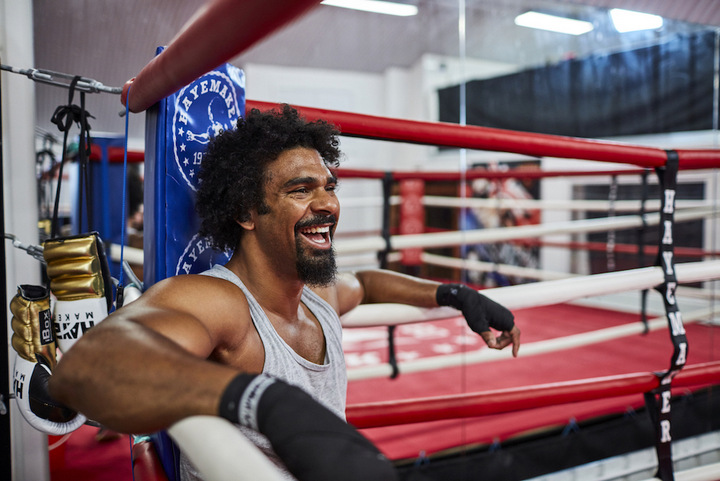 Former WBA heavyweight champ David Haye could be in line for a shot at regaining his old belt, at least the "regular" version of it, and it could come against the winner of a WBA-agreed match-up between Lucas Browne and Fres Oquendo. President Gilberto Mendoza spoke with Sky Sports and he said that Haye – now ranked the number-five contender with the WBA – is a fighter he and his organisation would "love to have back as our champion."
"Browne's title shot came out of a legal settlement we had to do after we got sued by Browne's people for stripping him," Mendoza said.
" He took us to court and we settled for giving him a title opportunity. If, by that time, David is a leading available contender, that fight could happen, but then we have on the other hand Fres Oquendo, who has a court order saying that he must have a chance for the title. We would love to have David Haye back as our champion, but boxing is complicated, it's not easy."
Boxing politics strike again. Lucas Browne, in the opinion of most fans, was hard done by when he was stripped of the WBA belt for failing a drugs test after his stirring win over Ruslan Chagaev (Browne fiercely denying any wrongdoing and now having won his court battle) but no-one wants to see Browne fight Fres Oquendo. Oquendo is, or was, a good fighter, but this match-up – one that will likely happen next – is one few fans are at all excited about. Mendoza said to Sky Sports how this fight is "a very tough fight to sell."
But once this fight is done – and Browne will likely enter the bout as a big betting favourite – Haye could get a crack at the winner. Browne Vs. Haye would be an interesting fight and very probably an exciting one. Will Haye take another fight as he awaits his shot ("earned" with his comeback wins over Mark de Mori and Arnold Gjeregjaj; these victories getting Haye his No.5 ranking, amazingly enough) or will Haye sit idle?
That Shannon Briggs fight, initially spoken of for this September, now looks rather doubtful.