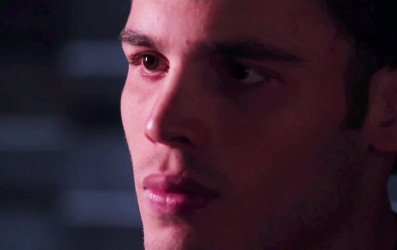 By Michael Collins: Former WBC middleweight champion Julio Cesar Chavez Jr. (46-1-1, 32 KO's) has allegedly tested positive for Marijuana in his drug test following his 12 round unanimous decision loss to Sergio Martinez (50-2-2, 28 KO's) last Saturday night at the Thomas & Mack Center in Las Vegas, Nevada. Chavez Jr. now faces a possible suspension of up to a 1 year as well as a possible forfeiture of his entire $3 million purse for the Martinez fight, according to RingTV.
If the positive drug test is confirmed for Chavez Jr. then his rematch with Martinez might not happen until well into next year if even then. Chavez Jr. tested positive for a Diuretic in 2009 following his win over Troy Rowland. Chavez Jr. received a 7 month suspension for that fight.
It's likely that Chavez Jr' will receive a longer suspension if the positive Marijuana tests are confirmed. Chavez Jr. also arrested for driving under the influence of alcohol earlier this year on January 22nd, one week before his title defense against Marco Antonio Rubio. Chavez Jr. performed well in that fight despite the alcohol related infraction.
Marijuana is considered a recreational drug isn't in the class of being a performance enhancing drug for fighters. However, testing positive for Marijuana is still a very serious thing and the Nevada State Athletic Commission could possibly give Chavez Jr. a suspension in addition to a fine if the positive results are confirmed.
Martinez was hoping to get a second fight with Chavez Jr. to beat him worse than he did last Saturday night. Martinez broke left hand in the 4th round and fought last 8 rounds with the injury. He also went into the fight a damaged right knee with a possible torn Meniscus cartilage, which was further aggravated when he was knocked down by Chavez Jr. in the 12th.
If Chavez Jr. receives a 1 year suspension than a Chavez Jr-Martinez rematch won't be possible late next year. However, it's doubtful that Chavez Jr. would want to take a risky rematch after sitting idle for an entire year. We'd likely see Chavez Jr. take a tune-up and then possibly face Martinez at the very end of the year or in early 2014.