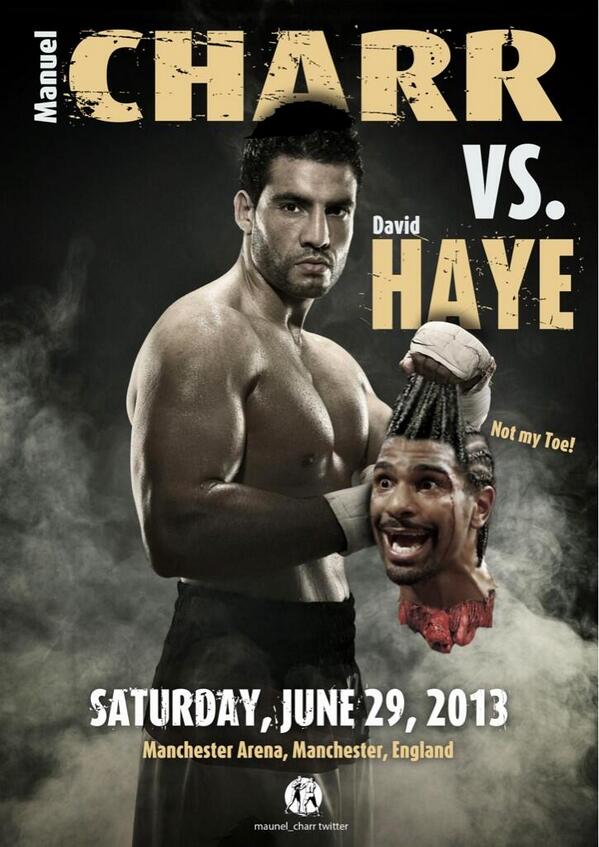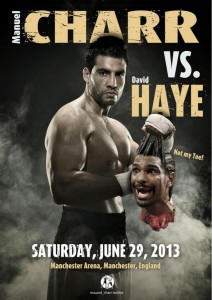 #8 WBC heavyweight contender Manuel Charr (23-1, 13 KO's) might be little more than just a fringe contender in the division, but he is quite good at pushing for fights against top fighters. Charr campaigned for a title shot against WBC heavyweight champion Vitali Klitschko last year and got it despite never having faced any real quality opposition.
The outcome was predictable with Vitali easily stopping the over-matched Charr in four rounds and leaving him a bloody mess. Now, Charr is looking to get a fight with former WBA heavyweight champion David Haye (26-2, 24 KO's), and he recently tweeted a photo of himself holding up the severed head of Haye in a move to make fun of Haye having previously created a head of him holding the severed heads of Vitali and Wladimir Klitschko.
This was the same scenario with Haye talking himself into a fight with Wladimir but without the experience at the heavyweight level necessary for him to be successful.
The scary thing is Charr is considered to be the leading candidate for Haye's June 29th fight in Manchester, which is slightly disappointing given that Haye's manager/trainer Adam Booth had been talking big about how Haye's next opponent would be a top 10 unbeaten contender. The last time I checked, Charr has been beaten by Vitali.
Charr has fought twice since the loss to Vitali, beating two second tier fighters. In other words, Charr has gone back to fighting the types of guys that he was facing before he got the title shot against Vitali.
Boxing fans want to see Haye fight someone of real quality that has a high ranking a chance of actually beating him. Unbeaten #1 WBO Kubrat Pulev would be ideal and he's already said he wants the fight and will gladly come to the UK to face Haye in front of his fans. Of course, there's a world of difference between Pulev and Charr, and Haye wouldn't be able to guarantee a victory like he would with the shorter, slower Charr.