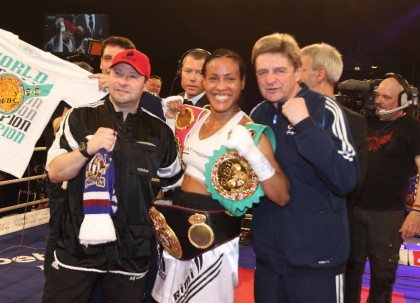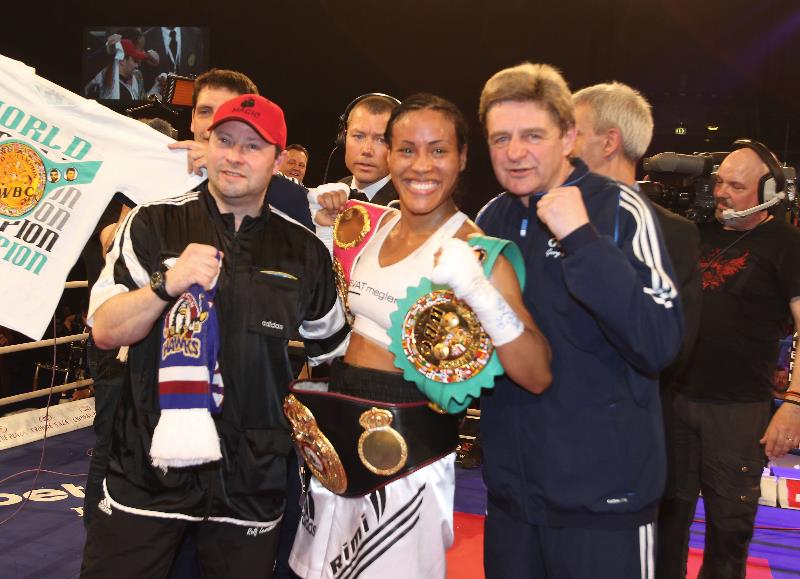 Pound-for-pound number one Cecilia Braekhus (22-0, 6 KOs) will defend her WBA, WBC and WBO Female Welterweight Titles against WBO Female Light Middleweight Champion Oxandia Castillo (12-0-2, 9 KOs) at the Nordic Fight Night in Frederikshavn on September 7. Here is the latest from the First Lady prior to the clash of champions.
Q: It´s not long until the fight, how has the training been going?
CB: "Everything is going fine. We are training twice a day at the Max-Schmeling-Gym, normal training in the morning and then sparring in the afternoon. That´s very exhausting but just what I need to be in top shape. I need to be at my very best to beat an opponent like Oxandia."
Q: Just like you, Oxandia is an unbeaten champion. She just shocked the boxing world with a KO win over Hanna Gabriel. What do you think of her?
CB: "She is young, hungry and very strong. That´s a dangerous mixture. She has a lot of power, so I must not get hit. In boxing, one punch can change the whole fight. I have to be very concentrated for the full ten rounds. I have a lot of respect for Oxandia. The way she defeated Gabriel was impressive."
Q: Have you changed anything in your training routine to prepare for her?

CB: "Not really. We do little things differently all the time. This time, we wanted to add a little bit of strength, so we have worked on that. But you can´t really change too much. It´s important to keep your own style and make sure you are in top shape, which I will be on September 7."
Q: It´s not often that you face fighters who are that much younger than you. What is that like?
CB: "It´s no problem. I am super fit, so even though she is younger, she won´t be in better shape. But I see a little bit of myself in her. I remember the time when I was 18, ready to take on the entire world. I wanted to be the number one and I wanted to fight everyone. I worked very hard to become world champion and the pound-for-pound number one. I won´t let her take that away from me."
Q: What do you think of fighting in Frederikshavn again?
CB: "I love fighting in Frederikshavn. Arena Nord is a great place for boxing. The support of the Danish fans has always been fantastic. And of course there will be hundreds of Norwegians coming over, which really means a lot to me. It´s so good to have their support. Boxing is a great sport… for the athletes, the fans on TV and especially for the fans in attendance. It´s one of the great live sporting experiences. I want to invite all the Norwegian fans to come to Frederikshavn to see me fight Castillo. It will be a dramatic and exciting night."
Tickets for the Nordic Fight Night are available at www.arenanord.dk. Fellow Norwegians Simen Smaadal and Tim-Robin Lihaug will also be in action.