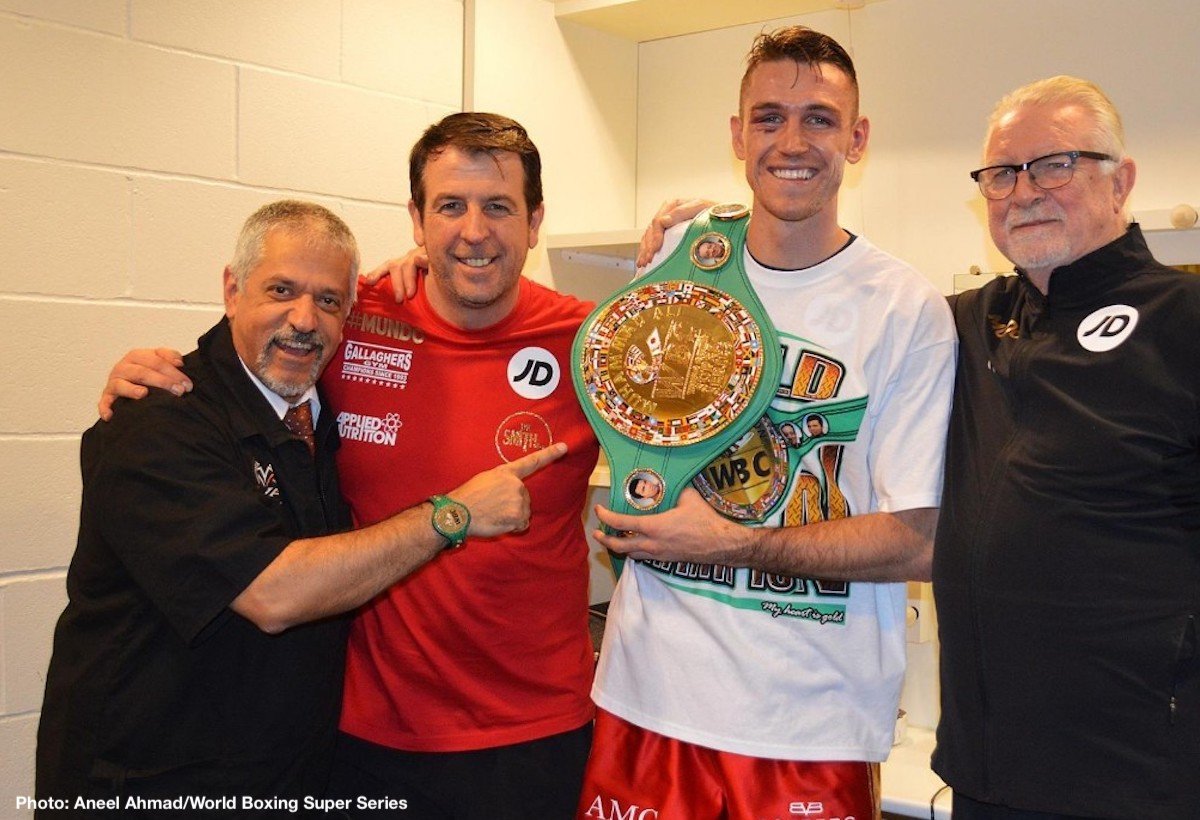 Retired warrior Carl Froch, one of the finest, and toughest, super-middleweight champions of recent years, insists his old weight division is no place for "small middleweight" Gennady Golovkin. There have been suggestions GGG may follow rival Canelo Alvarez' lead and also move up to 168 pounds (Canelo of course to face Rocky Fielding for a version of the WBA 168 pound belt on December 15 in New York) – but "The Cobra," in speaking with IFLTV, warned Triple-G not to go messing with Callum Smith.
"He beats Triple-G," Froch said of the unbeaten Smith. "Yeah, I think he would. Great performance against [George] Groves. Surprised to see Groves quit, but Callum made him quit. Callum, a good fighter, strong, quite a good all-rounder. And if you're building up to asking me about Triple-G, I just think he's too big and too strong for Triple-G. Well, super-middleweights are too big for middleweights. You saw it with me and Arthur Abraham. But he's not a massive middleweight. Listen, Triple-G just got lost to a guy that's 5'8" (Canelo). You know what 5'8" looks like next to me!? I'm 6-foot. How can anybody that big beat me? You can't. Triple-G just lost to a small geezer, Canelo. I know it was close and controversial and that people might argue either way, but he don't beat a good super-middleweight like Callum Smith."
It would be fascinating to see how GGG would cope against the elite super-middleweight; as it would be as fascinating to see how Canelo would fair against the best of the best at 168. Is Golovkin really too small for the likes of Smith and – Bob Arum again calling for the fight – WBO champ Gilberto Ramirez? Would GGG add to his legacy in a big way if he were able to prove Froch wrong and beat the best at 168?
A few years back, there was serious talk about Froch himself fighting Golovkin. Froch, now retired but perhaps wishing he had taken that big fight, says this:
"[GGG] got zero chance against someone like me. I had to get that in, didn't I!"
One thing we do know is this: it would have been a great action fight had GGG and Froch tangled. And it might prove to be a great fight if Golovkin fights Smith or Ramirez next year.