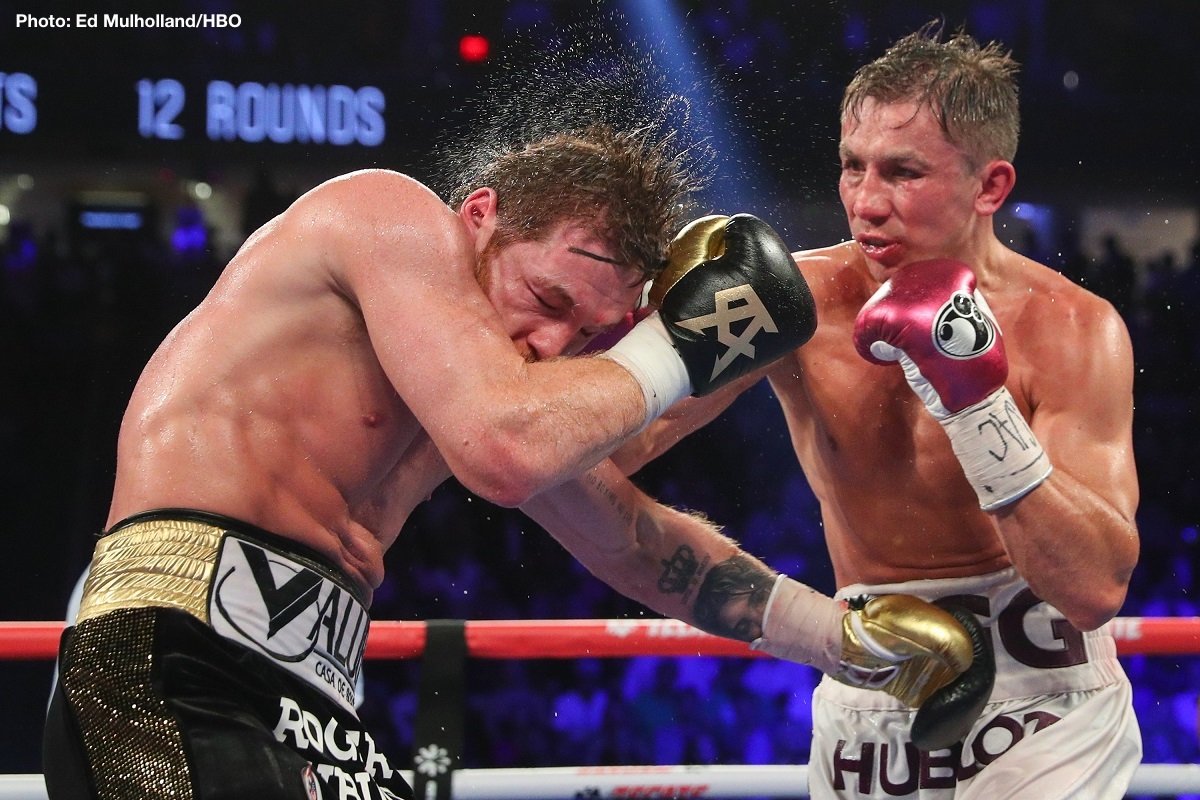 Canelo Alvarez' next move was finalised a while back, yet we must still wait and see what Gennady Golovkin will do next. Of course these two warriors will always be linked together, having given us two great – if controversial – world middleweight title fights. At 1-0-1 officially, with many fans having GGG and Canelo all-even at 1-1 (the draw from last September being viewed almost universally as a win for Golovkin) these two have unfinished business.
But when might they finish it?
Canelo will of course fight British warrior Rocky Fielding for a belt up at super-middleweight in December, whereas we may not see GGG back in the ring until next May. Triple-G promoter Tom Loeffler spoke with Robert Morales and he said that the plan is for Golovkin to return to action in either March, April or May of 2019. Loeffler also said how Golden Boy want to wait until late next year before that big rubber-match we all want to see goes ahead.
"We haven't finalised anything yet on his TV deal, so we're still working out the best deal for him," Loeffler explained to Morales. "Then once that's done, we'll start targeting who he fights for next year. He's looking at either March, April or May of next year. My discussions with Golden Boy, it (GGG-Canelo III) wouldn't be in May. They want to do this fight in December and then they want to fight someone else in May and then I think the earliest we'd be looking at a trilogy would be in September or December [of next year]."
A great fight is of course a fight worth waiting for, and we sure will wait for this one; the deciding battle in one of the most hard-fought middleweight rivalries in some years. But will the rubber-match take place at middleweight? Canelo may opt to stay at 168 if (or when, in the opinion of most) he beats Fielding. While GGG might also move up to 168 for his next fight. It's all very interesting but, bottom line, the most important thing is these two do indeed fight again.
By the end of 2019, GGG will of course be pushing 38 years of age, while Canelo will be just 29. How much might Golovkin have left by then? And what happens if one, or both, of these two loses before then? A lot could happen between now and September or December of next year. First up, we will find out where GGG is going to fight, as in on which TV network, and who his next opponent will be.