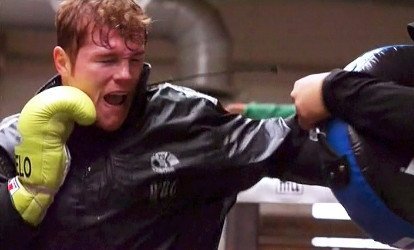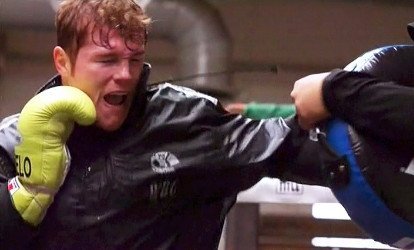 Saul "Canelo" Alvarez (42-1-1, 30 KO's) will be playing it safe for his next fight by taking a confidence builder fight against Alfredo Angulo (22-3, 18 KO's) on March 8th at the MGM Grand in Las Vegas, Nevada. Mexican news site Esto has broken the story about this match-up. The Canelo-Angulo fight is expected to be a pay-per-view bout on Showtime. It's going to be interesting to see how much this fight will be going for on PPV, because both fighters are coming off of losses.
Canelo is headlining the card, and hopefully Golden Boy Promotions will stack the undercard with interesting fights to make it worth purchasing on PPV. For a main event fight, Canelo-Angulo is not an appealing fight when you're talking about paying to see it. Of course, if Golden Boy chooses to have this fight on regular Showtime then this isn't a bad tuneup fight for Canelo. But in no way should this be a PPV fight.
This potentially could be a tough fight for Canelo if Angulo is able to walk him down and force him to trade in the trenches. Canelo can dish it out well, but he doesn't look good when he starts getting nailed in return like he was in his loss to Floyd Mayweather Jr. last September and in his close win over Austin Trout in April of last year. If Angulo is able to take Canelo's power and force him into a war, this fight could end up being a toss up. Angulo's a good body puncher, and that's an area where Canelo is susceptible. Angulo also likes to throw a lot of punches, and as we've seen in some of Canelo's fights, he doesn't seem capable of fighting hard for three minutes of every round.
Angulo recently fought Erislandy Lara last year in June and was stopped in the 10th round. Angulo would have kept fighting, but his right eye swelled up to the point where he could barely see out of it. When he turned his back and walked away from him after reportedly being thumbed in his bad eye, the fight was then halted. The loss snapped a 2-fight win streak for Angulo. He had beaten Raul Casarez and Jorge Silva, and looked decent but hardly great. In 2011, Angulo was stopped by James Kirkland in the 6th round.
If Canelo loses this fight then Golden Boy is going to need to figure out what they're going to do with him. He's too big to bring him back down to 147, and he's not rugged enough to fight at 160. Canelo couldn't hang at 168, and he would have major problems fighting at 175. It would be tough on Golden Boy if Angulo takes him out. I think Canelo has to stay at 154, because he doesn't match up against the best middleweights. But Golden Boy would have to start being very careful with Canelo's matchmaking once again to keep him from losing more fights.
According to Fightnews, Canelo's brother Ricardo Alvarez will be facing WBC interim lightweight champion Omar Figueroa. That's going to be a tough fight for Ricardo, because Figueroa is a good fighter with a lot of power.