Undisputed super middleweight champion Canelo Alvarez (58-2-2, 39 KOs) beat his nemesis Gennadiy Golovkin (42-2-1, 37 KOs) by a lackluster 12 round unanimous decision on Saturday night in their trilogy fight at the T-Mobile Arena in Las Vegas.
The fans at ringside were expecting a war, but unfortunately, they had to settle for a sparring match. Golovkin, 40, didn't take any risks until the eighth round, and by that point, he needed a knockout to win.
With the situation dire, Golovkin's trainer Johnathon Banks had him switch game plans in the championship rounds, which resulted in him sweeping rounds 8 through 12. It was too little too late for Golovkin, and he only has himself to blame for being so timid in the first seven rounds.
The judges' scores:
Undercard results:
There are no words to describe how poor WBC super flyweight champion Jesse 'Bam' Rodriguez (17-0, 11 KOs) looked tonight, struggling to defeat Israel Gonzalez (28-5-1, 11 KOs) by a 12 round unanimous decision.
Rodriguez fell behind early in the first half, and then started throwing repeated low blows as if to weaken Gonzalez. In the eighth round, the referee docked a point from Bam Rodriguez after he nailed Gonzalez with two painful-looking low blows.
Rodriguez had been throwing low blows throughout the contest, but the referee didn't take a point off until the eighth. Interestingly, Bam continued to throw low blows after and wasn't docked a point.
The referee arguably should have disqualified Bam Rodriguez for the low blows after he nailed Gonzalez with a hard shot below the belt in the 11th round.
The scores were 118-109, 117-110, and 114-113. The most accurate score of the three was 114-113. It's unclear what fight the two judges were watching that scored it 118-109 and 117-110. Those unbelievably bad scores show that Gonzalez never stood a chance of winning.
In an embarrassingly one-sided fight, super middleweight Ali Akhmedov (19-1 14 KOs) beat Gabriel Rosado (26-16-1, 15 KOs) by a one-sided 10 round unanimous decision.
Rosado was out of his element against the well-schooled Akhmedov, who picked him off with shots all night long. The punch accuracy and timing from the 36-year-old Rosado weren't there tonight.
Gabe couldn't land anything of note against Akhmedov, and he wasn't willing to press forward and risk getting hammered by the Kazakh. The scores were 100-90, 100-90, and 100-90.
After the way Rosado was dominated by Akhmedov, he needs to consider retiring because he's not good enough to beat contenders any longer at this stage in his long professional career.
Middleweight Austin "Ammo" Williams (12-0, 9 KOs) showed his class, beating Kieron Conway (18-3-1, 4 KOs) by a 10 round unanimous decision. Williams fought well in the second half of the fight, taking control against a tired-looking Conway. In the ninth round, Ammo knocked Conway down and had him looking on the verge of a stoppage. The scores were 96-93, 97-92, and 97-92. With the victory, Williams captured the vacant WBA International middleweight title.
Super middleweight Diego Pacheco (16-0, 13 KOs) stopped Enrique Collazo (16-3-1, 11 KOs) in the fifth round. Pacheco landed a nice right hand to the head of Collazo in round five that had him holding on. He then nailed him with four rapid-fire lefts to the body that sent Pacheco down.
Moments later, Pacheco landed a series of hard power shots to the head that led to the referee choosing to halt the contest. The time of the stoppage was at 2:29 of the fifth.
Undefeated super featherweight Marc Castro (8-0, 6 KOs) scored a brutal-looking fifth-round knockout of Kevin Montiel (6-2-2, 3 KOs). Castro caught Montiel with a huge right uppercut that put him down on his back. Montiel was badly hurt from the knockout and was down for a while. The time of the stoppage was at 1:40.
Light welterweight Aaron Aponte (6-0-1, 2 KO's) and Fernando Molina (8-0-1, 3 KO's) battled to an exciting eight round draw. Both fighters were down once.
In round two, Aponte landed a beautiful shot that put Molina down. Three rounds later, Molina even the score by knocking Aponte down with a right.
In rounds six through eight, Molina and Aponte fought tooth & nail, both connecting with hard shots, but there wasn't enough to differentiate them when it came to the scoring. The judges' scores were 76-74 Molina, 76-74 Aponte, and 75-75.
Super flyweight Anthony Herrera (3-0-1, 2 KO) outboxed the tough Delvin McKinley (4-4-1, 4 KOs), beating him by a fifth round technical decision.
The contest was halted In the fifth round to an accidental head–butt that injured McKinley. The scores were 50-45, 50-45, and 50-45.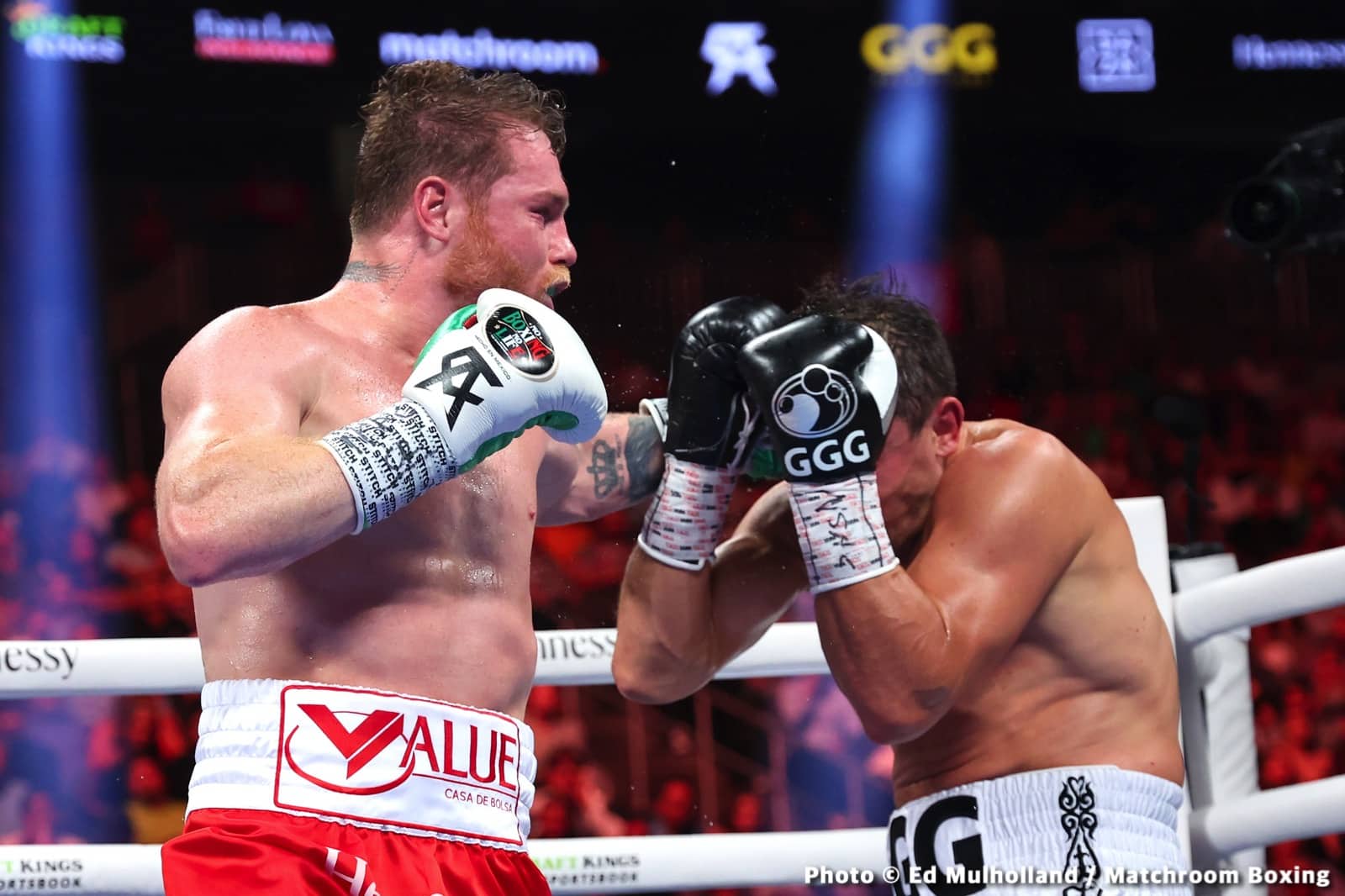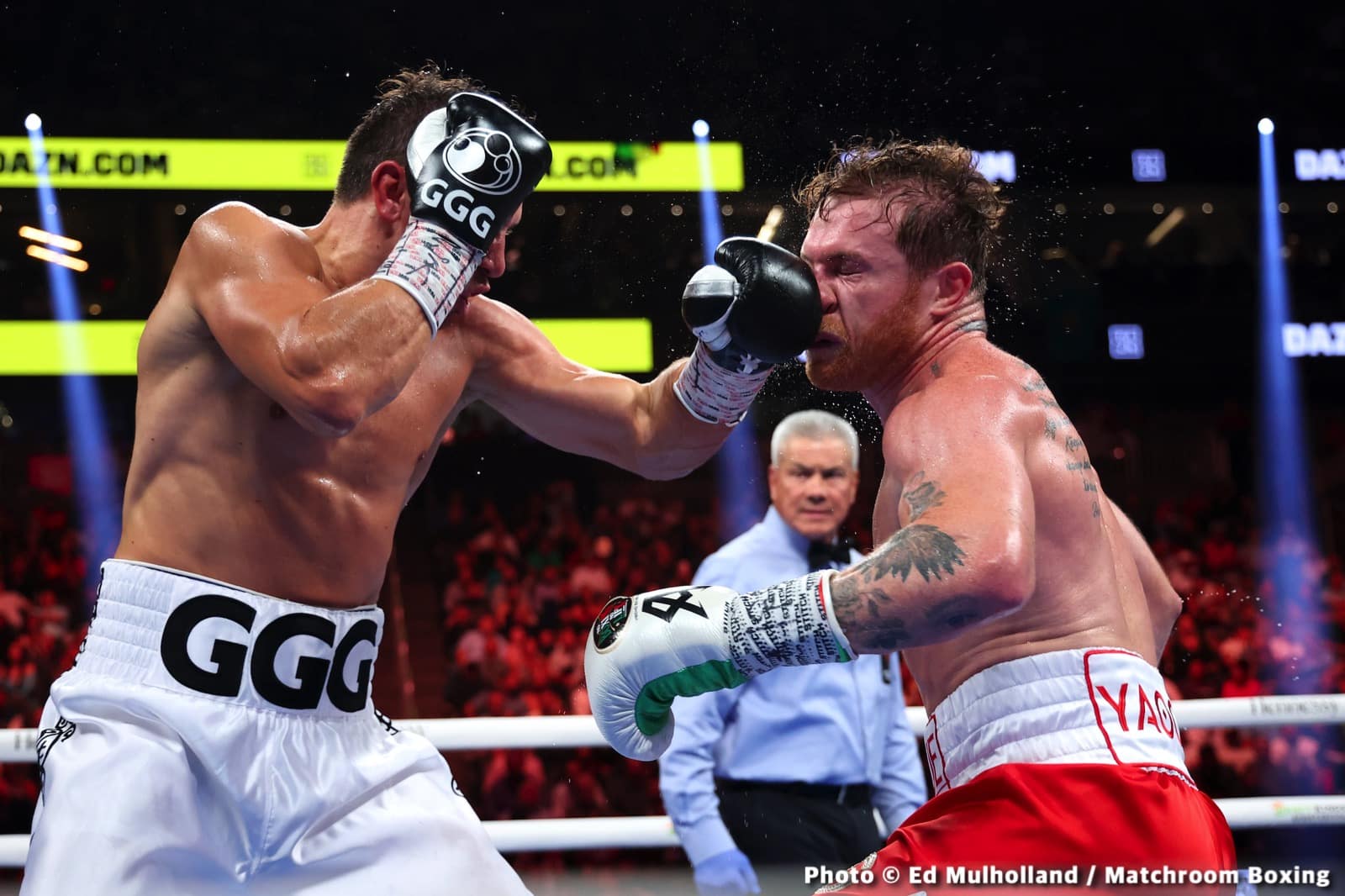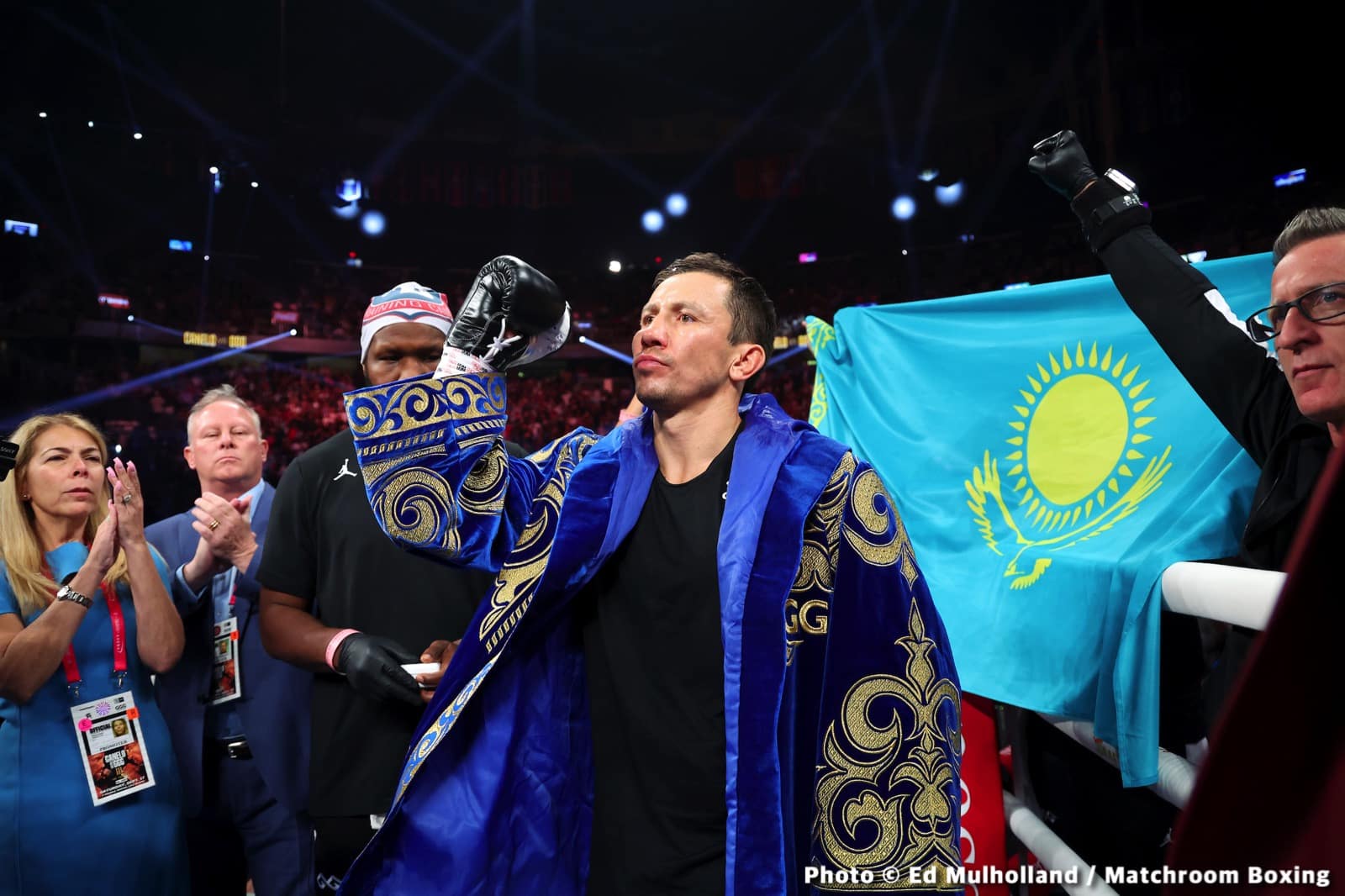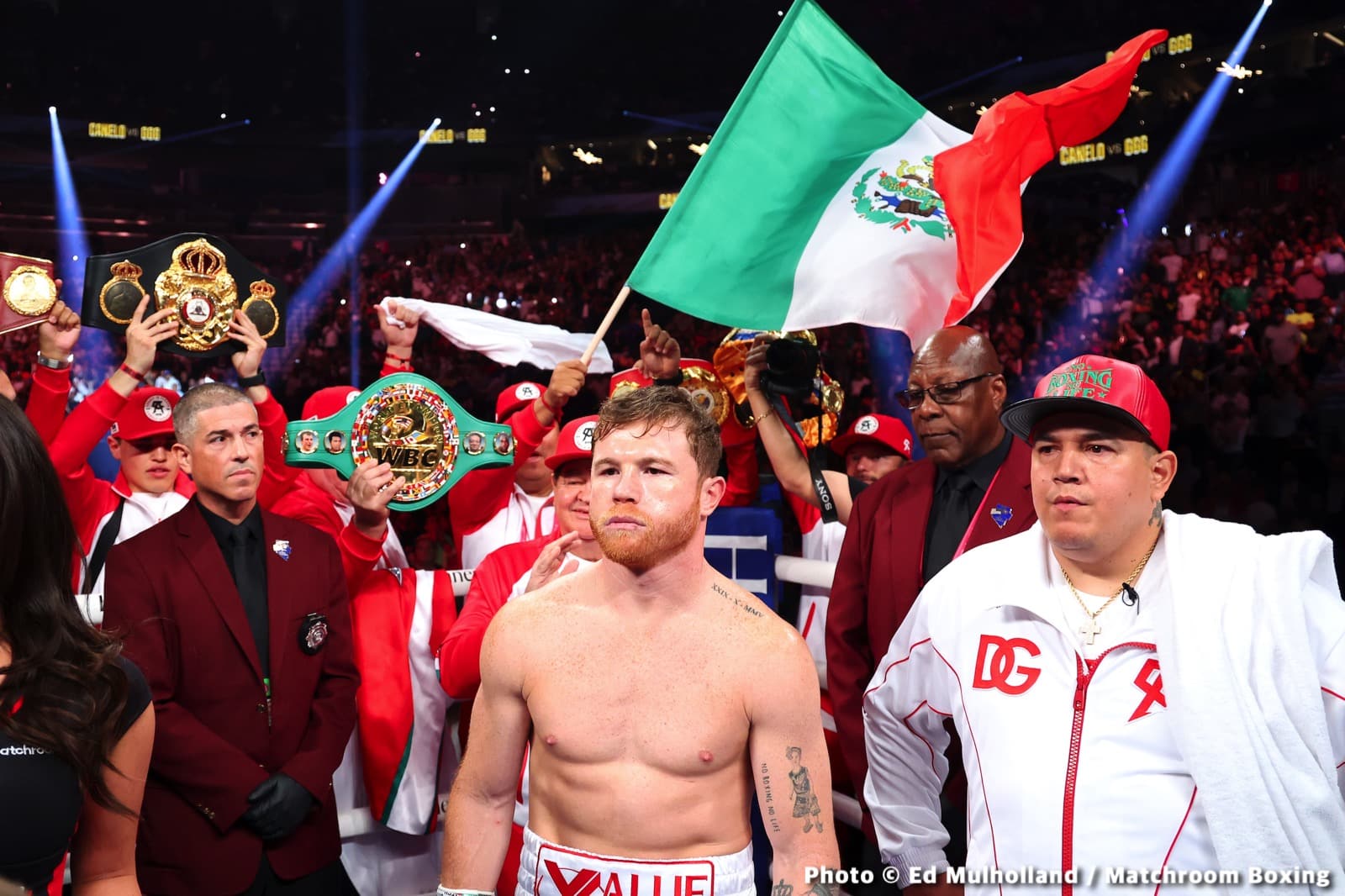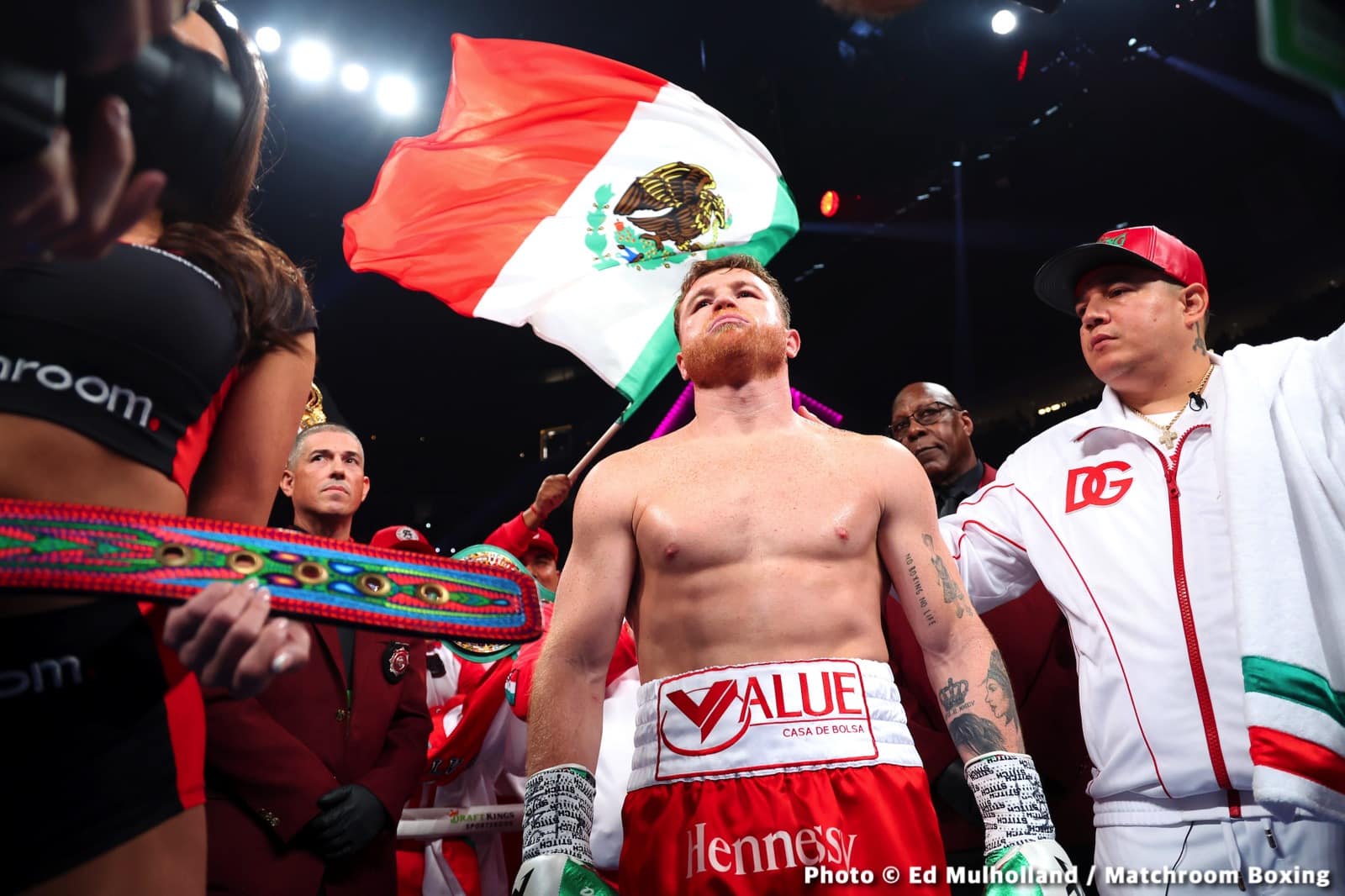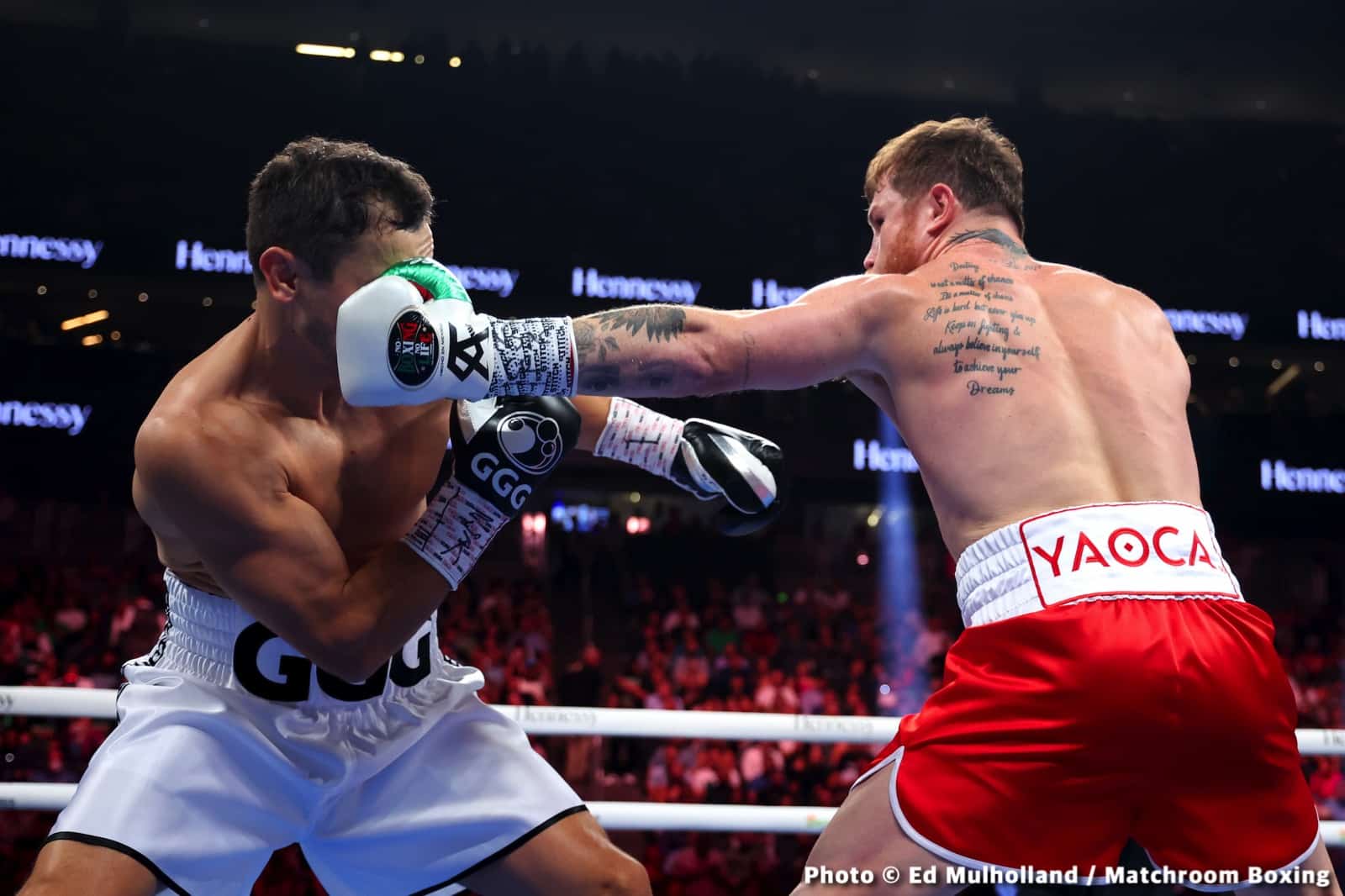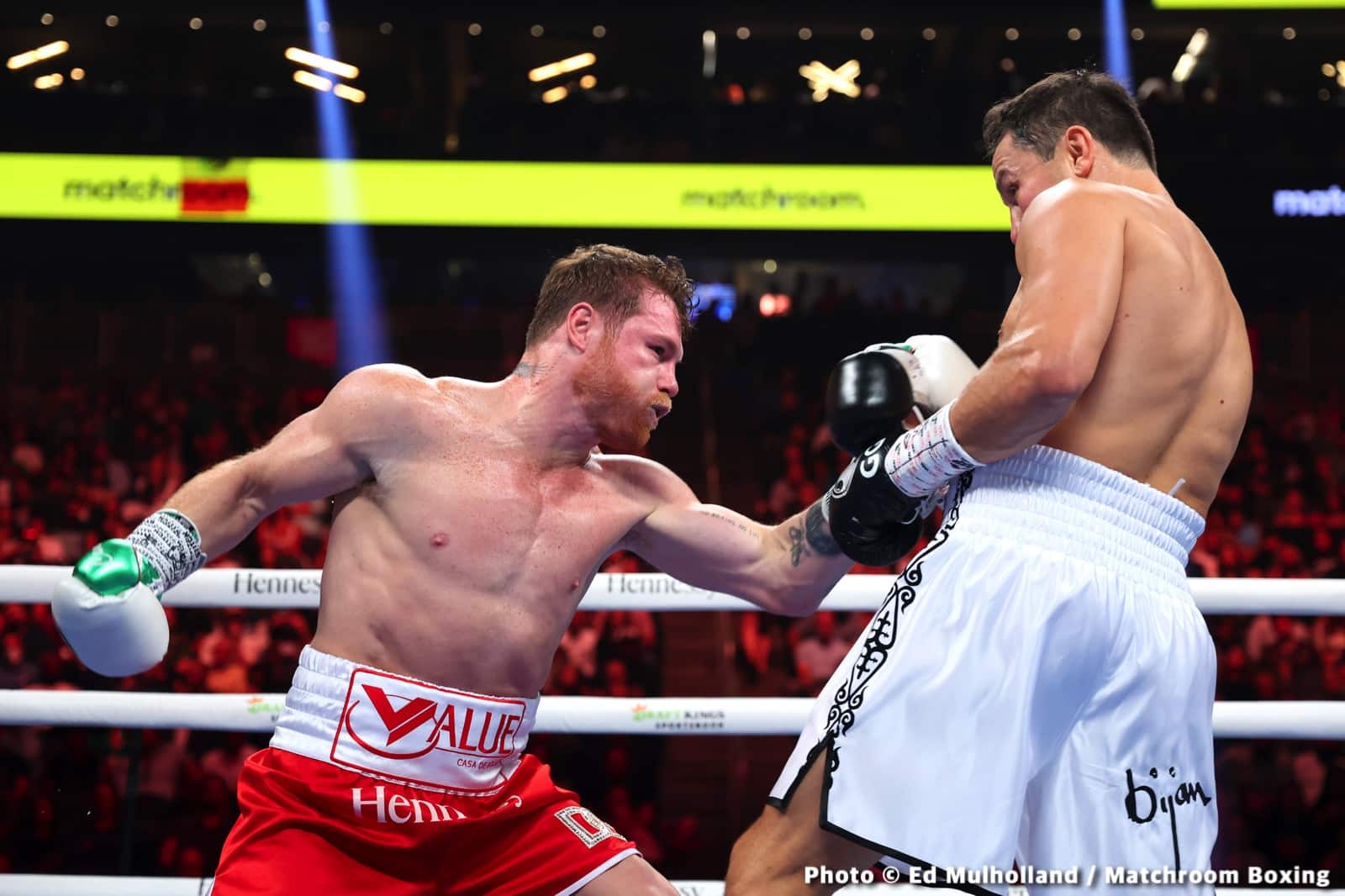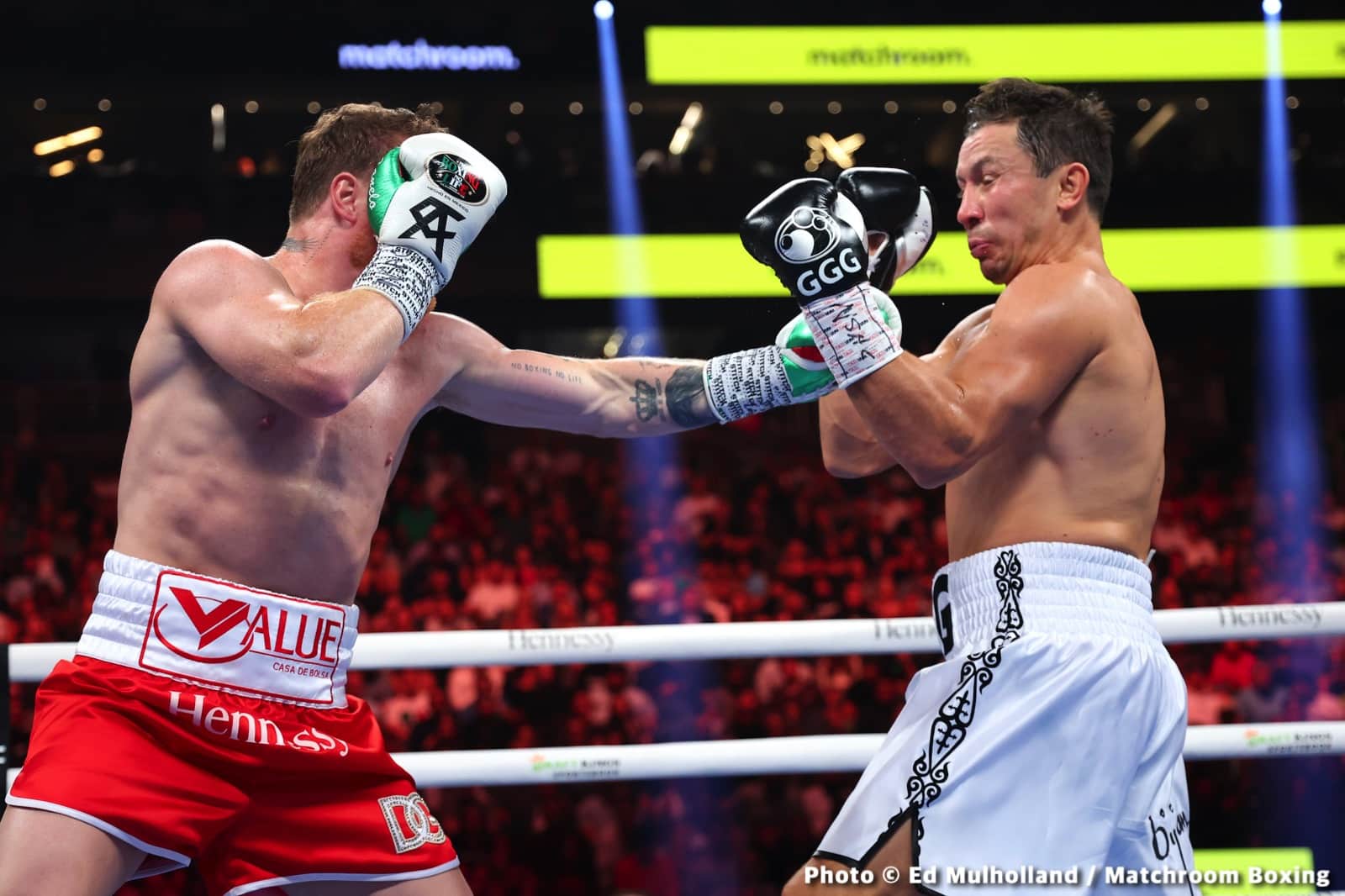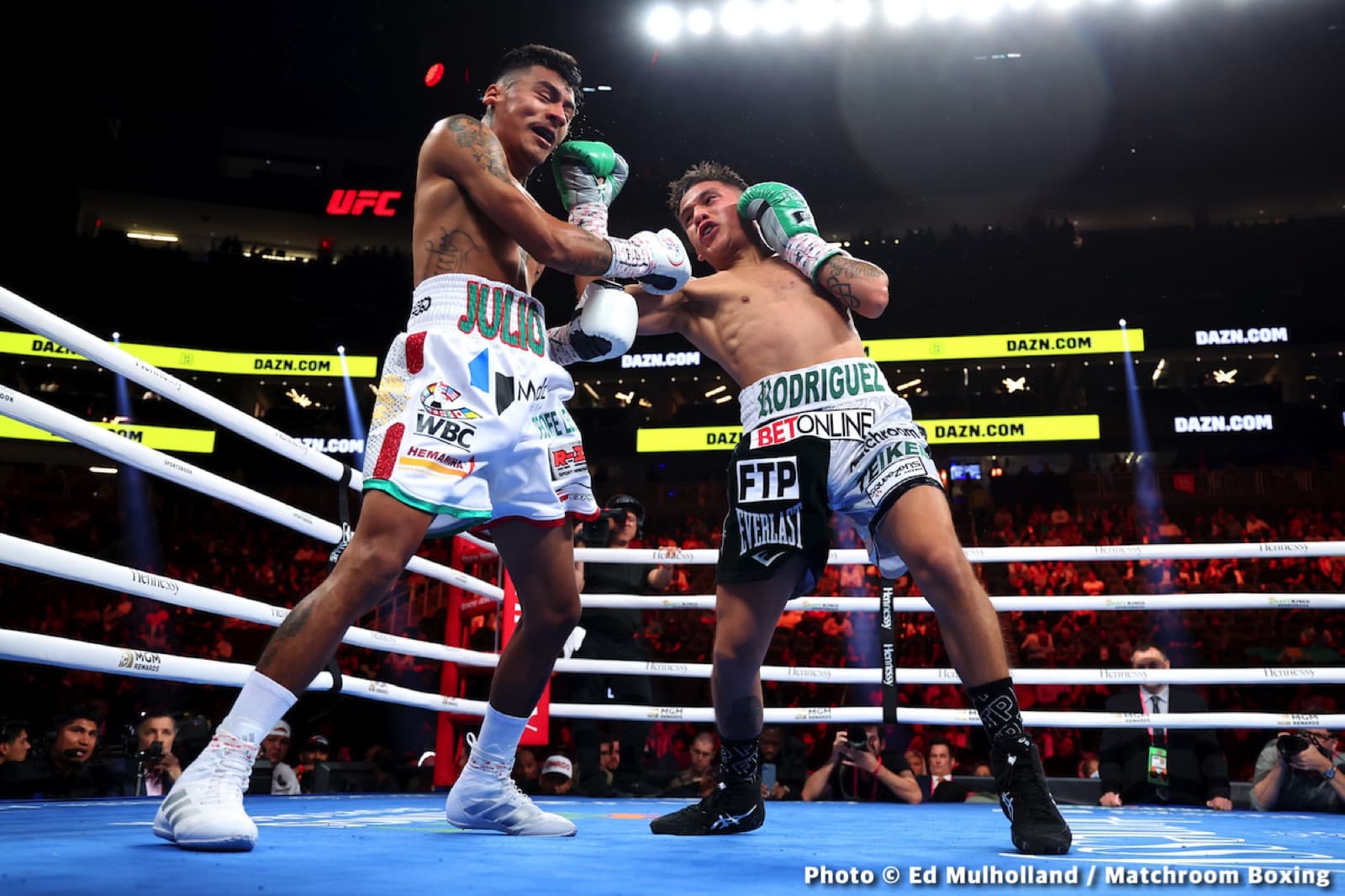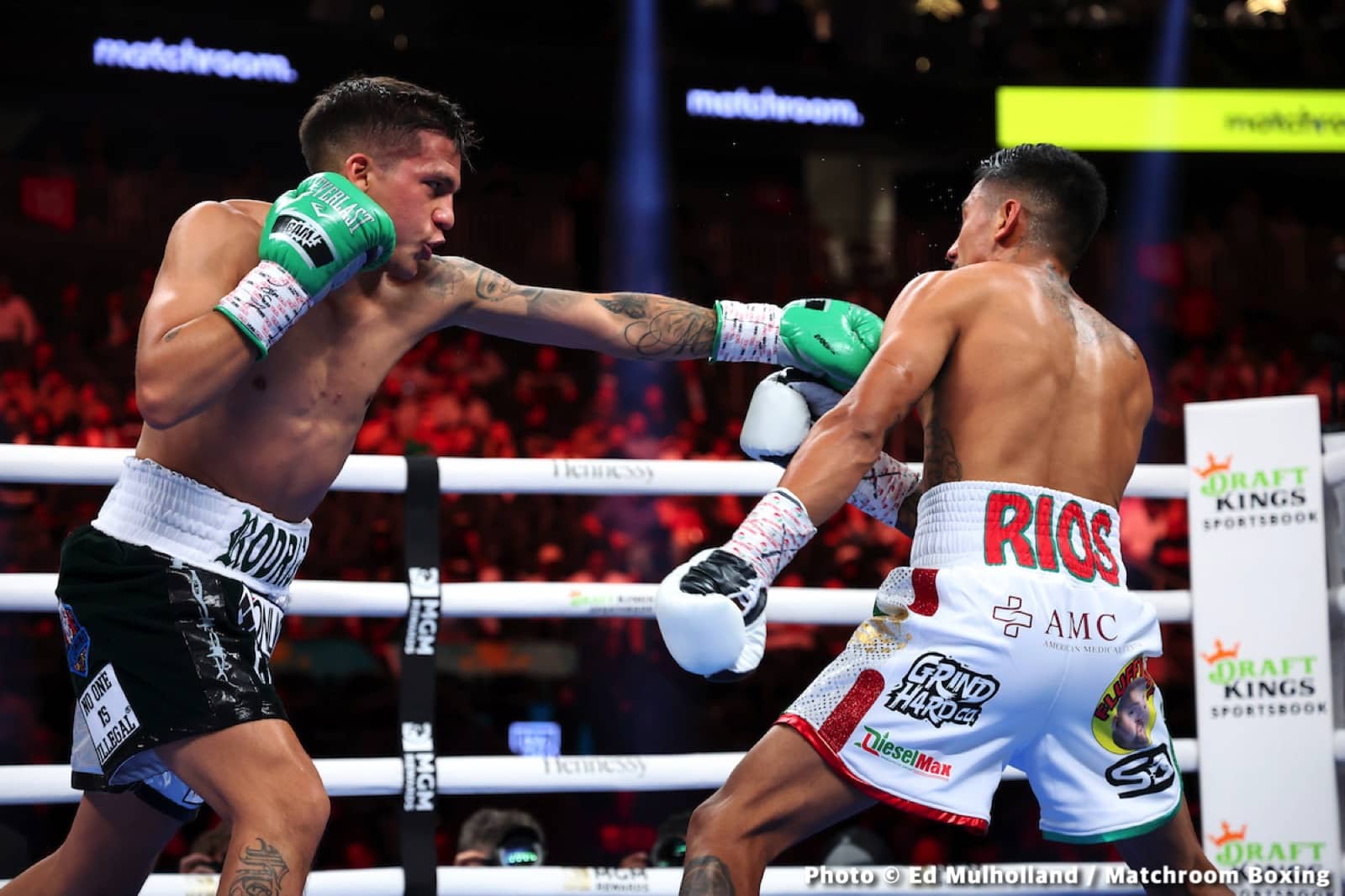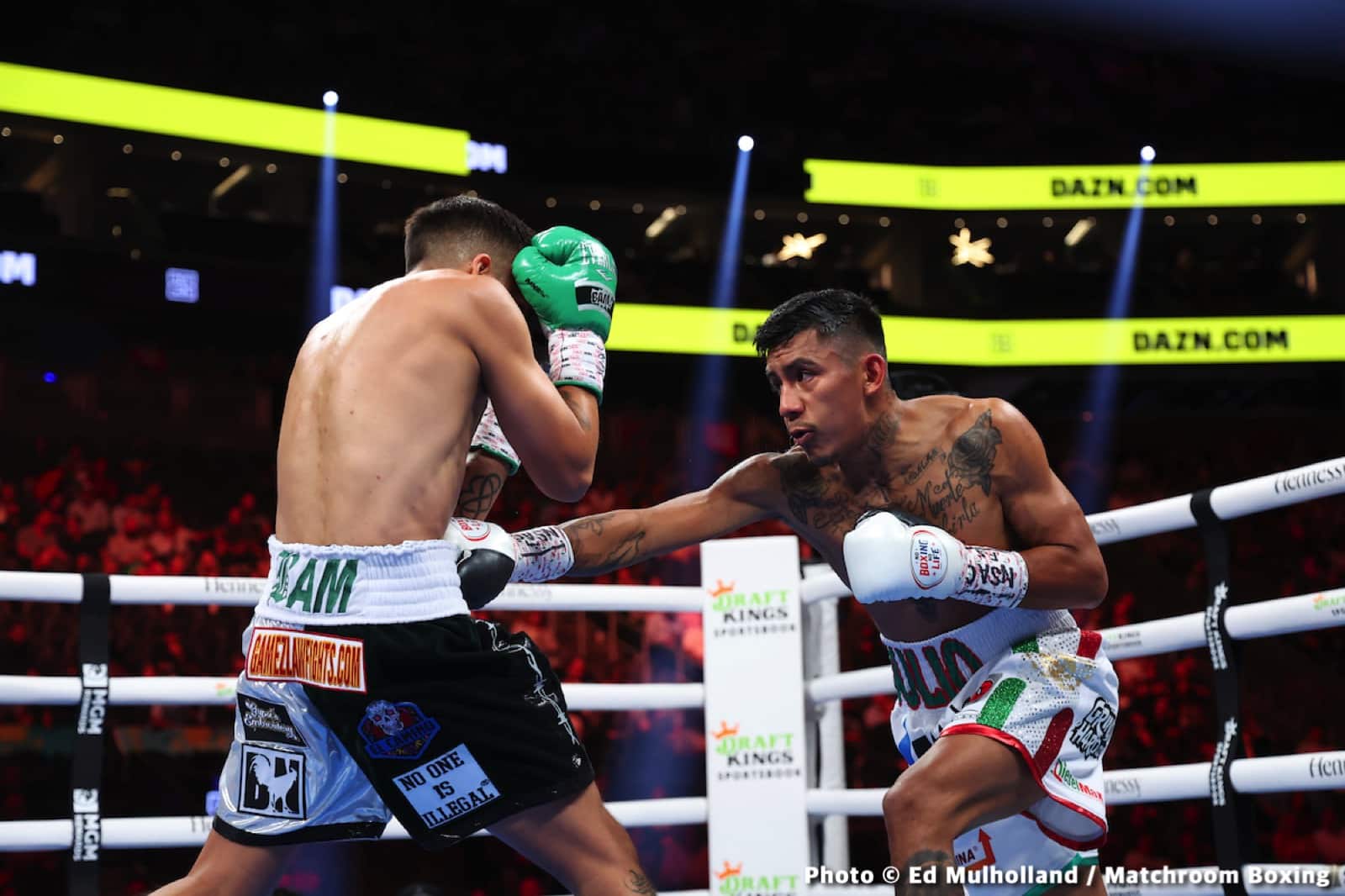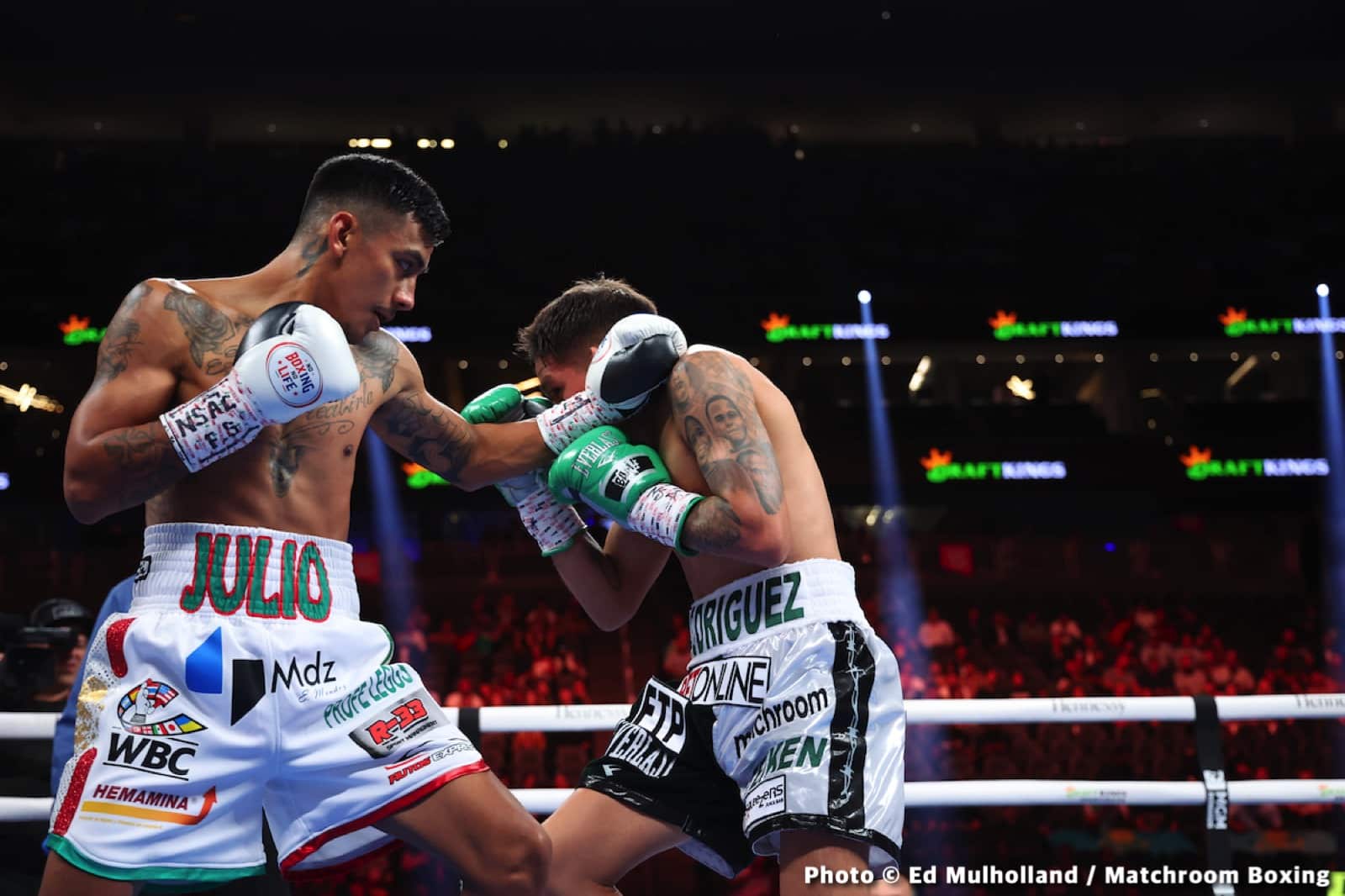 Preview:
Gennadiy Golovkin must win tonight for him to have a chance to fight Canelo in a fourth contest. The odds are against the 40-year-old Golovkin, as he's aged in the last four years since he last fought Canelo and hasn't looked good in recent fights.
With Golovkin's power and his motivation to win, you can't rule out a victory for him. He doesn't have the same pressure on him as Canelo does, and he could capitalize on the flaws that the Mexican star's last opponent Dmitry Bivol exposed last May.
"GGG and Canelo, that's a tough one to call because GGG is a little bit older now, but it gets neutralized because Canelo is coming off of a loss, which he hadn't lost in probably ten years," said Roy Jones Jr to DAZN Boxing.
"With that being said, this is a pick 'em again because Canelo should have the advantage in youth, but Canelo isn't as confident because he lost his last fight.
"So this is probably the perfect time for both guys to come back and test each other.
"You got to give GGG a chance because when you think about it, GGG won the first fight, and he only lost the second fight because he asked for a Mexican style, and he didn't fight with the Mexican style.
"If you judge it off of boxing, some think he [Golovkin] won the second fight. So, we'll see," said Jones Jr.
"Yeah, I believe Canelo is going to take Golovkin out. I know it's a bold statement," said Jesse 'Bam' Rodriguez. "Canelo is going to come back motivated, hungry to get that win, and in the later rounds, he's going to finish the fight."
"I think Canelo showed in the last fight that they fought that he was the stronger fighter, the more sharper fighter, and he had more in the tank than GGG," said Terence Crawford.
"I feel like GGG has declined a lot since the first fight, and I think in this fight, Canelo is going to show the world that."
Canelo Alvarez will be defending his undisputed super middleweight championship tonight against Gennadiy Golovkin on DAZN PPV at the T-Mobile Arena in Las Vegas. Fans have been waiting for Canelo and Golovkin to meet for their third fight since 2018, and finally, it's here tonight.
The preliminary undercard action begins at 4:45 p.m. ET, and the pay-per-view port of the DAZN card starts at 8:00 p.m. ET