Matchroom Boxing promoter Eddie Hearn is pegging May 8th as the date for the fight between Canelo Alvarez and Billy Joe Saunders.
One potential problem with Canelo-Saunders taking place on that date is Bob Arum has said recently that he'll be placing his Josh Taylor vs. Jose Ramirez card on the same May 8th date.
So unless one of these fights is moved off the date, we could see the audience split. IBF/WBA light welterweight champion Tayor (17-0, 13 KOs) and WBC/WBO champion Ramirez (26-0, 17 KOs) will be televised on ESPN in the United States.
Canelo is the 900-pound gorilla with his tremendous popularity in North America. So unless Top Rank boss Bob Arum schedules the Taylor – Ramirez fight earlier in the evening on May 8th, he'll lose a lot of fans to Alvarez.
It doesn't matter that Canelo's fight against Saunders is one that the U.S boxing fans are looking forward to. They're not looking forward to this match-up, as it's seen as a mismatch, and many U.S casuals don't know who Saunders is.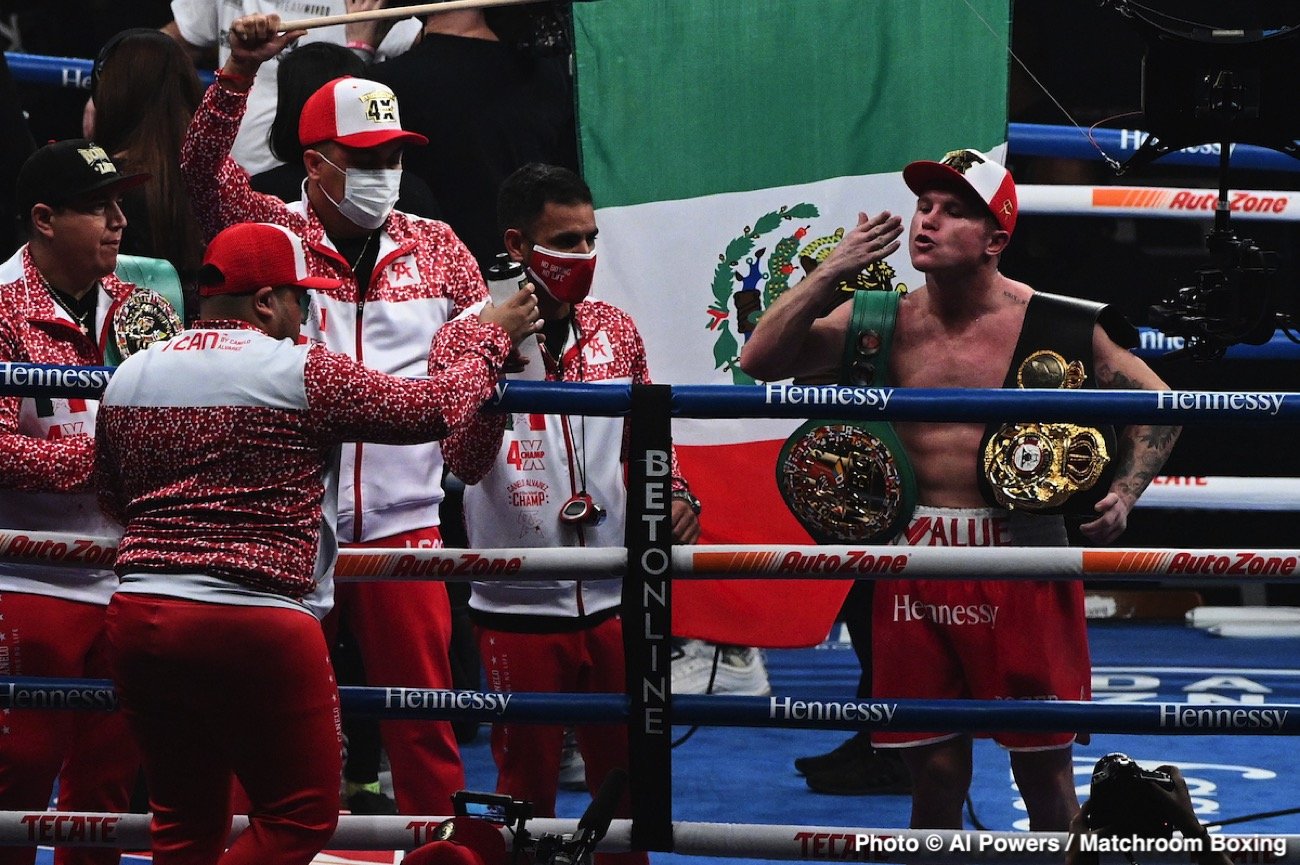 But it doesn't matter who Canelo faces. Fans will want to see him regardless. That's why Arum must schedule his ESPN card for that evening at a different time.
He's a smart promoter, and he'll likely understand the importance of staging the Ramirez vs. Taylor fight earlier in the evening.
Not only will that keep it from conflicting with the Canelo vs. Billy Joe fight, but it'll make it easier for the UK boxing fans to see it without having to wait up until 5:00 AM to watch it. Arum promotes both Ramirez and Taylor.
The winner of that fight is expected to be Taylor, so that's even more of a reason for Arum to schedule the content earlier in the evening U.S. time.
WBA/WBC super middleweight champion Canelo (54-1-2, 36 KOs) and WBO champion Saunders (30-0, 14 KOs) will meet with three titles on the line for the match.
Saunders, 31, hasn't looked too good lately. It isn't easy to imagine him doing any better than fellow countryman Callum Smith, who Canelo beat by a one-sided 12 round unanimous decision on December 19th.
Smith was supposedly the best fighter in the 168-pound division, or at least that's what Canelo was saying before the fight, but he looked more like a fringe level contender with the way he performed. It's safe to say that Saunders will be even worse.
Billy Joe is the type that will move around the ring, fall quickly behind and be in a desperate position going into the second half of the contest against Canelo. Unless Saunders is able to rally with a late knockout against Argentinian Marcelo Esteban Coceres in 2019, he'll lose a wide decision to Canelo.
Saunders is technically one of the world champions at 168, but he won his WBO title against little known Shefat Isufi in 2019. That was a no-name fighter that the World Boxing Organization gave a high ranking to a couple of years ago.
If the WBO had Saunders face one of the talented contenders at 168, he'd have more credibility as a champion. Right now, a lot of boxing fans view Saunders as a paper champion because he didn't face a talented contender to win the vacant WBO belt.
In Saunders' two title defenses since winning the belt, he's beaten Coceres and 38-year-old Martin Murray.
The winner will take on IBF champion Caleb Plant in September.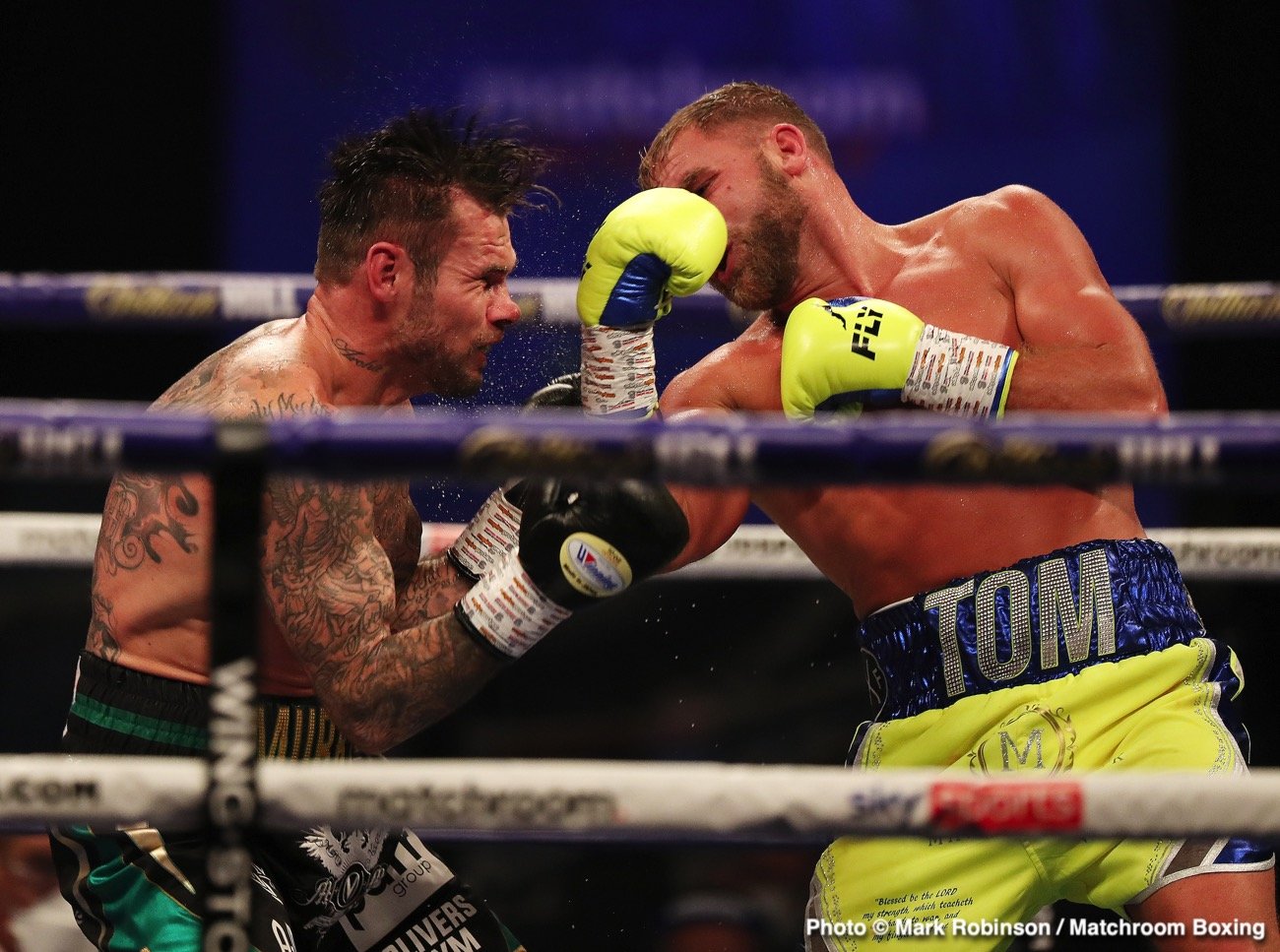 Plant already got his IBF mandatory out of the way last Saturday against Caleb Truax, so he'll now likely sit and wait until September and see who emerges as his opponent.
Canelo also needs to win his fight against Avni Yildirim next month on February 27th, to move to the Saunders match.