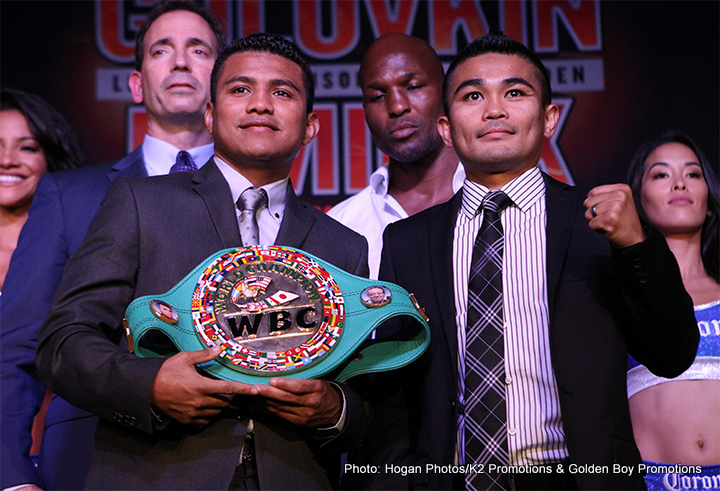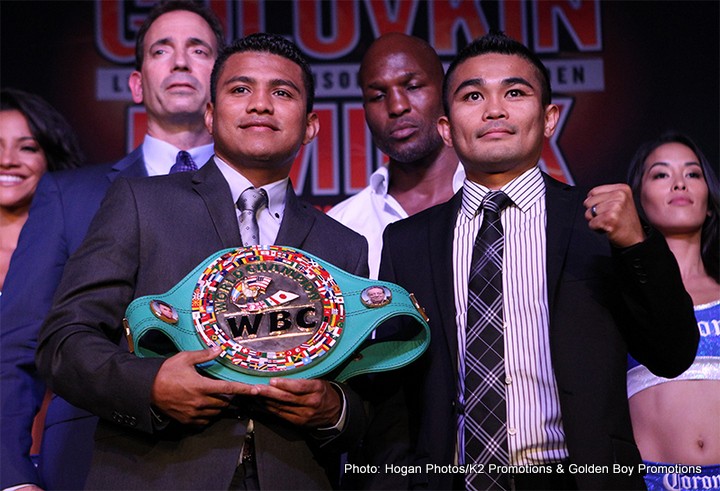 One fight hardcore fans are getting excited about along with all the upcoming treats this October and November, is the big flyweight clash that will take place on the Golovkin/Lemieux HBO PPV bill from Madison Square Garden, between Nicaraguan P4P star Roman "Chocolatito" Gonzalez (43-0, 37ko) and America's "Hawaiian Punch" Brian Viloria (36-4, 22ko).
Even though the American former champ at fly and super fly is approaching 35 years old, he is still considered one of the most credible tests for the unbeaten Gonzalez, and has warned that he is far from "past-best," promising that he still carries one of the hardest digs in the lower weight classes and cannot wait for fight night.
"I'm very excited by this fight, very excited and I can't wait," Viloria said via Fighthype.com. "It's a fight that we wanted for the last couple of years, and to finally get it…
"We're just gonna grab it (opportunity) and we can't wait until October," he added.
Speaking of Gonzalez, who won his HBO debut back in May against Edgar Sosa, stopping his man in 2, Viloria said;
"I've fought many great fighters and I can't wait to pit what I have against him and see where I stand in (terms of) being a great world champion."
Speaking to those who may not know what to expect, Viloria, who was involved in a 3 knockdown thriller with Hernan "Tyson" Marquez in 2012, and has won 4 on the spin since his SD loss to Juan Estrada in 2013, (albeit against lower level competition) said;
"For people that haven't seen me fight; blood and guts, that's what I love, to put on a show for the fight fans.
"(I'm about) A lot of action, a lot of punches, knockouts and knockdowns."
"I don't think anybody is going to see the final bell on October 17th."
Twitter @Undilutedpoison