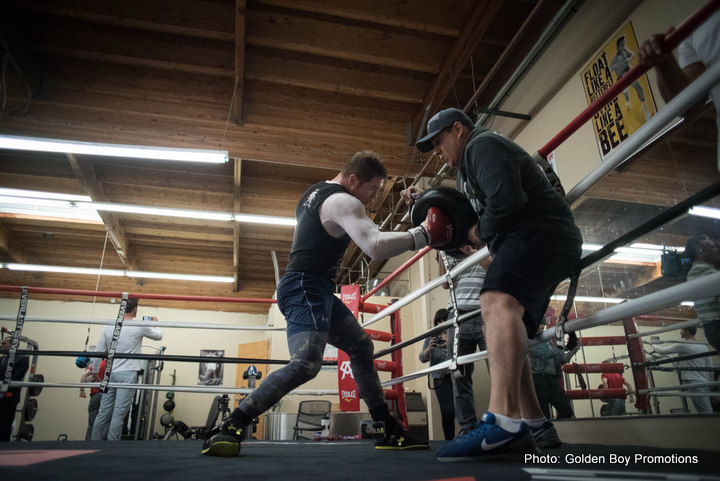 Back when unknown Colombian puncher Breidis Prescott flattened Amir Khan inside a minute of the very first round with a quite ruthless and impressive display of power, Khan's career seemed all but over at top level. Instead, Khan, showing great character, regrouped and managed to reach the very top of the sport; showing his potential in beating the likes of Andriy Kotelnik (to become WBA 140-pound champ), Marcos Maidana and Zab Judah.
Prescott, by comparison, failed to live up to the September 2008 performance that suggested to some the long-armed banger was a future star. Prescott went on to fight plenty of recognizable names – such as Miguel Vazquez, Kevin Mitchell (in another UK appearance), Mike Alvarado and Terence Crawford. Prescott gave them all fair to tough fights, but he lost to each of these fighters. Prescott was, and more than likely still is, anxious for a second fight with Khan, but it never happened.
Today, with Khan approaching his mega-fight with Saul Alvarez in a fight that will make him millions, Prescott is still hungry for a world title and a substantial payday. Speaking with Sky Sports, 32-year-old Prescott, 29-7(21) and only stopped once (by Alvarado in a wild action fight) said he is due back in action (against a TBA) on April 29th and that he would love to have another fight in the UK. Prescott then gave his prediction on Khan's challenge of Canelo.
"Saul has strength, so Khan has to be careful and keep using his speed," said the man who added the nickname of Khanqueror after his biggest career win. "He's taking a chance, but it's going to be a great fight, a hard fight. Amir Khan is an excellent fighter. The only reason he has lost is because his jaw doesn't hold a strong punch – and Saul has a strong punch. I think Alvarez could stop him within six rounds. I would love to go back to England, because England has always welcomed me, even after the fight with Amir Khan."
So, will the jaw of the man Prescott wrecked inside a minute all those years ago get tagged, hurt and taken out by Canelo, and if so, will it happen as swiftly and as dramatically as when Khan lost his unbeaten record? Or, as Khan insists, his jaw, or chin, was compromised due to "killing myself" to make lightweight and even light-welterweight and will be a lot stronger up at 155-pounds? If Khan's chin does manage to stand up to Alvarez' best shots – and, yes, that's a big if – we could see something special on May 7th.
As for Prescott, he remains an exciting fighter and a big name. Fans will always wonder, what would have happened had he and Khan fought a rematch? Prescott, even now, is hoping to give them an answer.