IBF interim welterweight champion Jaron 'Boots' Ennis (31-0, 28 KOs) put on a punching display, beating the powerful Roiman Villa (26-2, 24 KOs) at his own game in scoring a tenth round knockout victory on Saturday night in a disappointed one-sided contest at the Boardwalk Hall in Atlantic City, New Jersey.
Ennis beat Villa like a drum, landing big punches and taking advantage of his superior hand speed to dominate what was supposed to have been a competitive bout.
In round ten, Ennis landed a hard right hand that hurt the 30-year-old Venezuelan fighter. Boots Ennis then flurried on Villa, putting him down on the canvas for a knockout. The bout was halted at 1:27 mark in round 10.
Ennis vs. Villa undercard results.
Middleweight Marquis Taylor (15-1-2, 1 KO) used his quirky fighting style to beat the highly touted Yoelvis Gómez (6-1, 5 KOs) by ten round unanimous decision.
Taylor got off to a fast start, knocking Gomez down in the second, and continued to dominate throughout the fight. The judges scored it 96-93, 96-93, 99-90.
In an impressive performance, Lightweight Edwin De Los Santos (16-1, 14 KOs) put on a masterclass, winning a wide 10 round unanimous decision over Joseph Adorno (17-3-2, 14 KOs) by a surprisingly one-sided 10 round unanimous decision in the first fight of the main card. The judges' scores were 99-91, 100-90, and 100-90.
Prelim results:
Euri Cedeno TKO 1 William Townsel
Steven Torres KO 3 James Evans
Dwyke Flemmings Jr TKO 3 Henry Rivera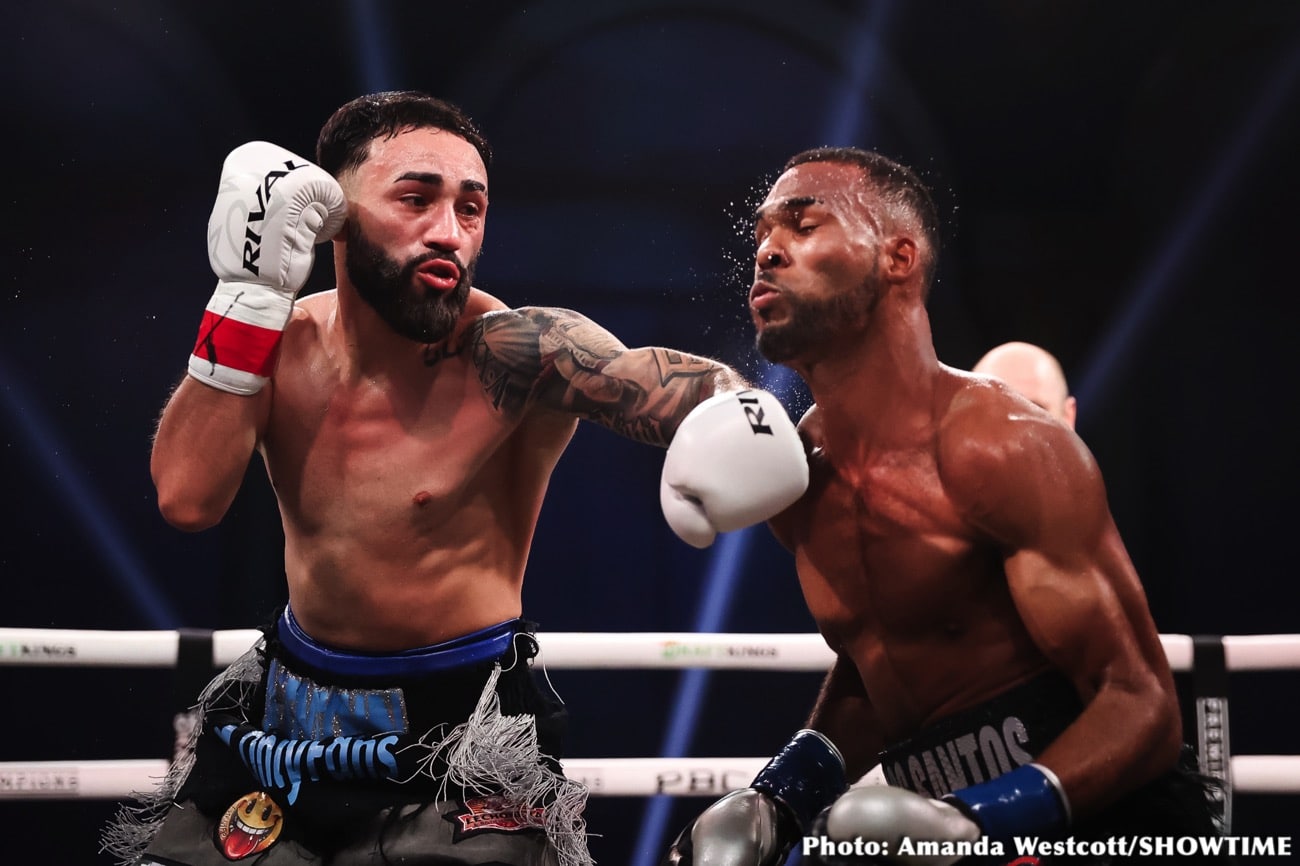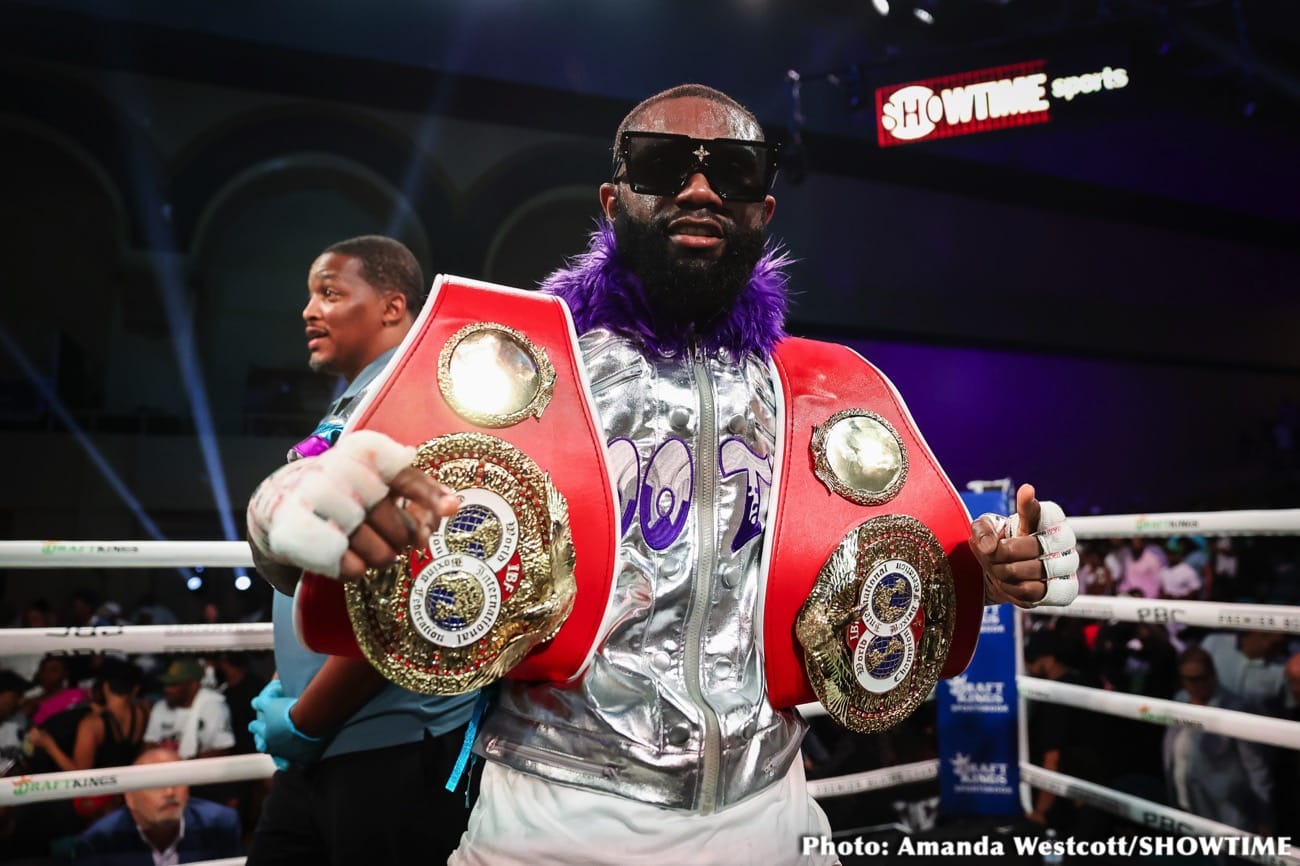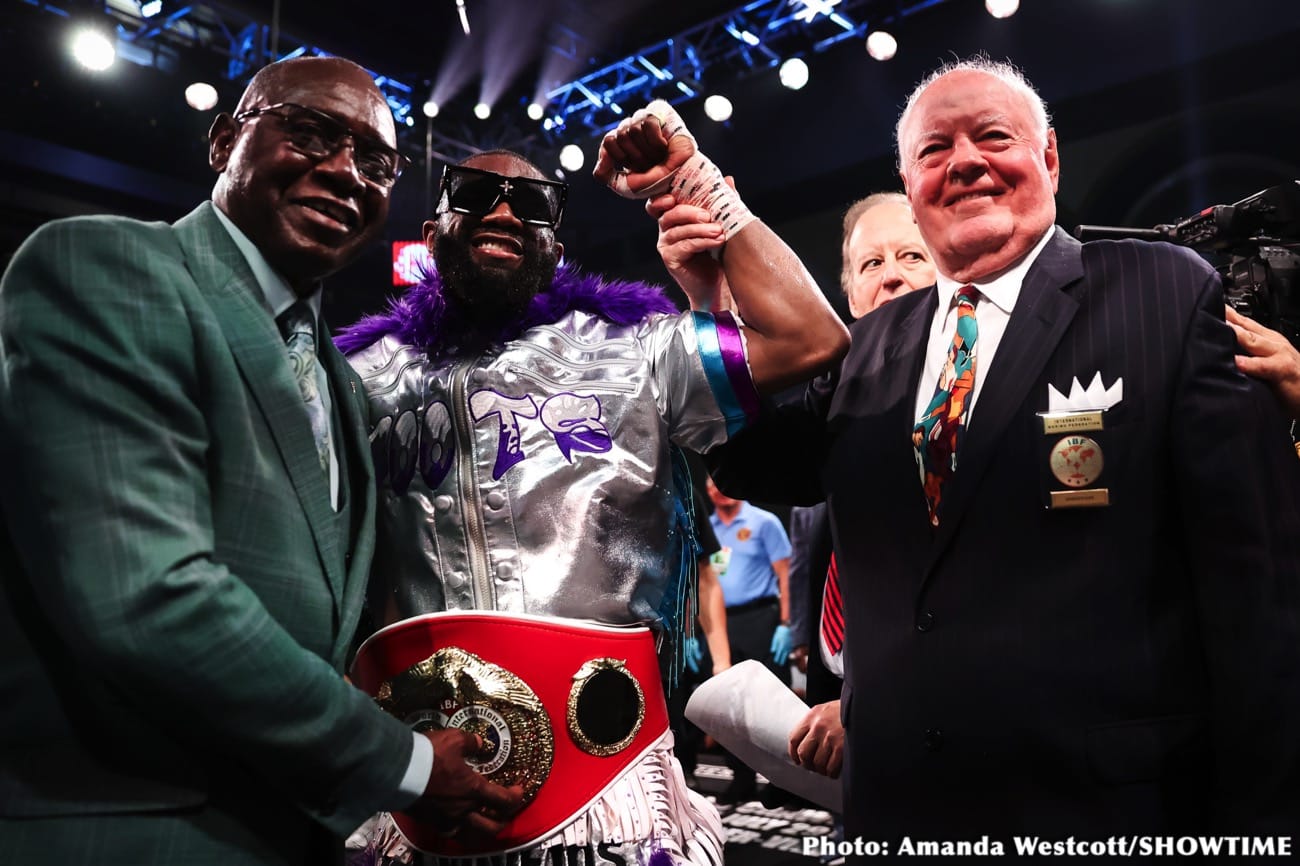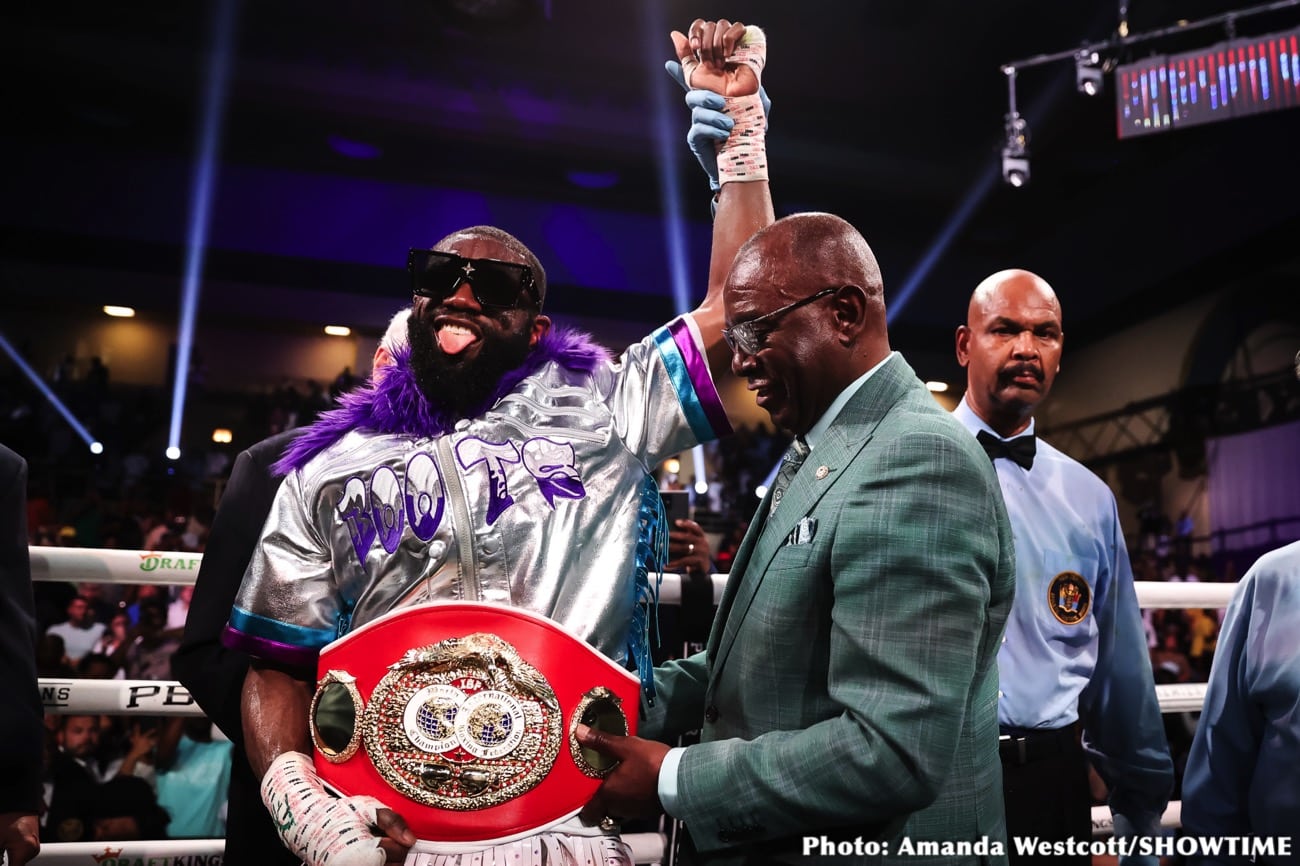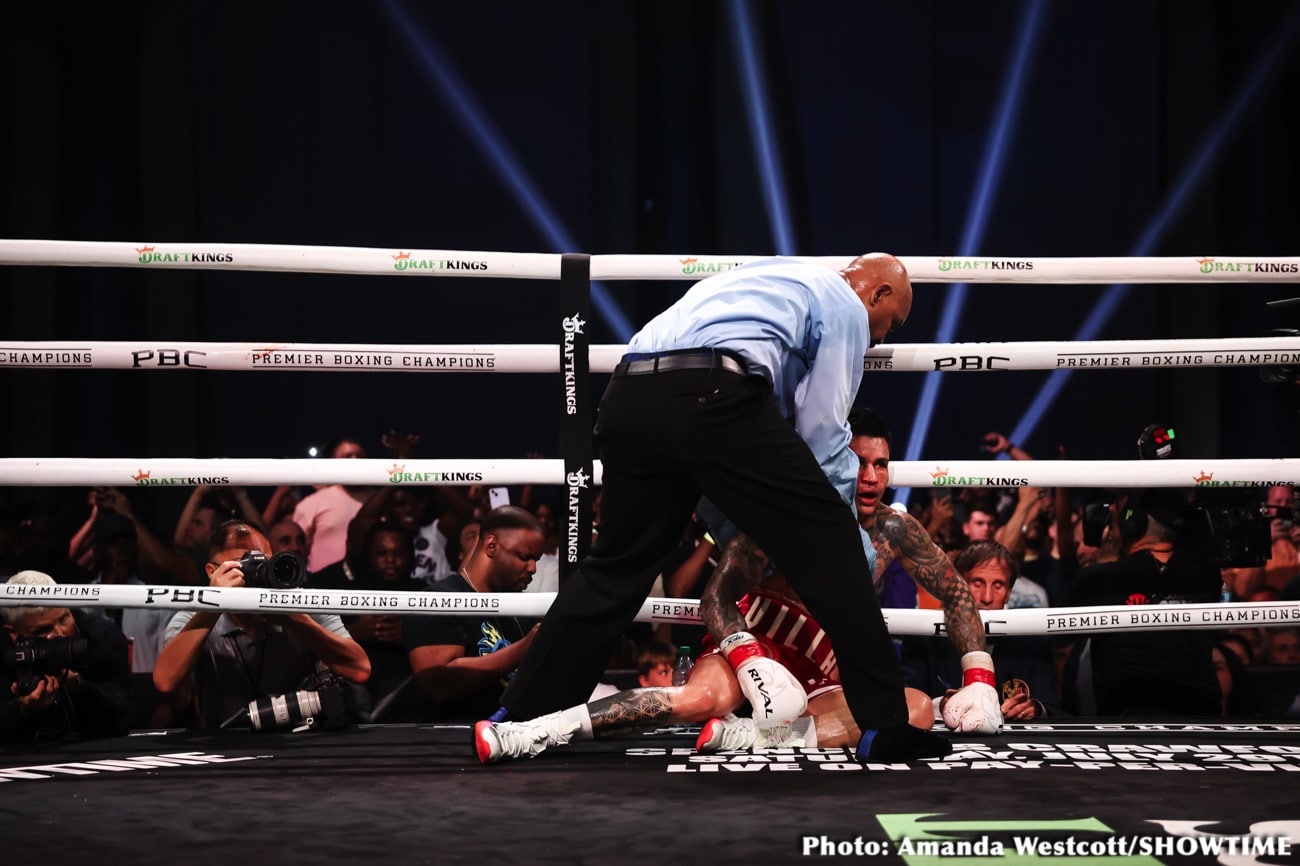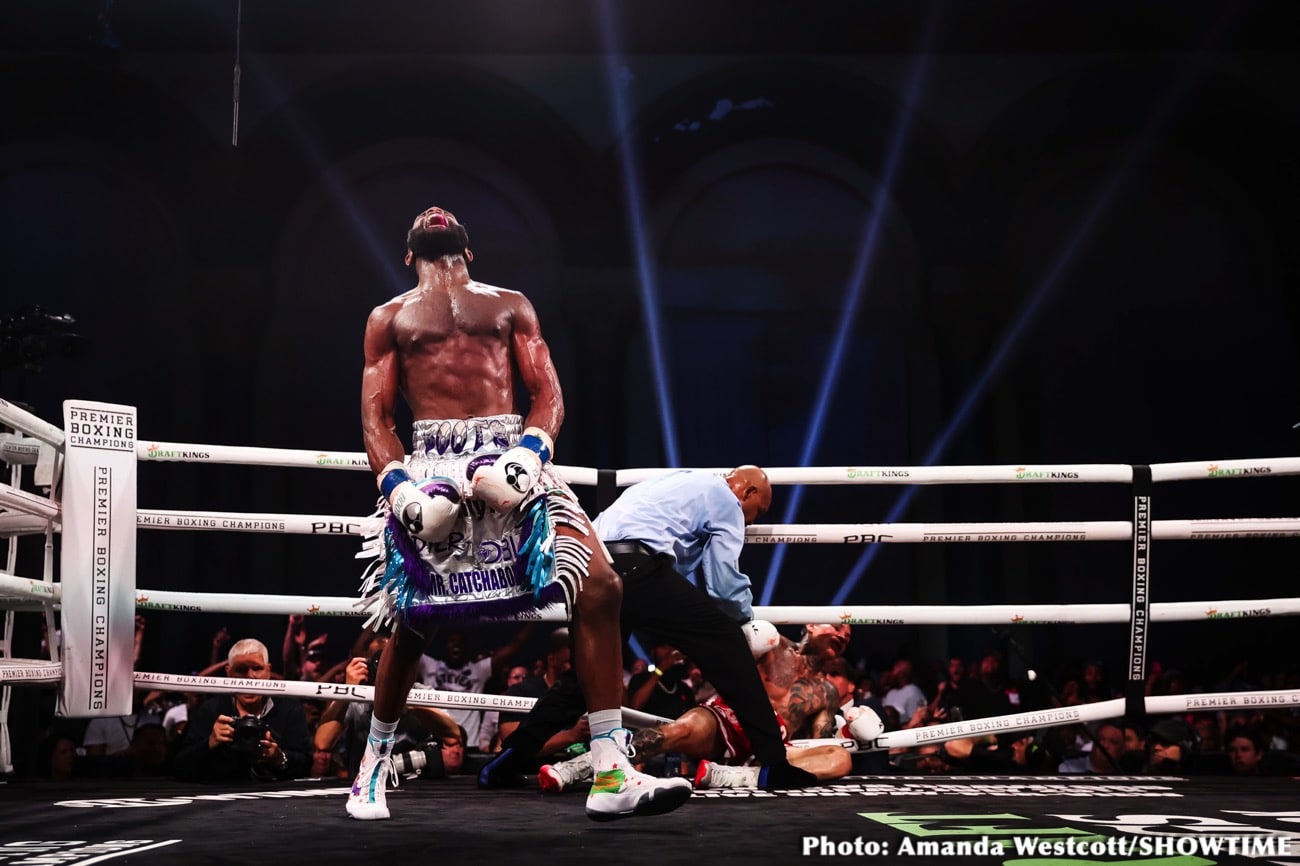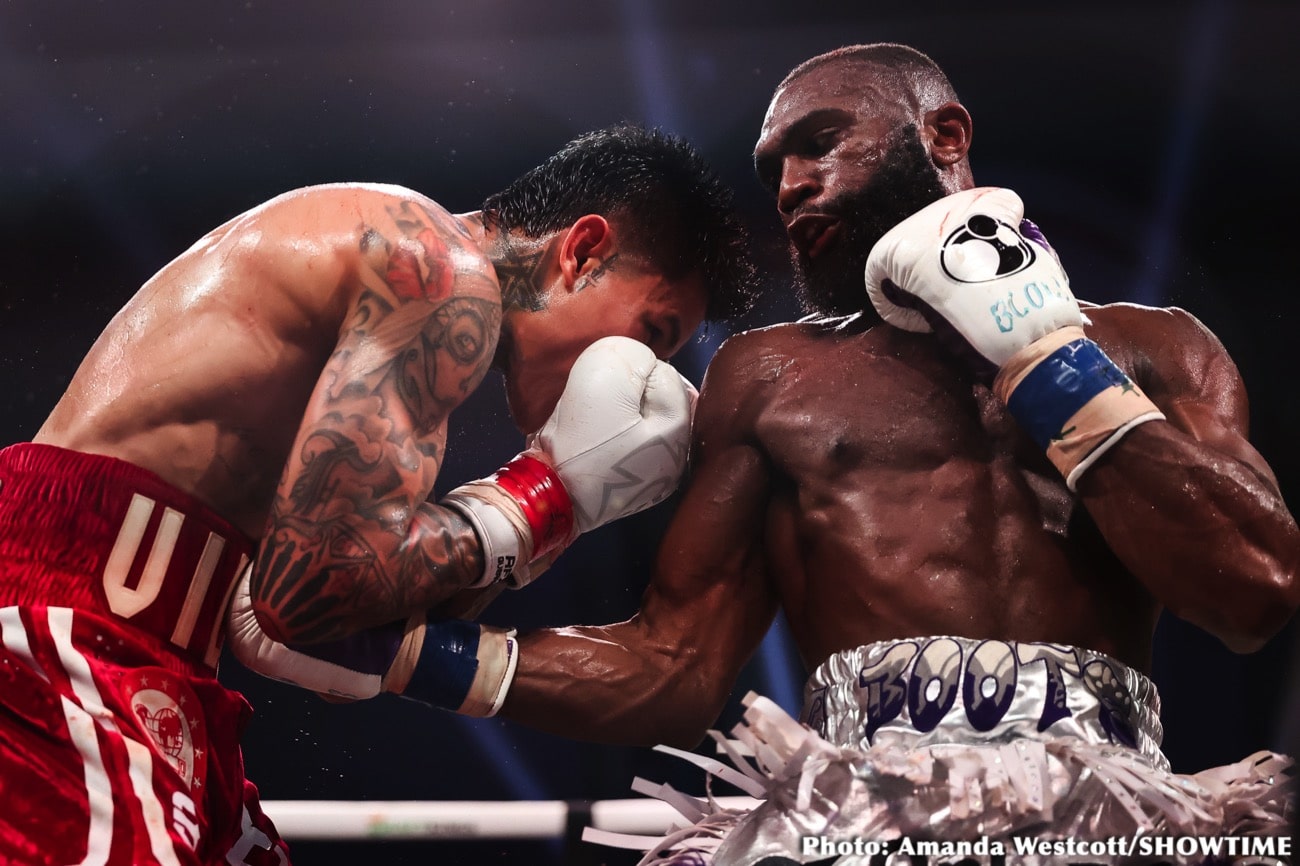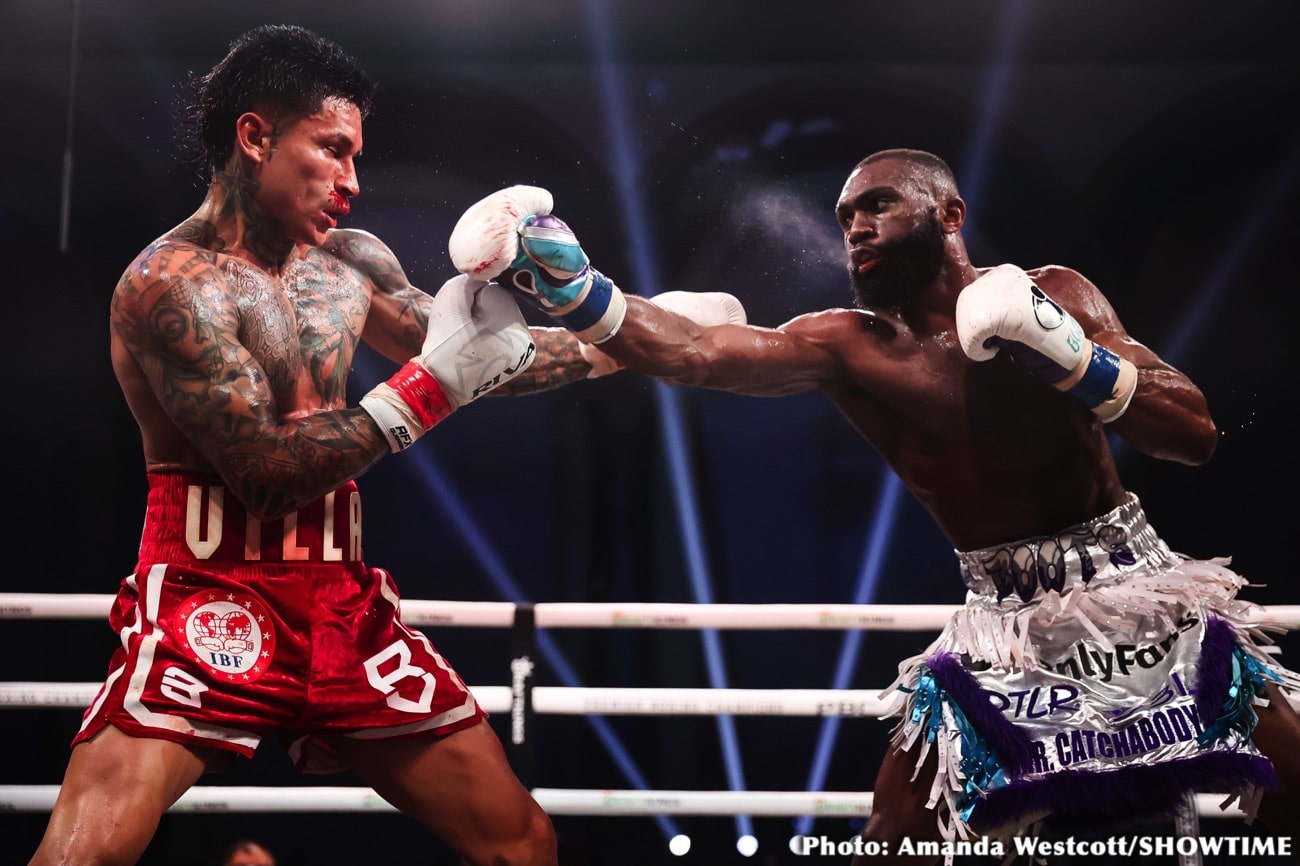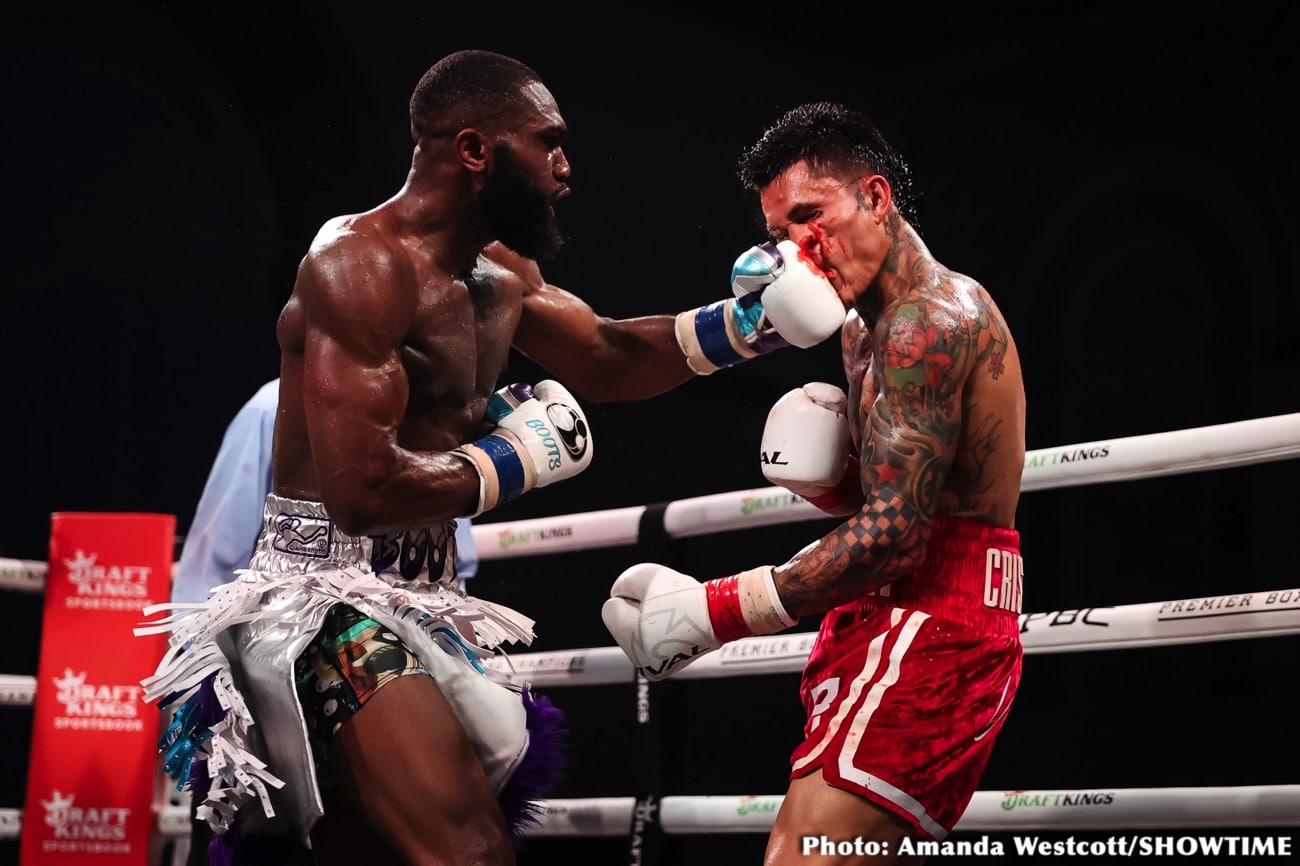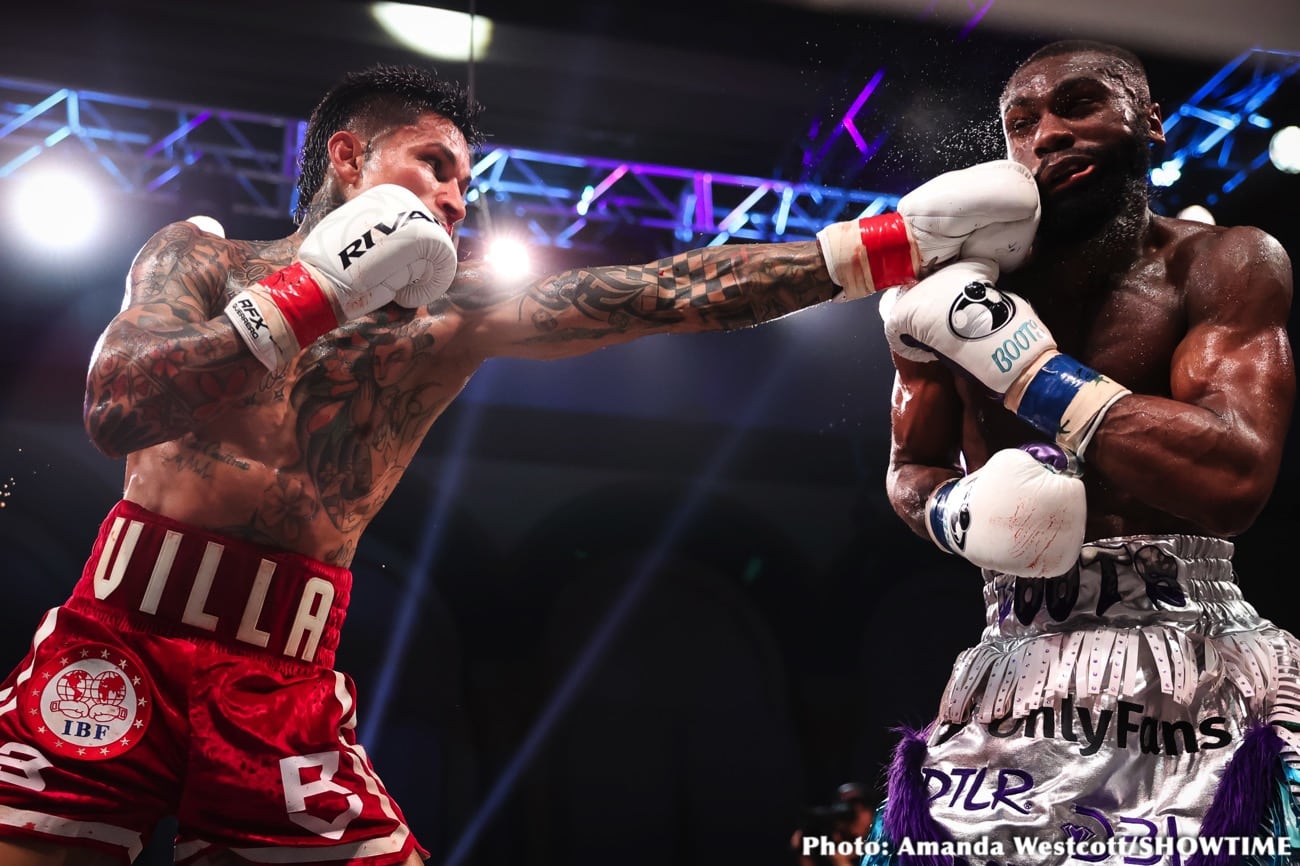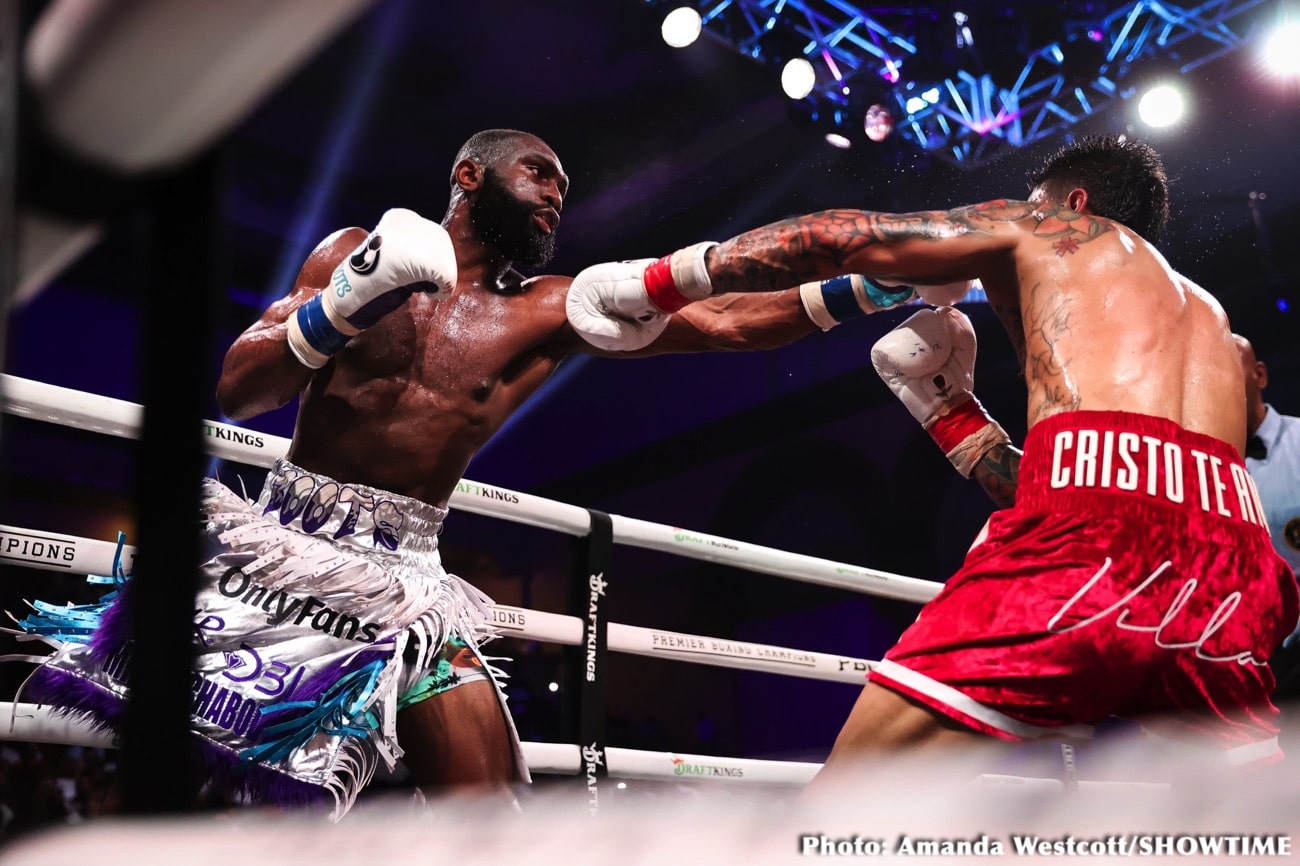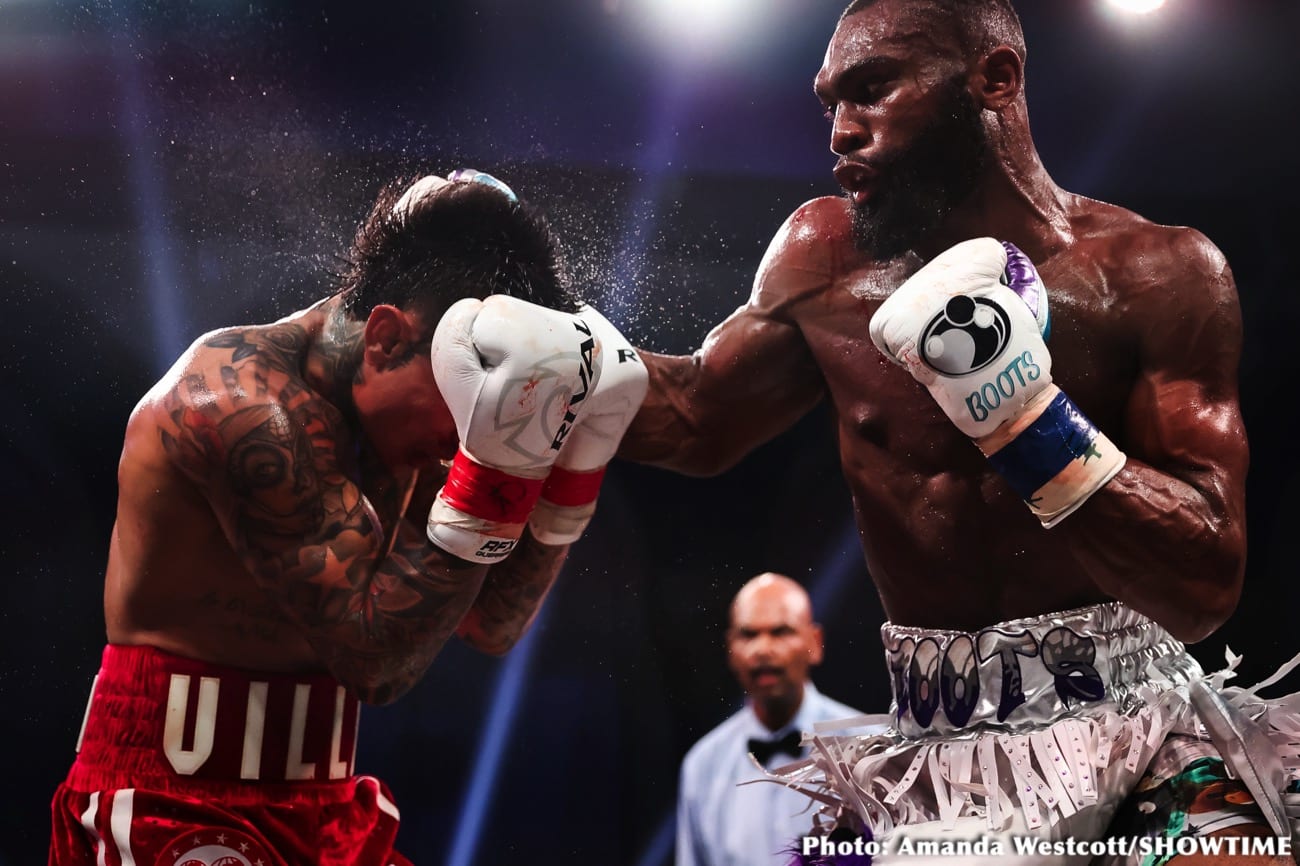 Jaron 'Boots' Ennis is going to be facing a real test tonight in the title defense of his IBF interim welterweight belt against Roiman Villa. If Ennis (30-0, 27 KOs) is the hype job, fake promotional creation that some people are beginning to believe him to be, Villa (26-1, 24 KOs) will expose that in the boxing tonight on Showtime.
If the still untested Boots Ennis is the future of the welterweight division, he's going to need to prove that in the live boxing tonight against the upset-minded Villa.
The 26-year-old Ennis looked absolutely horrible in his last fight on January 7th against Karen Chukhadzhian.  He would have been food if Boots had been in the ring with Errol Spence Jr or Terence Crawford.
If you're going to go by the last performances, you got to side with Roiman Villa to get the victory over Ennis, and you couldn't even call it an upset.
It's more like Roiman exposing a plastic hype job, who was never thee fighter that the casuals & hardcore boxing fans were under the illusion of him being.
Ennis-Villa event starts at 9:30 p.m. ET on Showtime. The preliminary fights will be shown on Youtube & Facebook beginning at 7:30 p.m. ET.
The time of the fight tonight between Ennis & Villa will likely be past 11:00 p.m. ET.
Showtime main card at 9:30 p.m ET
– Jaron "Boots" Ennis vs. Roiman Villa
– Yoelvis Gomez vs. Marquis Taylor
– Edwin De Los Santos vs. Joseph Adorno
Preliminary card on Facebook & Youtube at 7:30 pm ET
– Euri Cedeno vs. William Townsel
– Steven Torres vs. James Evans
– Dwyke Flemmings Jr vs. Henry Rivera
Ennis vs. Villa – preview & prediction
Roiman will win tonight by wearing down & stopping the painfully thin-looking Boots Ennis by an eighth round knockout.
Ennis' best shot at winning would be to try and get to Villa in rounds one through four by blitzing him early like he did against Sergey Lipinet, but that's not going to happen.
After Boots loses, he needs to dump his trainer and move to Dallas, Texas, to team up with coach Derrick James. While Ennis is at it, he should move down to 140 because he's too thin & small to fight at 147 against the lions like Roiman.
You hate to call Boots Ennis a hype job, but that's what he looks like. He'd been matched with great care by his promoters until they made the mistake of throwing him in with the talented Karen Chukhadzhian earlier this year, and that performance put the spotlight on what he is—a hype job.
"I love this fight, and I told Boots to his face that 'I love this fight because this dude [Roiman Villa] is bigger than what he looks like on TV, and he's mean, and he's going to come," said trainer Greg Hackett to YSM Sports Media.
"We saw that with Rashidi [Ellis]. He was consistent to the body, and kept working he ended up almost stopping Rashidi in the 12th round. What more could you ask?
"Boots is in a situation where he got to wait [for a title shot against the Errol Spence vs. Terence Crawford] anyway and keep weeding them out. So, I think this is a great fight, but this is not a stay-busy fight. This is a fight.
"It's going to be a fight. You got the majority of the fans like this fight because Roiman Villa is coming off two great wins [Rashidi Ellis & Janelson Figueroa Bocachica], and he's a puncher. Villa is a beast.
"He's got to keep doing what he's been doing and outclassing these guys," said Greg when asked what Boots Ennis must do to silence the critics.