According to his promoter Bob Arum, Terence Crawford's next fight will be announced this week, and he's saying it's a "BIG deal," this fight or the WBO welterweight champion. Arum says Crawford's fight will be on pay-per-view, which arguably rules out his rumored opponent Josesito Lopez.
If Arum can get Pacquiao for Crawford, it would be a massive fete for the Top Rank boss. He's been wanting to make that fight forever, and it would be great Crawford, Arum, and Top Rank.
Obviously, it would give Pacquiao a huge payday, which would make it worthwhile for him.
There's no way that Arum could sell Crawford vs. Josesito pay-per-view, no matter how hard they built it up.
This isn't a situation where you stick a Youtuber and many music artists to sell the mismatch. Top Rank and ESPN haven't stooped to that level.
Arum mentioned Shawn Porter and Manny Pacquiao during his interview on Monday to Barbershop Conversations, but it's unknown if either of those guys will be Crawford's opponent.
If it's former IBF welterweight champion Porter that Crawford (37-0, 28 KOs) winds up facing, it would be a letdown for him because he's been quite vocal about wanting to fight Pacquiao.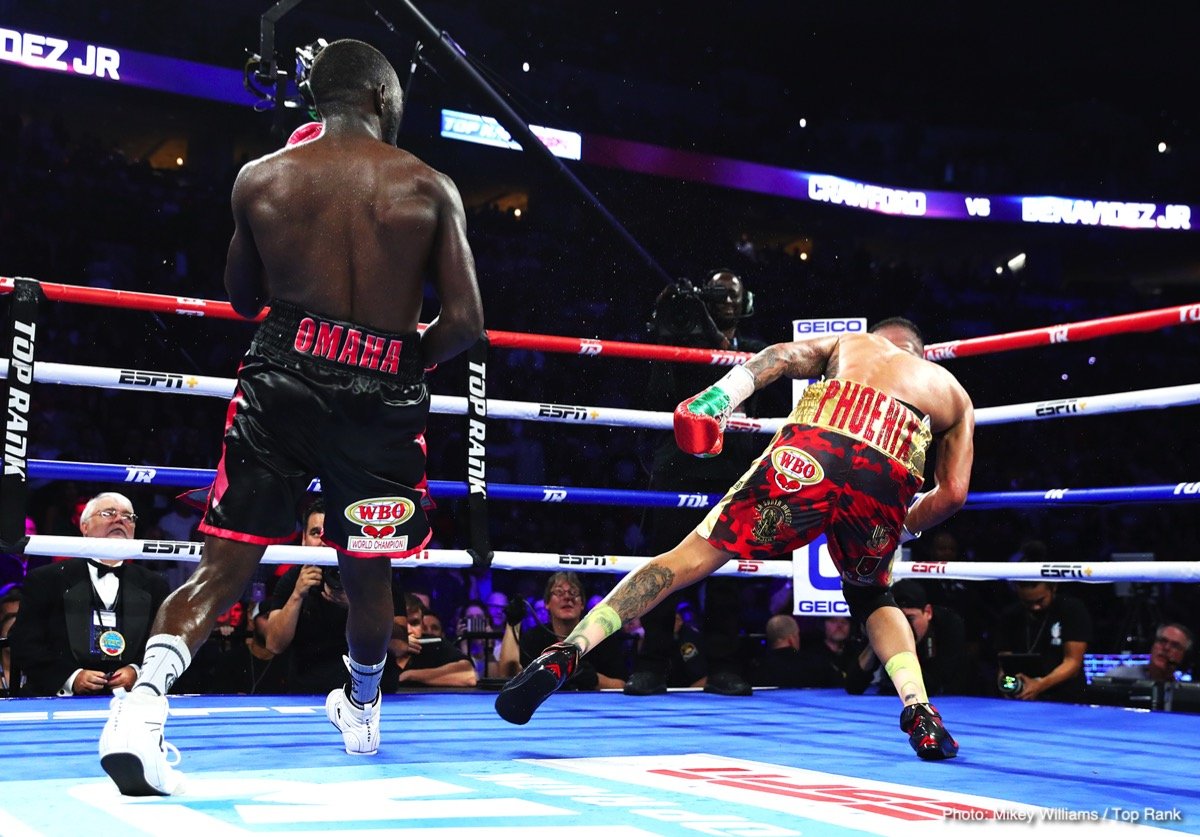 Porter is believed to be Crawford's Plan-B, but anything is possible, though. With Arum, he could bring in someone like Keith Thurman as Crawford's opponent, as he's practically begging for a world title fight against Crawford and Errol Spence Jr.
"There will be an announcement on Bud Crawford's next fight within a week," Arum told Barbershop Conversations.
"I can't reveal it now, but it'll be a MAJOR fight. "A date, and a place and everything, but I'm not at liberty to discuss it at this time."
Arum sounds very much like he's got a huge name for Crawford to fight, and that is absolutely great news. It's about time.
I mean, Terence has only been waiting 13 years for a career-defining fight, and now it looks like he's finally gotten it.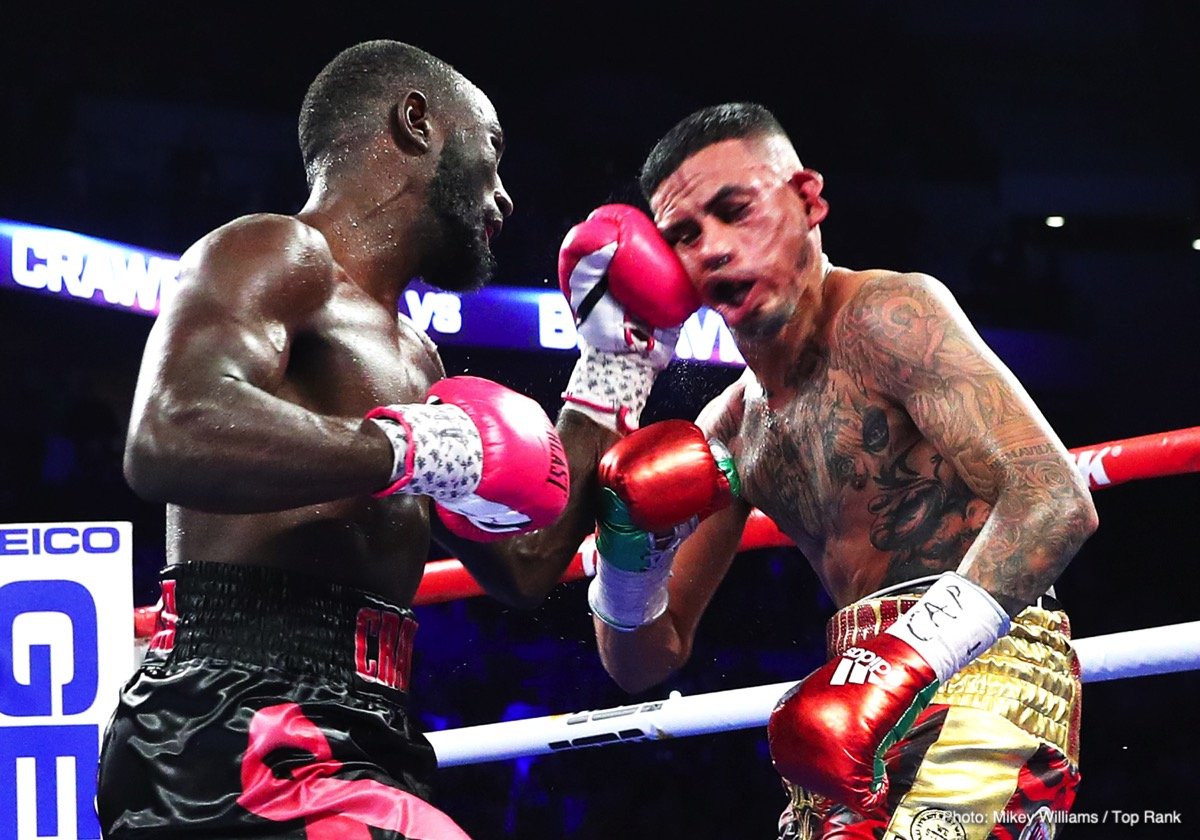 "No," Arum said when pumped for information on the date and location of Crawford's fight. "This is a big deal; this is not any old fight. This is a big deal. I'll be announced next week, and all the details will be announced at that time.
"Yes," Arum said when asked if Crawford's fight will be on pay-per-view.
At this point, boxing fans would be happy if Crawford snatched away WBA welterweight champion Yordenius Ugas for him to fight.
Errol Spence is supposed to be fighting Ugas in July, but if PBC is dragging their feet, you couldn't blame Arum for moving quickly to snatch him up for Crawford to fight.
Keith Thurman or Danny Garcia would be a big step up in class for Crawford from the guys he'd been facing since he moved up to 147 in 2018. I don't boxing fans would complain one bit if Crawford were to fight 'One Time' or Danny 'Swift' Garcia.