Terence Crawford's promoter Bob Arum has several options to match him against in his next fight if he's unable to close the deal to negotiate a fight against superstar Manny Pacquiao on June 5th in Abu Dhabi. That's the fight that Arum, the Top Rank boss, is trying to get done, but it won't be easy.
"This is a big deal; this is not just any old fight," said Arum to Barbershop Conversations in teasing boxing fans about Crawford's next fight. Well, if it's not Pacquiao that Crawford fights, it'll need to be someone special.
That means Arum will open up the piggy-bank to pay to get one of the below back-up options for the Nebraska native Crawford.
Arum's back-up options for Crawford:
Shawn Porter
Keith 'One Time' Thurman
Josesito Lopez
Jessie Vargas
Danny Garcia
Vergil Ortiz Jr
Arum obviously isn't eager to let Crawford fight former IBF welterweight champion Porter because it's a terrible match-up.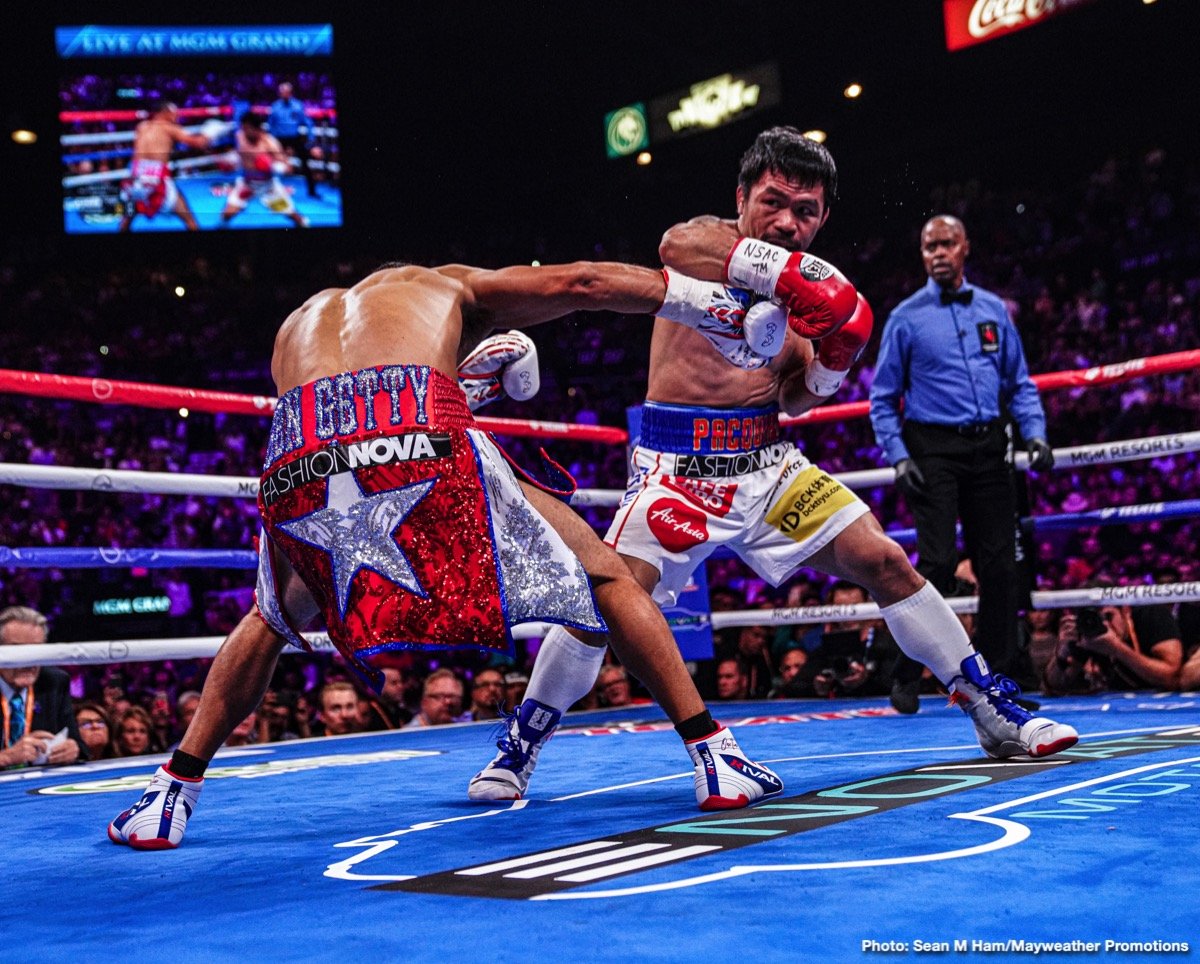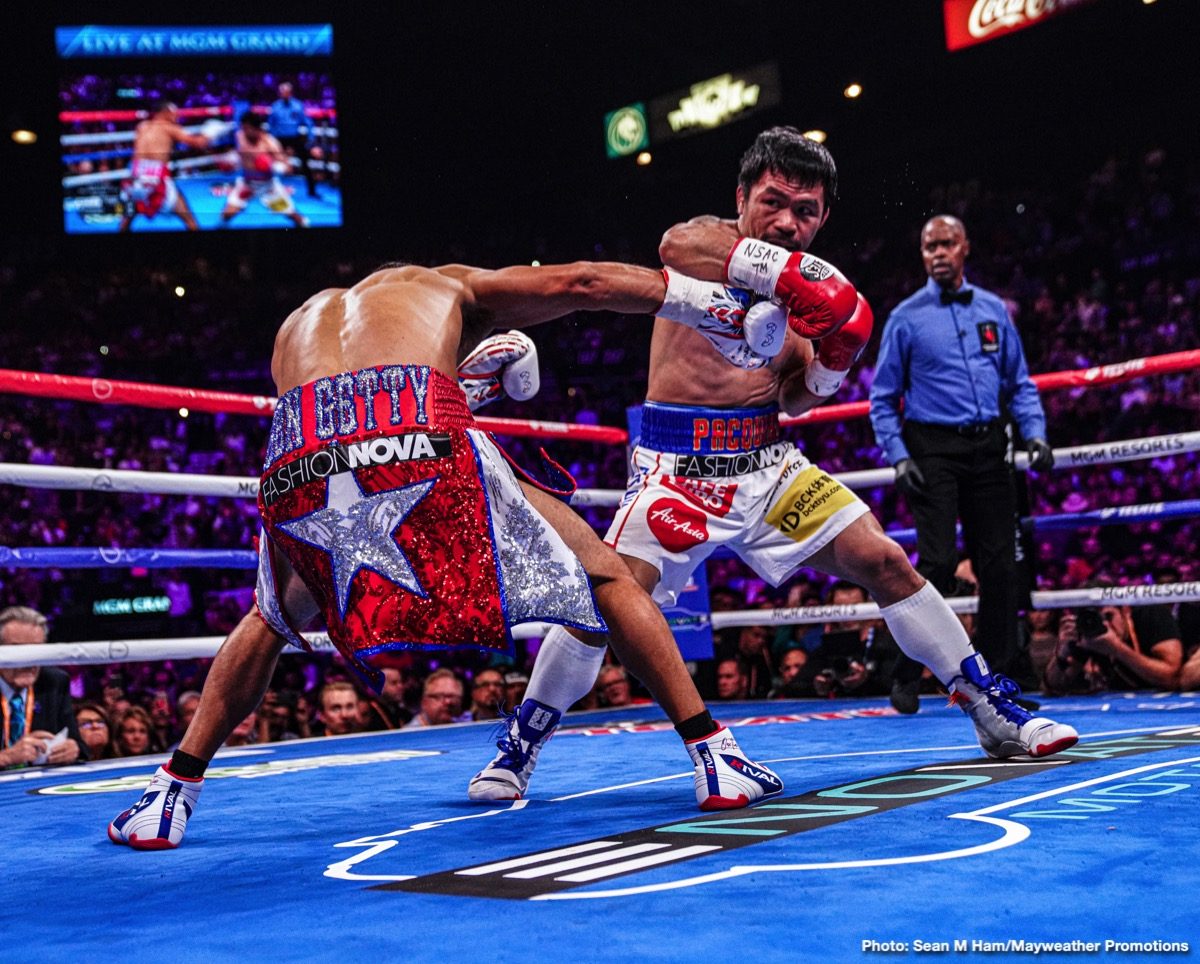 Also, it's a fight that would cost Arum a pretty penny to make because Porter will want similar money that he got for his match against Errol Spence Jr in 2019.
Mostly, Arum will likely hesitate to make this fight for Crawford because Porter is a threat to beating him. All that hard work that Arum has put in over the years with his careful match-making of Crawford will have gone down the drain if he loses to Porter.
Pacquiao (62-7-2, 39 KOs) is the big fish Arum is trying to haul in for WBO welterweight champion Crawford, who many boxing fans feel doesn't deserve the fight.
Crawford has fought B and C-level fighters during his 13-year career and doesn't rate a fight with Pacquiao.
But Arum, with his ability to make deals, could get the fight done for Crawford despite his not having the popularity that other fighters possess at 147.
Arum has been trying to turn Crawford into a star for the last 10 years, and it just hasn't worked. We've heard Arum compare Crawford to Sugar Ray Leonard, who is nothing like him, and yet he hasn't turned into a mega-star the way he did.
If Arum doesn't set Crawford up with Pacquiao now, he may lose out on his chances of finally turning him into a star. When you got a fighter close to becoming a star, they need a scalp from boxing great for him to get to the superstar level.
We saw how Floyd Mayweather Jr became a star after he beat Oscar De La Hoya in 2007, and Pacquiao turned into a superstar as well from beating Oscar in 2008.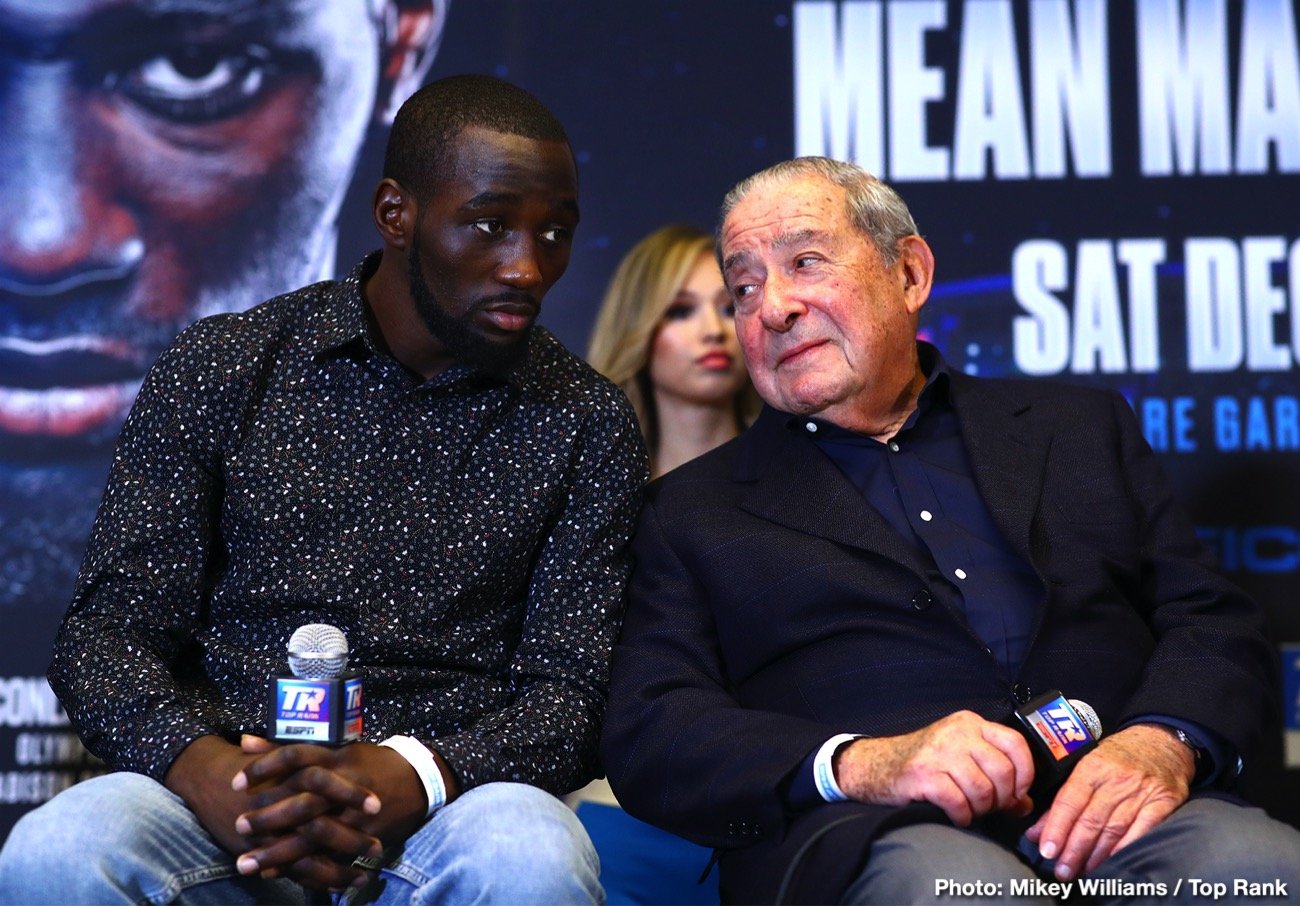 So this is Pacquiao's chance to become the stepping stone for Arum to turn Crawford into a big name. I'm not sure if it's going to work, but this is the best chance for Arum to make Crawford a household name.