Negotiations are underway for a mega-fight between Manny 'Pacman' Pacquiao and WBO welterweight champion Terence 'Bud' Crawford for June 5th in Abu Dhabi. Mike Coppinger of The Athletic is reporting the news of the Pacquiao vs. Crawford talks.
The Pacquiao – Crawford fight isn't official yet, as there's a requirement that it be staged in Abu Dhabi, which presumably is where the money-men are from.
There have been rumors lately that Pacquiao's asking price is $40 million for fighting with the 33-year-old Crawford. Given how risky the contest is, it wouldn't be surprising if Manny's $40 million asking price turns out to be true.
We don't know if Crawford is a big enough name to bring in a lot of pay-per-view buys. He's certainly a fine technical boxer, and he's accomplished a lot during his career in winning world titles in three weight classes.
But Crawford's resume is thin in terms of quality opponents, and it's not enough that he's ranked #1 or #2 in the pound-for-pound rankings.
That stuff doesn't mean anything to the casual boxing fans, who don't follow pound-for-pound record-keeping as the ultra-hardcore boxing fans do. Crawford is a great fighter, but the resume isn't there, and his track record in several attempts at fighting on PPV has been poor.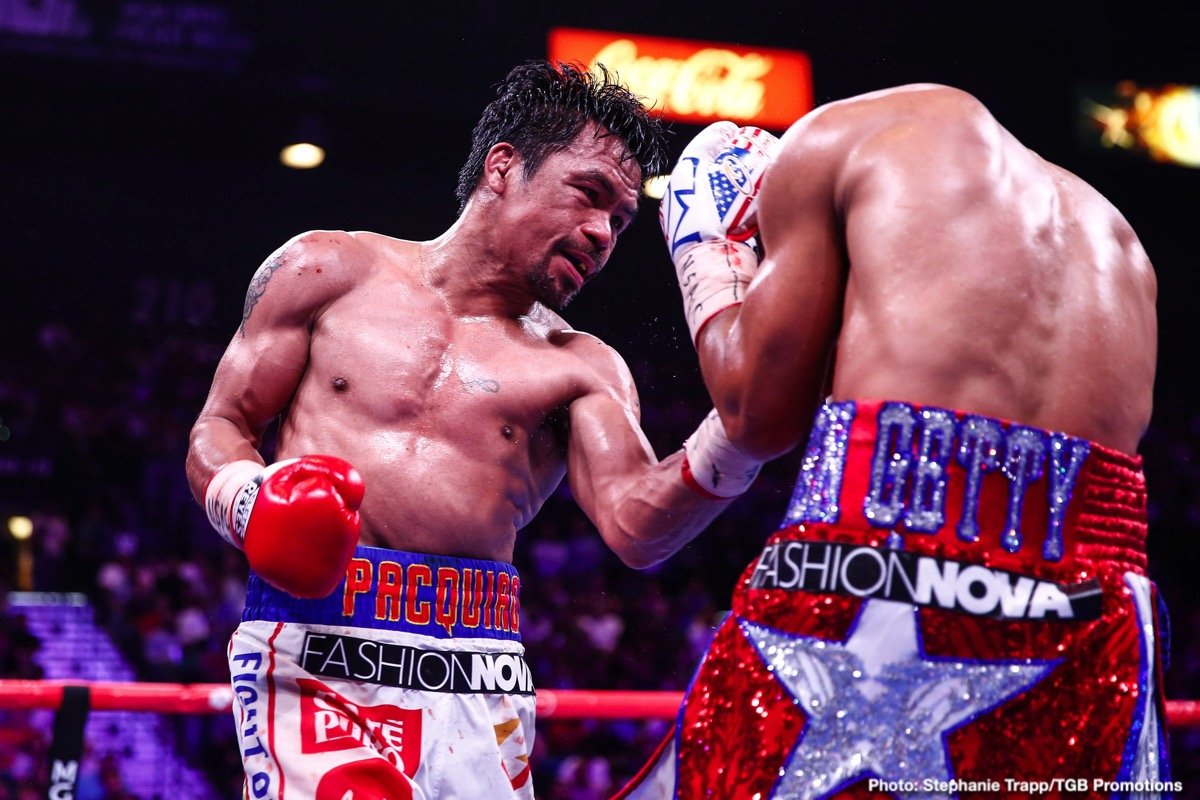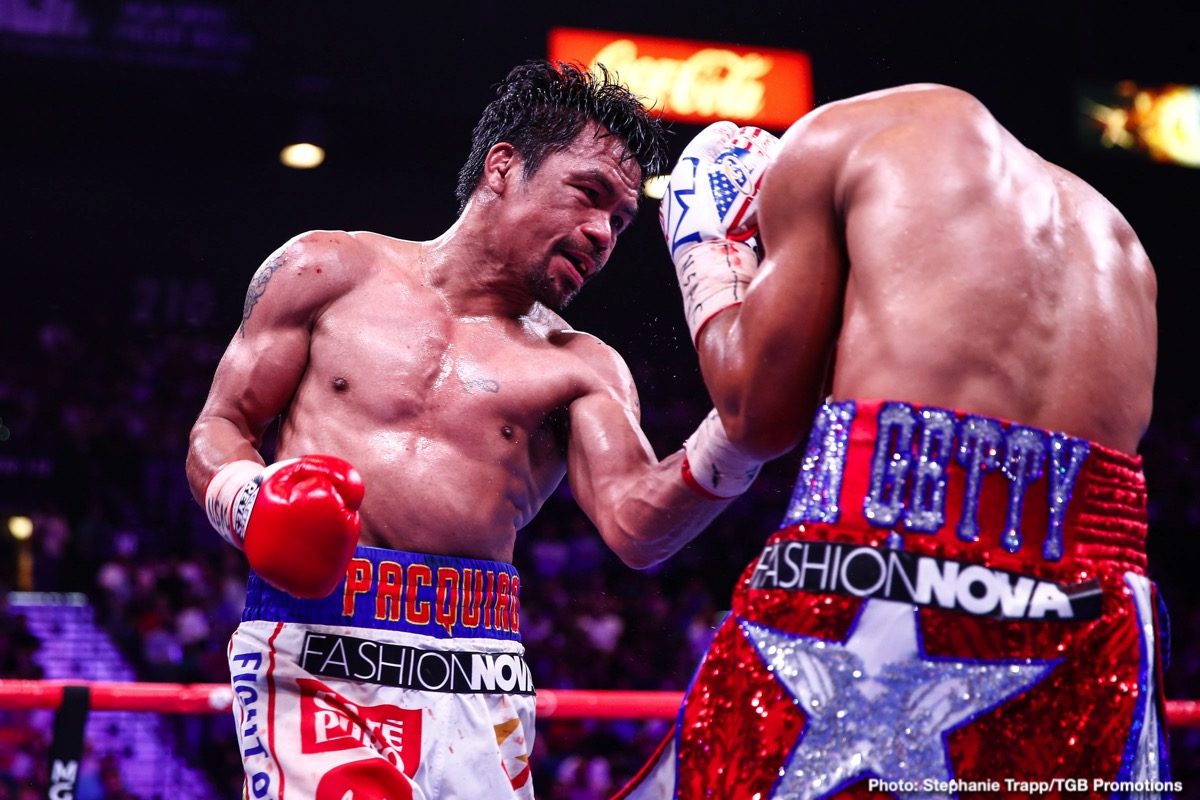 You can argue that Pacquiao would bring in more PPV buys if he were to fight Errol Spence Jr, but he hasn't shown a lot of interest in facing him. It could be Spence's size that has Pacquiao not eager to fight him or perhaps his punching power.
Whatever it is, Pacquiao has decided to go in the unproven Crawford direction for his fight on June 5th. Don't get me wrong. Crawford is proven as a fighter, but he's not shown that he can bring in PPV buys.
Top Rank has told ESPN and In Demand, its PPV distributor, to keep June 5th on hold for the possible match between Crawford (37-0, 28 KOs) and the former eight-division world champion Pacquiao (62-7-2, 39 KOs) says, Coppinger.
If Top Rank can get this fight for the former three-division world champion Crawford, it would be a huge shot in the arm for his career, as he's been lagging all these years, avoided by many top fighters, and languishing as the WBO 147-lb belt-holder with no one to interesting to fight.
This fight would also be a big deal for the 42-year-old Pacquiao, who hasn't fought a huge marquee fighter since his loss to Floyd Mayweather Jr in 2015.
The Filipino star Pacquiao has essentially been spinning his wheels in the last six years, fighting past their best fighters like Adrien Broner, Lucas Matthysse, Keith Thurman, and Tim Bradley.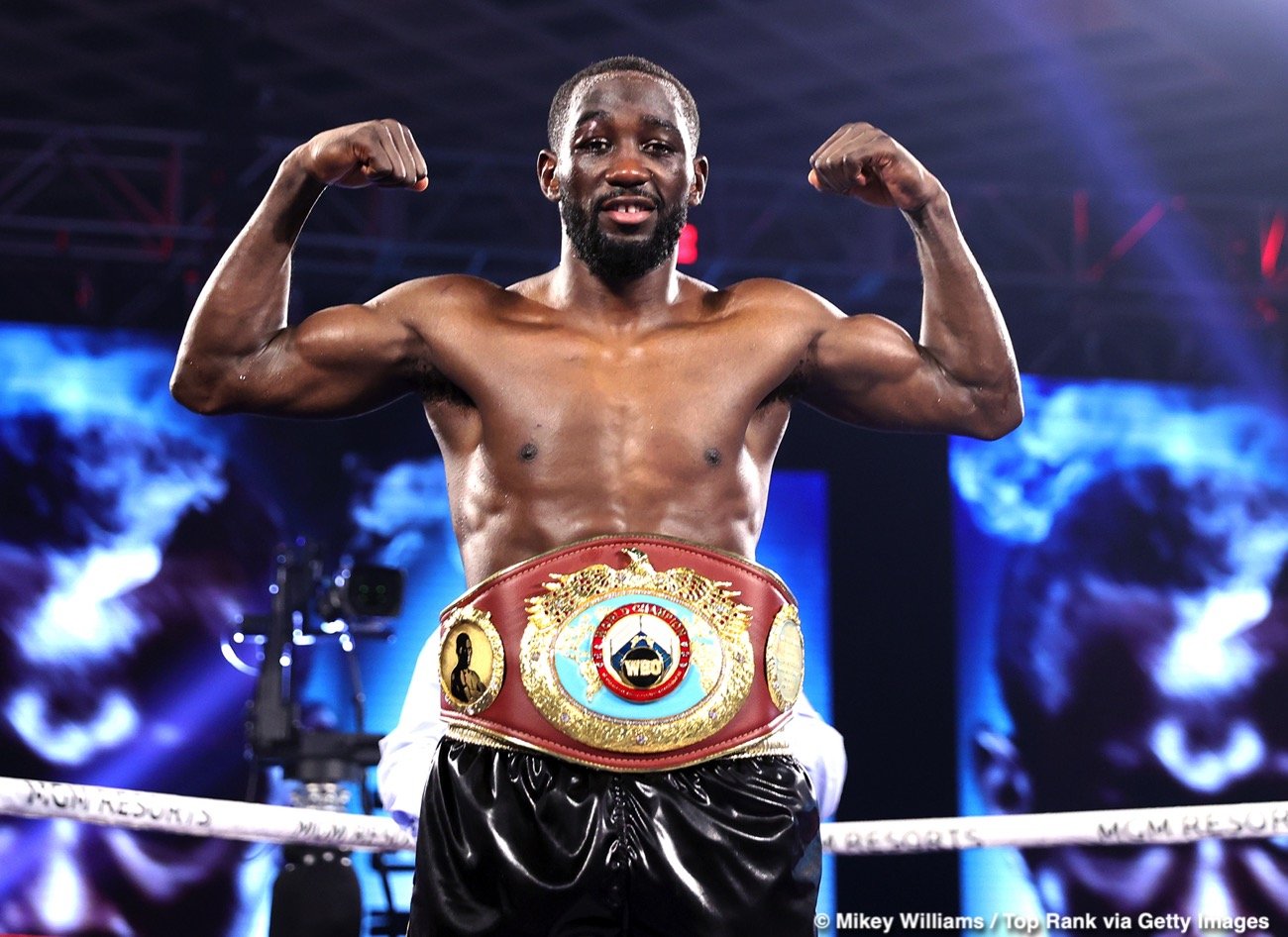 If Pacquiao-Crawford is anything like the Mayweather fight was in generating revenue, Pacquiao and Crawford will make a lot of money from this fight.
For Crawford, he could potentially double his net worth of $8 million for this fight depending on how many pay-per-view buys it generates on ESPN PPV.
Crawford hasn't tasted big money yet during his 13-year professional career, and this could be it for him if his promoters at Top Rank can get the fight negotiated with Manny.
Pacquiao hasn't fought in two years since his big victory over WBA welterweight champion Keith 'One Time' Thurman in July 2019.
That was far from an easy fight for Pacquiao despite Thurman being a shell of the fighter he'd been years earlier. It was still a fine win for Pacquiao, but the performance didn't put the scare in Spence or Crawford, who is on another level than Thurman.
Crawford will get the last laugh at the boxing fans that have been taunting him on social media over the years about his weak resume. Lately, they've been calling Crawford a ducker because he said he's no longer interested in fighting Spence, and he doesn't want to face Vergil Ortiz Jr right now.