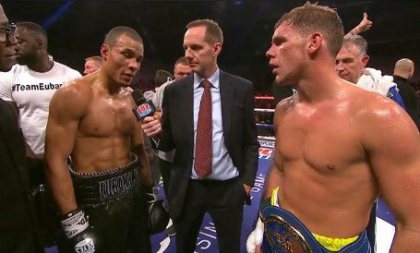 Hatfield middleweight Billy Joe Saunders is remaining upbeat ahead of his world title challenge to WBO 160 lb champion Andy Lee on October 10th in Manchester, in the face of a venue switch that delayed the biggest fight of his career by three weeks.
Saunders, who boxed a tune up last month against Yoann Bloyer in London, headed out to the MGM facility in Marbella to get his head down away from the distractions that have presented themselves at earlier points in his career, though was called back after Andy Lee ostensibly "picked up a virus," and the fight was switched from Thomond Park in Limerick, to topping a world title triple header in Manchester that will also feature Terry Flanagan and Liam Smith in respective world title bouts.
"I will definitely be back out to Marbella, I've just got back (to the UK), " Saunders told iFLtv.
"I'm not planning on staying here too long. (The fight's) been put back three weeks, well more a month, so I don't wanna overdo it. I'm in good shape as it is, I'm in very good shape," he added.
The former Olympian, a slick southpaw, is well aware that his team and veteran trainer Jimmy Tibbs need to get their gameplan right on the night against the champion – a solid boxer-puncher who will be dangerous until the final bell, and with noted tactician Adam Booth in the corner of the Irishman, it will all come down to who gets it right on the night.
"All three of these world title fights (on the bill), you cannot say, 'well, I'm definitely backing him 'cause he's gonna win.'
"These are fights where you look at it and think – 'that's a 50/50 fight, he's gotta get this game plan right, he's gotta get that one right to win, and we're in boxing. Anything can happen."
"Really what this is, is two travellers putting it all on the line for the fans."
Twitter @Undilutedpoison